Lessons for dignitary protection: Incident 30 years ago fading from memory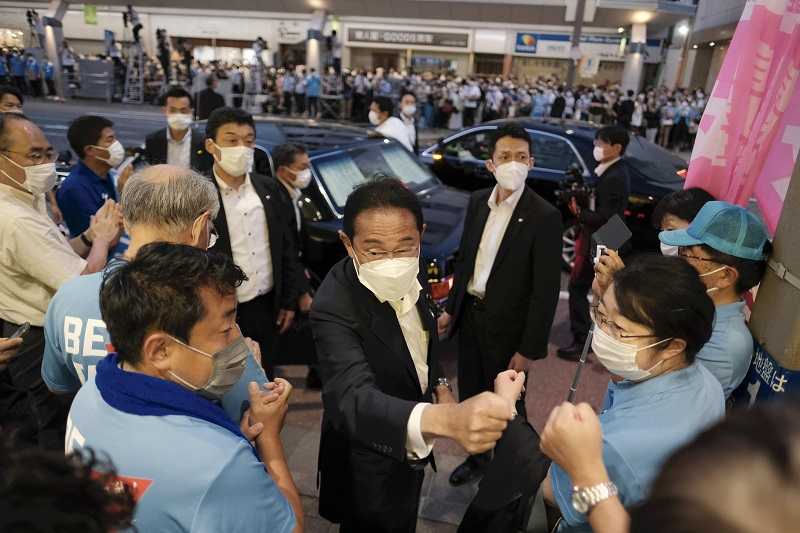 The Yomiuri Shimbun
1:00 JST, July 26, 2022
In the aftermath of the fatal shooting of former Prime Minister Shinzo Abe, questions have arisen about the security detail protecting him. This is the first installment in a three-part series exploring problems with Japan's dignitary protection.
※※※
"It's just the same as what happened 30 years ago," said Hideo Arayama, a former Tochigi prefectural police senior official.
He was shocked watching the video of former Prime Minister Shinzo Abe being shot on July 8 while making a stump speech in Nara.
Arayama, 71, was security division chief of the Ashikaga Police Station when then Liberal Democratic Party Vice President Shin Kanemaru was targeted at a speech venue in Ashikaga, Tochigi Prefecture, in March 1992.
A right-winger fired three shots at close range.
Fortunately, all the bullets missed the mark, but the way security was handled at the time became a major problem.
The man arrived at the venue early and police did not question him, allowing him to get close to Kanemaru with a gun, and no security police (SP) were beside the dignitary. It was the same as in Abe's case.
"Back then, we assumed that there wouldn't be a shooting in a rural place like this," Arayama recalled. "Perhaps, there was a similar laxity this time around."
In the past 30 years, there have been the sarin gas attack on Tokyo subways and a spate of terrorist attacks around the world.
Japanese police have stepped up counterterrorism measures regarding soft targets, where many people gather, and visible security with many uniformed police officers deployed has taken root.
In contrast, it is hard to say that security measures for dignitaries have evolved sufficiently over the years.
In the wake of the attempted attack on Kanemaru, police officers switched to facing the audience instead of turning their backs, which had formerly been the practice so as not to ruin the campaigner's atmosphere by intimidating the audience.
Even so, their stance of refraining from physical protection out of consideration for politicians has not changed.
Politicians, now and in the past, have tried to get as close to the audience as possible, and try to win votes by appealing to their familiarity.
Some politicians are reluctant to have uniformed police officers or SP around, and one former prime minister in the 2000s is said to have demanded fewer SP.
"We can't maintain a trusting relationship if we ignore their requests," a former Metropolitan Police Department senior official said. "We changed the color of a motorcade from black to white, for example, to be less conspicuous. We have to come to terms every time in ways like that."
The National Police Agency is investigating what kind of communication took place between the police and the election camp in Abe's case.
"It is highly likely that there was an atmosphere among the police as a whole to not say anything to politicians," a senior NPA official said.
'Carelessness'
"If I had to sum up the latest incident in one word, it would be 'carelessness,'" said former MPD Superintendent General Kiyotaka Takahashi, 65, who was also a deputy chief cabinet secretary for crisis management.
In recent years in Japan, there have been few cases in which key government officials have been targeted.
Numerous security personnel are sent to protect dignitaries throughout the country during every national election, and Takahashi said police may have become lax in thinking that nothing would happen.
He also said the idea that security scores either 100 or zero may have negatively affected the shooting of Abe.
If nothing happens it is considered a perfect score, and there has been inadequate examination of flaws and shortcomings in the protection.
Police bylaws on protection operations have not been updated since 1994, two years after the Kanemaru incident.
"The latest incident is the result of a failure to maintain a high level of crisis awareness, and neglect caused by reticence toward politics and familiarity with security," a senior police official said regrettably.
"The bill for the last 30 years is now being paid."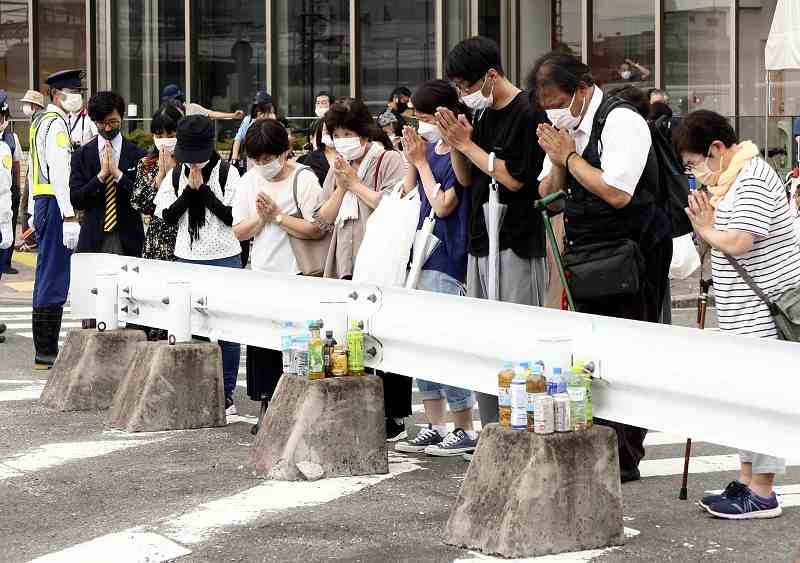 Add TheJapanNews to your Google News feed.