Finding the 1 / AI, human advisers help Japan's lonely hearts find perfect match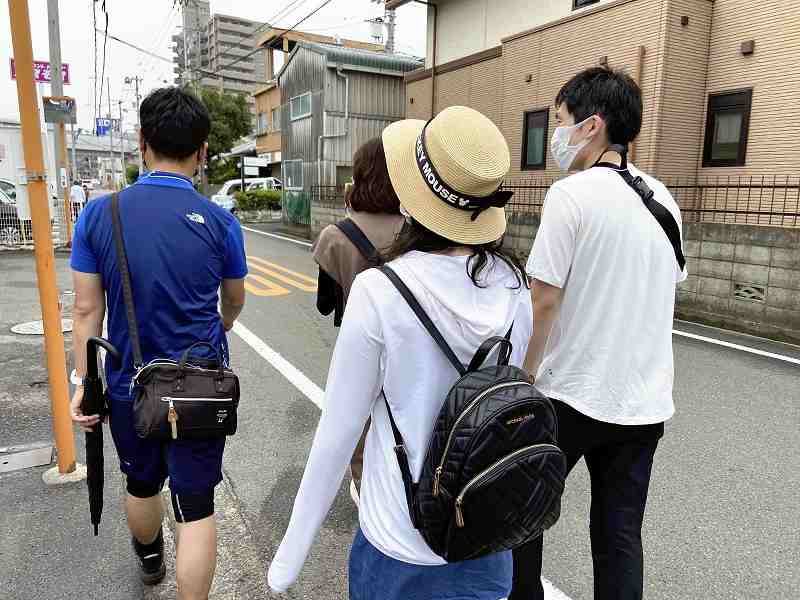 By Fumiko Endo and Akio Oikawa Yomiuri Shimbun Staff Writers
10:39 JST, August 19, 2021
This is the third and final installment in a series featuring Japanese singles struggling to find their future spouses amid the coronavirus pandemic.
Participants in a matchmaking event organized by the Ehime Marriage Support Center spent time getting better acquainted while strolling around the city of Matsuyama one afternoon in June.
Run by an organization of local business operators, the center holds events for single people in Ehime Prefecture. To utilize the center's matchmaking service, members pay a biennial fee of ¥10,000.
Over the past 14 years, about 1,300 couples who met through the service have tied the knot. Since 2015, the center has used a system equipped with artificial intelligence technology that selects potential partners based on data about the members to improve match-making results.
Potential matches might include people who would have been excluded if the system based results solely on conventional criteria such as income.
Nineteen prefectural governments currently use such AI-based systems.
Akita Prefecture said the success of its matchmaking service has doubled since introducing an AI-based system last year. Ibaraki Prefecture, which introduced such services this spring, said it has seen an increase in the number of members.
The central government increased a subsidy for AI-based matchmaking efforts led by local governments this fiscal year to promote the rollout of such services.
Although AI-equipped match-making systems create opportunities for people to meet prospective life partners, some couples need a helping hand to take things to the next step.
In Ehime Prefecture, "volunteer facilitators" provide support such as encouraging people to start dating and advising couples who have got engaged.
About 270 facilitators in their 30s to 80s help to create a relaxing atmosphere at matchmaking events and follow up with couples two weeks and two months after they start dating.
"I want to help put an end to painful matchmaking activities that require a lot of energy and stamina," said Chika Tanaka, 39, a volunteer who met a partner through the center. By working as a facilitator, "I want to return the favor," Tanaka said.
"It's important for people to help with that final push [toward marriage]. AI is just one of the tools," said the Ehime Marriage Support Center's Hirotake Iwamaru.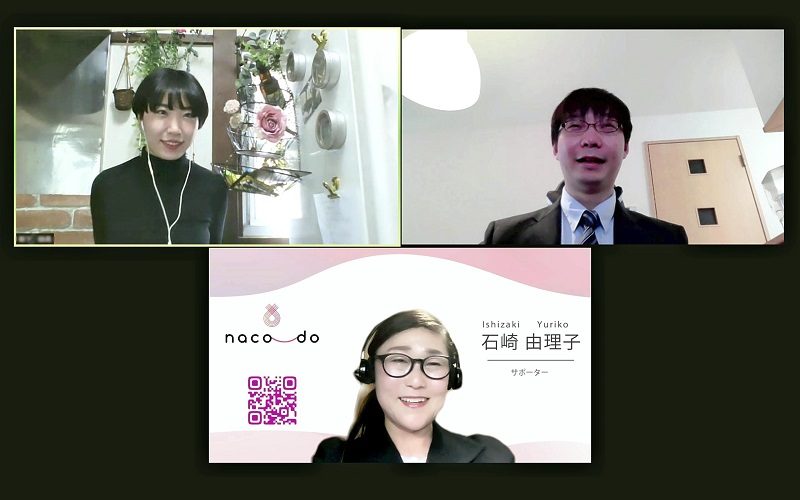 Online marriage agency Naco-do ("matchmaker" in Japanese) started hiring matchmaking advisers last year. Currently, 14 people offer consultations to registered members through a video conference system.
According to the company, the proportion of its clients who ultimately marry rose 30 points from last year.
"Just as you need a trainer to help you work out at the gym, it is much better to have an adviser during your search for a partner," said Ryo Yamada, the president of Iromono, an IT company that operates Naco-do.
The need for AI-based match-making systems and goodwill facilitators suggests that tying the knot is more difficult nowadays.
According to Kanako Amano, a senior researcher on demographics at the NLI Research Institute, data from 2019 shows that the peak age for women to marry is 26 and for men, it is 27, about four years younger than the average ages for first marriages for both men and women. "Finding a marriage partner is more difficult for people in their 30s and older," Amano said.
"When I used to talk to people who were about 30 years old about the increase in the number of unmarried people, they didn't seem to care. But nowadays people in that age group are more interested in what I have to say because there are fewer chances to easily meet prospective partners," Amano said.
Although the pandemic has likely made it even more difficult to find love, it might also provide an opportunity for young people to think about marriage.
Add TheJapanNews to your Google News feed.