Finding the one / Short, intense searches for marriage partner amid pandemic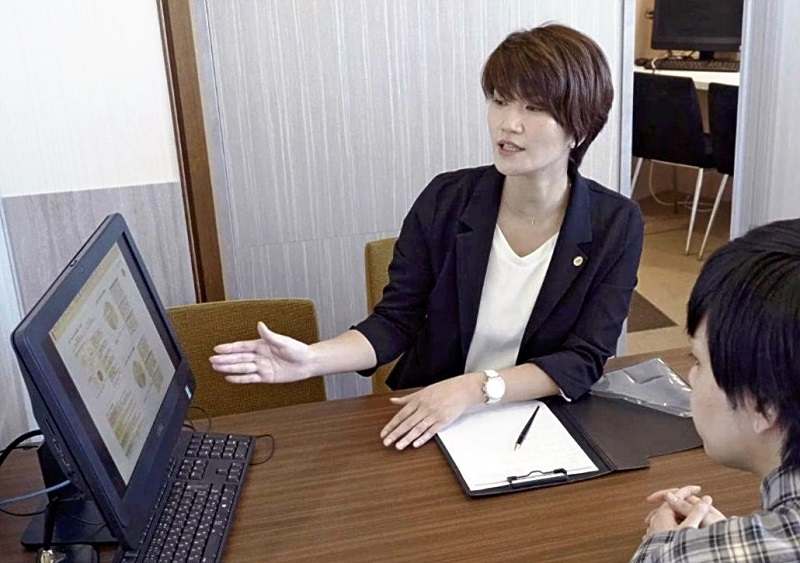 The Yomiuri Shimbun
12:26 JST, August 18, 2021
This is the second installment in the series featuring Japanese singles struggling to find their future spouses amid the coronavirus pandemic.
The number of marriages in Japan in 2020 plummeted to its lowest level since the end of World War II. The decline has been partly attributed to job losses and stay-at-home requests amid the coronavirus pandemic. This is the second installment in the series featuring singles struggling to find their future spouses.
Vital matter
"Finding a marriage partner is a vital matter. It's not nonessential or nonurgent," a 32-year-old woman who works for a manufacturer and lives in Chiba Prefecture said seriously. While she's worked and been repeatedly transferred to various locations over the years, her female friends have gotten married one after another.
Just as she was thinking, "It's about time for me to earnestly look for a spouse," the novel coronavirus began to spread. The days she commuted to her office decreased to one or two a week, and she had no chances to meet someone.
"Nothing will happen if I don't get proactive," she thought. Spurred by the pandemic, she registered with Partner Agent, a nationwide matchmaking agency, last September. She later met someone who she said "broadened the conversation topics that I initiated, while also being a good listener," so she withdrew her membership in March.
They've gone on dates while taking care to avoid the 3Cs of closed spaces, crowded places and close-contact settings — playing badminton in the park, for instance. She said her desire to get married is stronger than ever.
"I thought looking for a spouse and falling in love with someone would be different, but I've learned that feelings of love can come along with husband-hunting."
Pandemic inspires partner hunting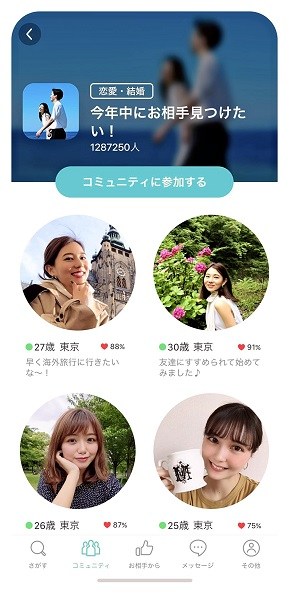 Chances to meet someone have decreased sharply over the past year, as people have been urged to refrain from going out. But just as the flame of love sometimes burns hotter when it meets with obstacles, many people appear to be actively searching for a lifetime partner. According to a survey in May and June last year by the Cabinet Office, more than 30% of respondents in their 20s and 30s said their interest in getting married had grown amid the coronavirus pandemic.
The matchmaking business has also gotten a boost. The matchmaking app 'Pairs' was downloaded 70% more last year than a year earlier.
At Fiore, a marriage agency operating in western Japan, the number of new members in April was 3.6 times that of the same month last year. Ikuhiro Yoshisue, president of Fiore's operating company, said he thinks people have changed how they look for a partner.
"Before, people would make sure of their partners by meeting numerous times. Now, even if they've dated only a few times, they're making decisions sooner, to take advantage of limited chances," Yoshisue said.
An official of Tameny Inc., the Tokyo-based company that operates Partner Agent, said people have started to use such yardsticks as whether someone wears a mask on a date and how often they disinfect their hands, in addition to things like yearly income.
However, in a February survey of about 1,300 men and women by IBJ Inc., a leading matchmaking service operator, 90% of respondents said the difficulty to go on a date is one of drawbacks of partner hunting during the pandemic. It's become painfully clear how hard it is to enjoy going out and eating out, both of which are considered essential for romance.
Bonds amid uncertainty
The desire to get married is said to grow stronger when society is in a difficult situation, with people seeking reassurance. Such marriages were prominent in the wake of the Great East Japan Earthquake 10 years ago.
"Many people came to recognize the importance of a partner and family bonds amid the coronavirus pandemic," said Takahiro Sera, a 29-year-old researcher at the Dai-ichi Life Research Institute.
Sera got married in February to a woman he'd been dating since before the pandemic. He said that when he was feeling low because he couldn't go out amid the state of emergency declared last spring, talking to his now-wife on the telephone provided mental support.
Meeting each other's parents, who live far away, was delayed by half a year, so their marriage was also put off.
Will more people want to get married amid the novel coronavirus crisis, as happened after the 2011 disaster?
Sera said: "The number of marriages dropped the year of the quake. In addition to reluctance to get married due to uncertainty over income, as a result of the economic impact caused by the virus, people have fewer chances to meet each other. That's likely to further reduce marriages."