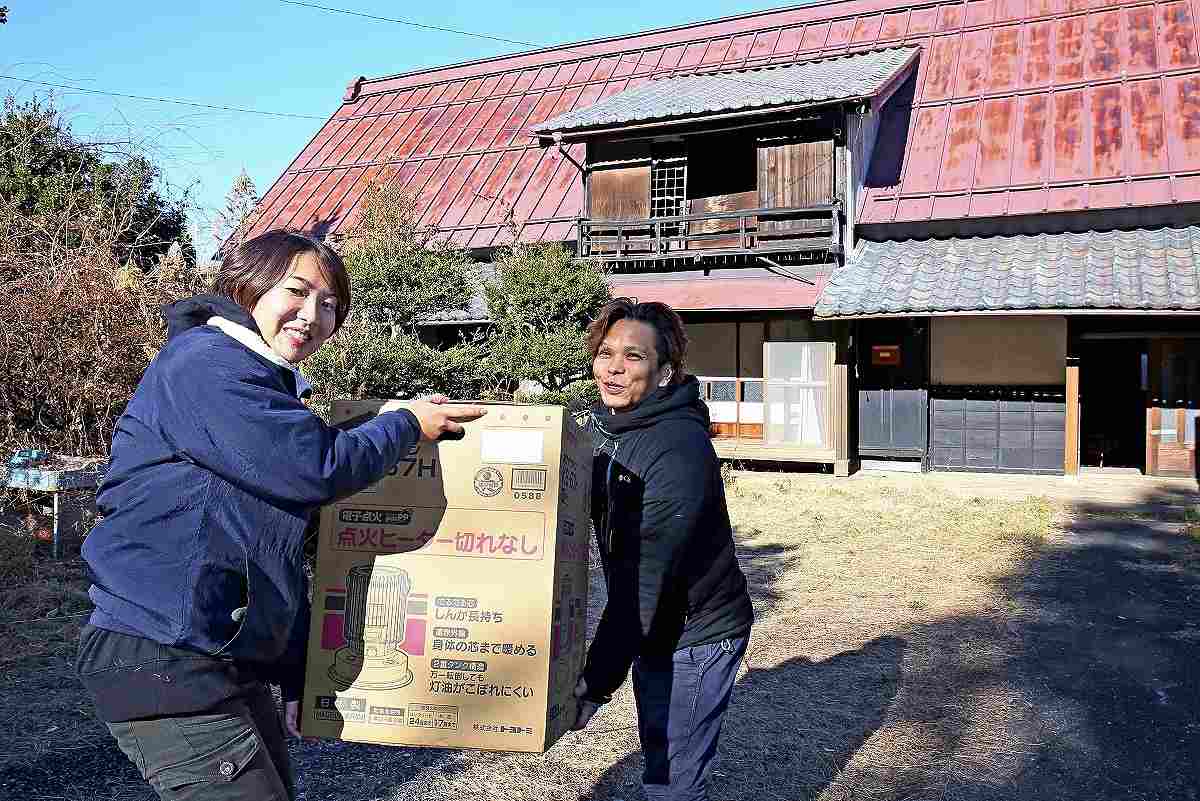 The Yomiuri Shimbun
10:16 JST, January 12, 2021
The coronavirus pandemic is spurring some residents and companies to leave Tokyo in hopes of finding greener pastures in regional areas.
If this is not just a transitory phenomenon but a real driver in changing people's values, the trend could morph into a "dispersive force" that rectifies the decadeslong flow of people into the capital that has resulted in overconcentration in Greater Tokyo.
On a recent day, Yuki Takahashi, 40, and his wife Kanako, 30, were carrying some belongings into an old house in a mountainous area of Fuefuki, Yamanashi Prefecture, which overlooks Kofu Basin. They both work for companies in Tokyo, but are scheduled to complete their move soon.
The couple's new house is 120 years old and about a 20-minute drive from JR Kofu Station. Fixing up the structure will take some time, but the pair like the trade-off in size, swapping their tiny apartment in Tokyo for an eight-bedroom house with a garden. The surrounding environment is also superb.
The couple used to have vague thoughts about living in the countryside, but the coronavirus pandemic provided the final push to take the leap.
Both have been working mostly from home since March. Because they go to the office only about once a week, there is little need to stay in Tokyo. Their two-bedroom apartment is so small it actually interferes with their work.
The Takahashis have big dreams for their new life in Fuefuki — growing enough vegetables to be self-sufficient on that front, having drinks by the hearth and going to nearby hot springs for relaxing soaks.
According to the Furusato Kaiki Shien Center, a nonprofit organization that works with local governments to support people interested in moving to regional areas, the center fielded 17,256 consultations from June 2020 to November 2020, up 14% from the same period the previous year. Most cases were residents interested in moving from Tokyo to nearby prefectures, the center added.
Yasuyuki Nambu, the chief executive officer of major staffing agency Pasona Group Inc., announced during a management meeting in May 2020 his intention to move the company out of Tokyo. Seeing fewer people in the capital amid the pandemic prompted Nambu to make the decision.
"We're moving our head office functions to Awaji Island in Hyogo Prefecture," he said. Pasona already has some ties with the isle as it runs a hotel and other facilities there.
The 69-year-old executive said the 2011 Great East Japan Earthquake, among other experiences, had opened his eyes to the risks of the overconcentration of people in Tokyo. Nambu believes that dispersing the company's functions is one solution to ensuring its business continuity plan.
While Pasona's registered head office and employees engaged in face-to-face sales promotion duties will remain in the Otemachi district of Tokyo, 1,200 employees of the group's 1,800 workforce, including those in charge of planning business strategies and managerial duties, will relocate by the spring of 2024.
So far, 120 employees have moved to Awaji Island, which is located about 500 kilometers away from Tokyo.
Masafumi Ikeda volunteered to leave Pasona's sales department to work as a manager at a restaurant the company runs on the island. Ikeda, 37, moved with his wife and two children.
His wife was initially against the move, but is now happy as she can raise her children near the sea. The family welcomed their third child at the end of last year.
Many companies view "concentration" to be a keyword in their management strategies in the pursuit of efficiency, but that stance no longer appears to be the only solution.
Add TheJapanNews to your Google News feed.