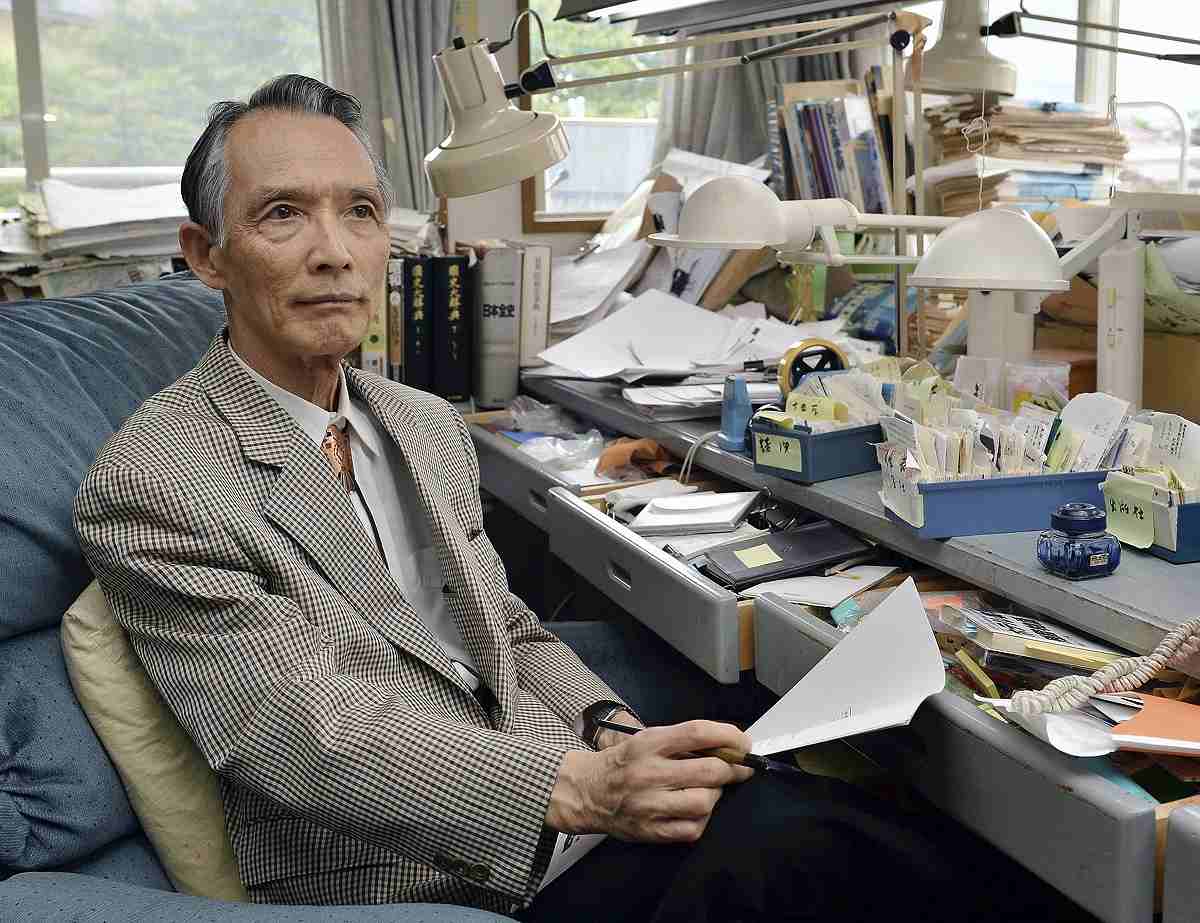 17:45 JST, July 24, 2023
Novelist Seiichi Morimura, who authored "Ningen no Shomei" ("Proof of the Man") and "Akuma no Hoshoku" ("The Devil's Gluttony"), died Monday. He was 90.
Born in Saitama Prefecture, he made his debut as a novelist in 1967 with "Daitokai" ("Big City").
His works delve into the alienation and nihilism of modern society and combine social themes and tricks, which won him the support of office workers.
Many of his works have been dramatized for television and have had a major social impact.
"The Devil's Gluttony," a nonfiction work published in 1981, caused a stir by exposing experiments on human bodies conducted in China by the former Japanese military.
 In 2004, he won the Japan Mystery Literature Award, and in 2011, he won the Eiji Yoshikawa literature award for his historical novel "Akudo" ("Bad Road").
 Morimura was also known to be a haiku poet. In 2006, he joined Tokyo haiku society "KAWA," presided over by Haruki Kadokawa. Morimura also published a number of haiku works with photos on his website.
However, according to the KAWA office, he had not been in great health, and for the past two or three years, he had been composing fewer haiku.
Add TheJapanNews to your Google News feed.