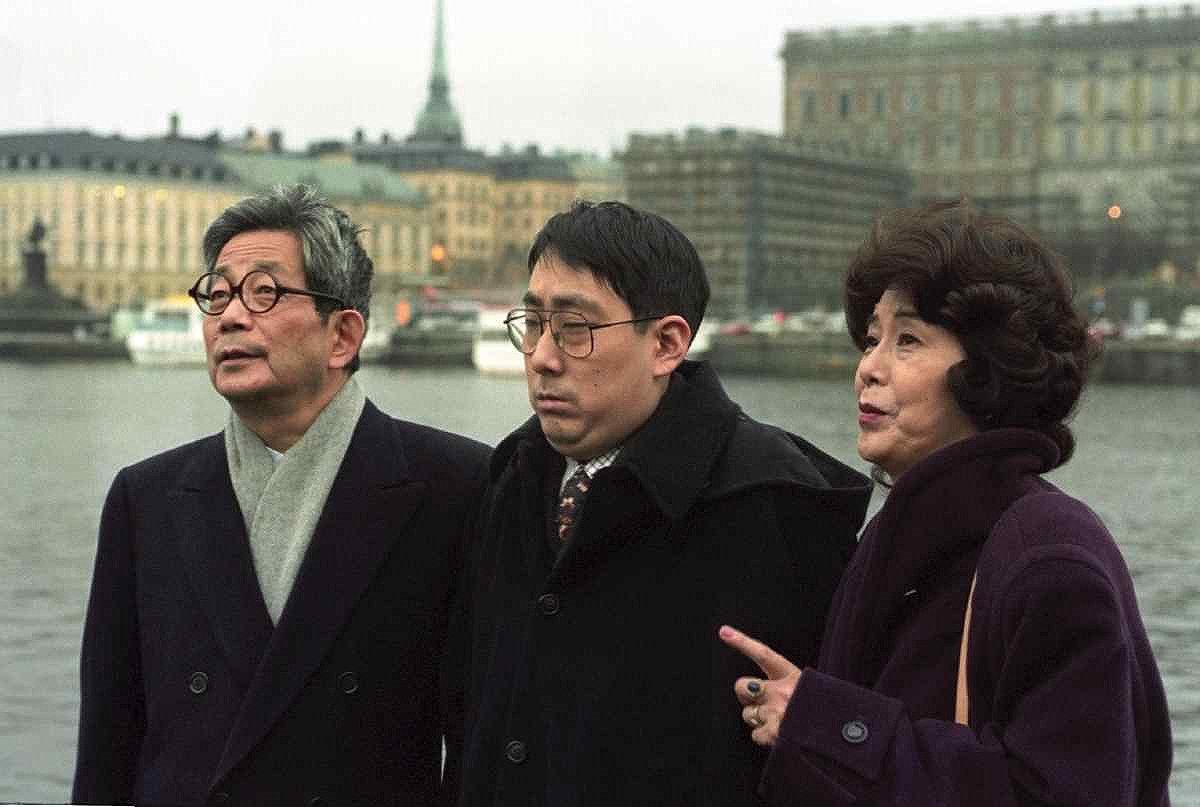 7:00 JST, March 15, 2023
Japan's second Nobel laureate in literature, Kenzaburo Oe, died on March 3 at 88. Throughout his life he continued to write novels that explored ethics and human coexistence based on his own experience of living with his disabled son, Hikari.
Oe scored the Akutagawa Prize at age 23, striking a brilliant entrance onto the literary scene. Then in 1963, when he was 28 years old, he met with a life-changing event — his son was born with a severe cranial deformity that required surgery.
"I am not sure he will survive the operation," a doctor told Oe. After much thought, Oe named his son "Hikari," meaning "light," to express his hope that things would move "toward the light." The summer of the year Hikari was born, Oe visited Hiroshima, where he confronted the devastation wrought by the atomic bomb and met those seeking an end to nuclear weapons. Life with his son and the easing of human hardship: These would be the central themes of Oe's works.
It was Hikari who brought the greatest joy to Oe's life. Once, when Oe was standing in the woods with little Hikari on his shoulder, they heard a bird sing out in a beautiful call.
"That's a water rail," Hikari said. The child had been nearly religious in watching TV shows and listening to tapes featuring birds. Hikari's musical abilities were soon discovered after this episode, and he began composing music. In 1992, Hikari released a CD titled "Music of Hikari Oe." When Oe won the Nobel Prize in Literature in 1994, he took his son with him to Stockholm, Sweden, where the Nobel Prize awards ceremony was held.
Other writers of Oe's generation, hearing of his passing, came forward in number to lament the loss of a world-renowned novelist.
"I am just sad," said Shigehiko Hasumi, an 86-year-old film critic. "Oe's death is a loss not only for Japanese literature but for world literature. He was a prose writer who had a totally different quality from recent Nobel laureates, and I don't think a writer like him will appear again in the future."
"He was a solitary writer who was connected to society and people only through his numerous works," said the poet Shuntaro Tanikawa, 91. "He was someone who created the ambience of the times."
Add TheJapanNews to your Google News feed.