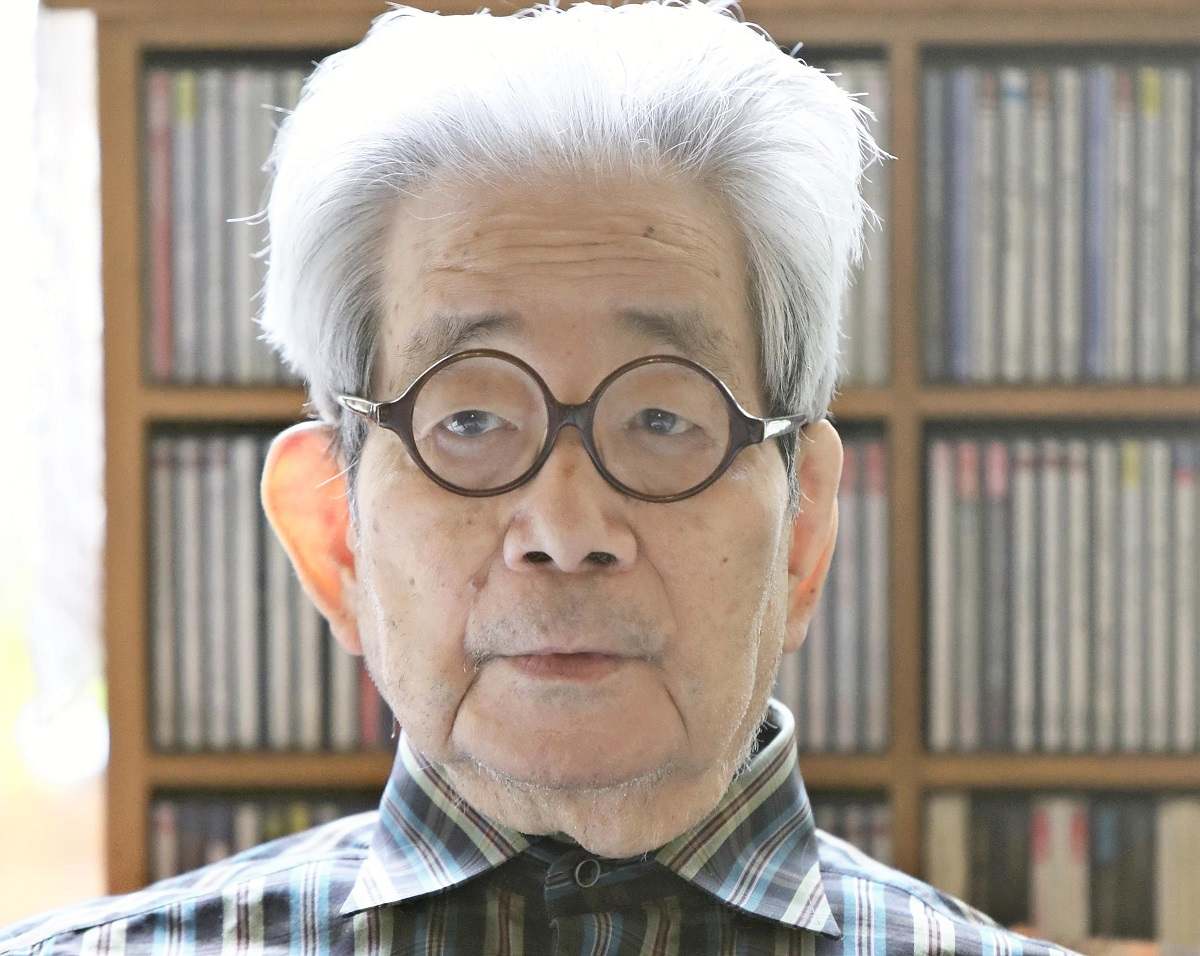 15:20 JST, March 13, 2023
Kenzaburo Oe, winner of the Nobel Prize in Literature, died at the age of 88 on March 3. The standard-bearer of the postwar democratic generation, who examined the contours of modern life, passed of old age.
Oe was born in 1935 in Ose (now Uchiko), Ehime Prefecture. This village of his childhood, nestled in a forested valley, and his experience of the rapid swing from militarism to democracy in schooling at the end of the war proved the starting point of his literary career.
After graduating from Matsuyama Higashi High School, he entered the University of Tokyo. In 1957, while studying French literature, he made his literary debut with "Kimyo na Shigoto" ("The Strange Work"), and the following year he won the Akutagawa Prize for "Shiiku" ("Prize Stock"). He gained eclat as a writer of a new generation of postwar literature, with works such as "Me Mushiri Ko Uchi" ("Nip the Buds, Shoot the Kids"), "Warera no Jidai" (Our age), "Seiteki Ningen" ("J"), and "Seventeen" appearing one after the other.
He won the Tanizaki Prize for his 1967 novel "Manen Gannen no Futtoboru" ("The Silent Cry"). In 1994, he became the second Japanese writer, after Yasunari Kawabata, to win the Nobel Prize in Literature for his "disconcerting picture of the human predicament today." His acceptance speech was titled "Aimai na Nihon no Watashi" ("Japan, the Ambiguous, and Myself").
Add TheJapanNews to your Google News feed.