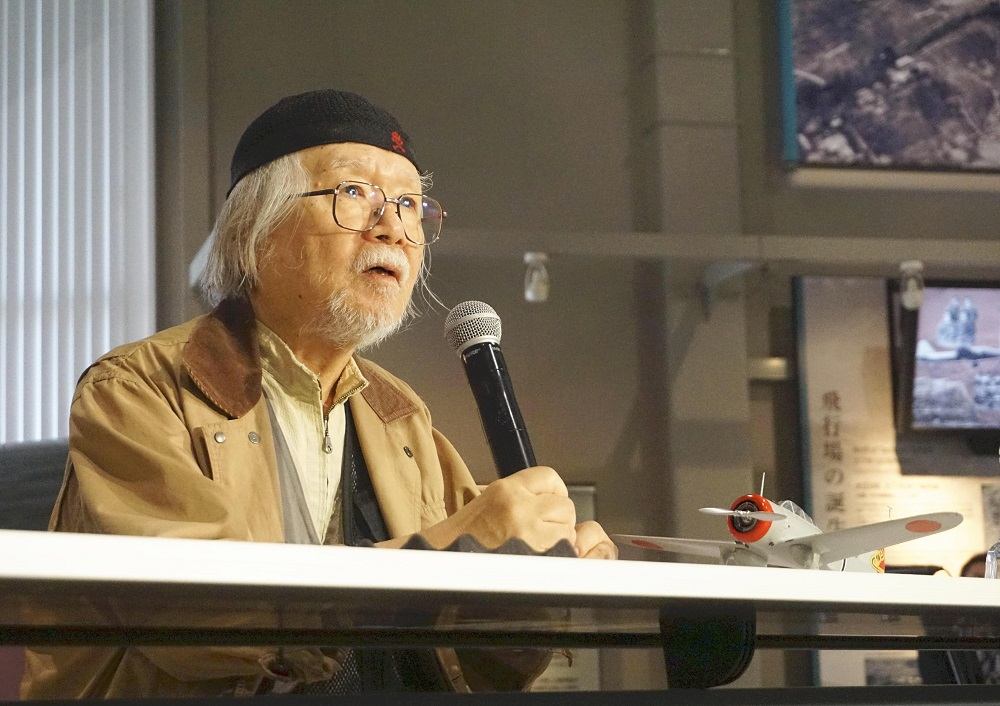 16:35 JST, February 20, 2023
Leiji Matsumoto, the much revered mangaka best known for creating imaginative manga such as "Ginga Testudo 999" (Galaxy Express 999) and "Uchu Senkan Yamato" (Space Battleship Yamato), passed away on the morning of Feb. 13. He was 85.
Matsumoto died from acute heart failure. His funeral service has already been held and was attended by those close to him. The chief mourner was his wife, mangaka Miyako Maki.
Matsumoto, whose real name was Akira Matsumoto, was born in Kurume, Fukuoka Prefecture. His debut manga was titled "Mitsubachi no Boken" (The adventures of a honey bee). After finishing high school, he moved to Tokyo and first became popular as a mangaka under another pen name, drawing for girls' manga magazines during the 1950s.
In 1965, he changed his name to Leiji Matsumoto and broadened his activities to manga geared toward boys as well as men. He created an era of sci-fi fantasy manga, combining mysterious and beautiful women drawn with elegant lines as well as elaborate depictions of machines. In 1974, he joined the production team of the TV anime version of "Space Battleship Yamato" as the character and machine designer. The feature-length film version of the anime was a huge hit in 1977.
Inspired by poet and novelist Kenji Miyazawa's short story "Ginga Tesudo no Yoru" (Night on the Galactic Railroad), Matsumoto drew "Galaxy Express 999" that poetically depicted a galactic train journey by Tetsuro, a boy searching for a mechanical body, and a mysterious woman named Maetel. Matsumoto's "Uchu Kaizoku Captain Harlock" (Space Pirate Captain Harlock) is known for its huge popularity in the West. In 1978, the Japan Cartoonists Association bestowed him with the Special Award. In 2010, he was decorated with The Order of the Rising Sun, Gold Rays with Rosette, and was awarded the French medal Chevalier de l'Ordre des Arts et des Lettres in 2021.
Add TheJapanNews to your Google News feed.