Remembering mangaka Motoo Abiko, half of the 'two as one' duo of Fujiko Fujio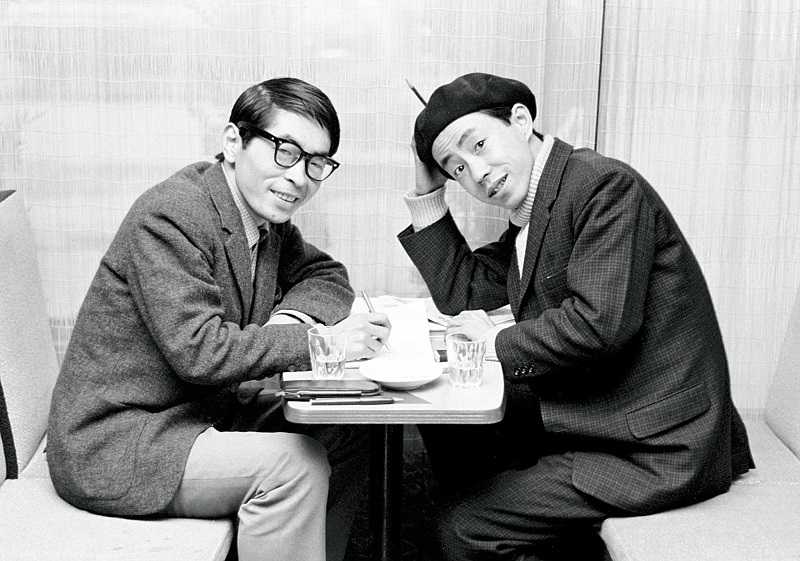 18:07 JST, April 8, 2022
"Two as one." Fujiko Fujio was often introduced in this way. This is because the name was a nom de plume shared by two cartoonists, who had used it for collaborative works since their youth.
The duo worked together for 34 years until they dissolved in 1987, and became Fujiko Fujio A (Motoo Abiko) and Fujiko F. Fujio (Hiroshi Fujimoto). Fujimoto passed away in 1996.
Until his own recent death, Abiko never stopped talking about his fellow mangaka. I never heard Abiko say a negative word about Fujimoto. Affectionately using a polite title for him, Abiko always said, "Mr. Fujimoto is a genius."
When Abiko was in the fifth grade of elementary school in Toyama Prefecture, he met Fujimoto who came up to him and said, "You're good at drawing."
With a shared admiration of mangaka Osamu Tezuka, Abiko and Fujimoto kept drawing comics together. Abiko once got a job at a newspaper company in Toyama Prefecture but was convinced by Fujimoto to move to Tokyo to become a mangaka. Their last true collaboration was "Obake no Q-Taro," which was serialized from 1964. After that, they worked separately to release manga on their own but kept using the same pen name.
Unlike Fujimoto, who never lost the playful mentality of a child and drew "Doraemon," Abiko was always a pioneer. He has been a symbol of the history of Japanese postwar manga.
Abiko drew a series beginning with the inaugural issue of Japan's first weekly comic magazine, Shonen Sunday. His groundbreaking creations included work in the field of comic essays, an early successful example of a boys' comic featuring golf in "Pro Golfer Saru," and the landmark black comedy manga "Kuroi Salesman" (The Black Salesman), which later changed its title to "Warau Salesman" (The Laughing Salesman).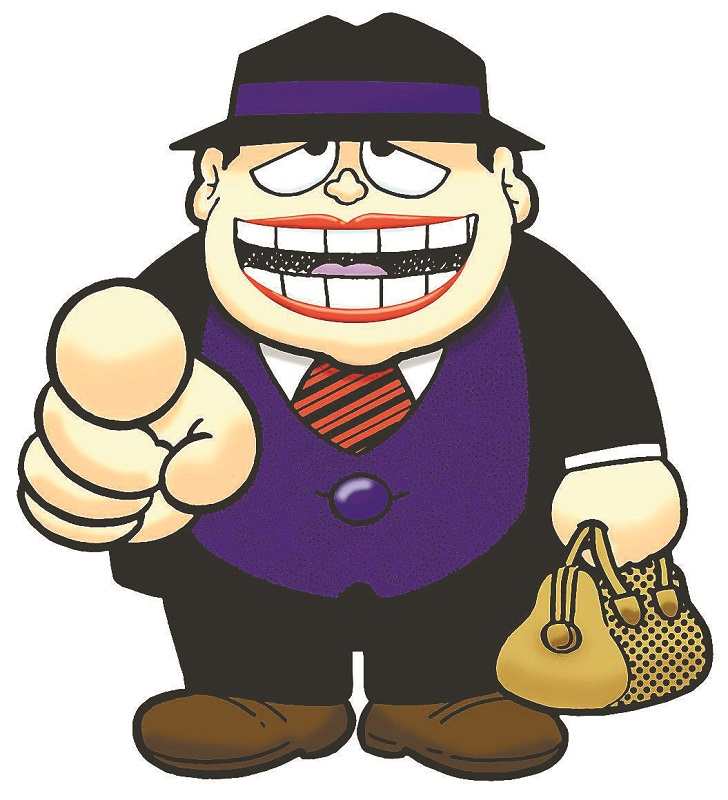 Being sociable and active, Abiko was a bar-hopper of superhuman strength who traveled alone and made manga out of his own experiences. His autobiographical manga "Mangamichi" has become a bible for young people who aspire to become mangaka. "Shonen Jidai" (Takeshi: Childhood Days), a story of childhood in wartime Japan, was adapted into a film, with Abiko as the producer. He was a master of life, who could turn his hobbies into jobs.
About 10 years ago, Abiko and I had a drinking session together. When he got drunk, Abiko used to say, "I've always wanted to do something Fujimoto couldn't do."
On another occasion, he confessed: "When 'Doraemon' took the nation by storm, I thought I had no choice but to become Mr. Fujimoto's secretary or assistant."
As he grew more intoxicated, he murmured, "Why did Fujimoto die so early — even though he'd done nothing bad — while I am fooling around but staying in good health?"
When he said that, I felt that Fujimoto was snuggling up next to Abiko in spirit. Even when alone, he was always with his partner as one.
Add TheJapanNews to your Google News feed.