Late Japanese mangaka Fujiko Fujio A forever linked to legendary apartment house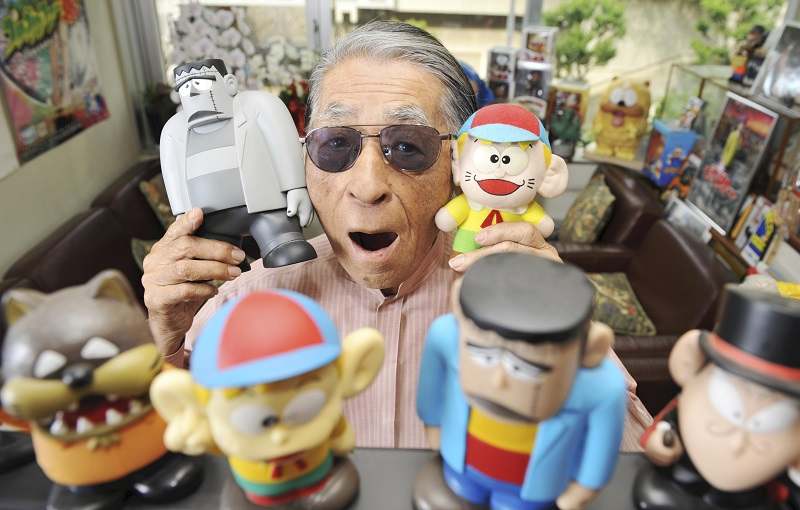 16:28 JST, April 8, 2022
The death of the famed mangaka known as Fujiko Fujio A at the age of 88 was met with great sadness among fans and fellow manga artists on Thursday.
Motoo Abiko, the artist's real name, pioneered new fields in the comic genre, including delving into dark humor, and took it upon himself to keep alive the legend of the apartment house Tokiwaso where he once lived with Osamu Tezuka and other greats of the manga world.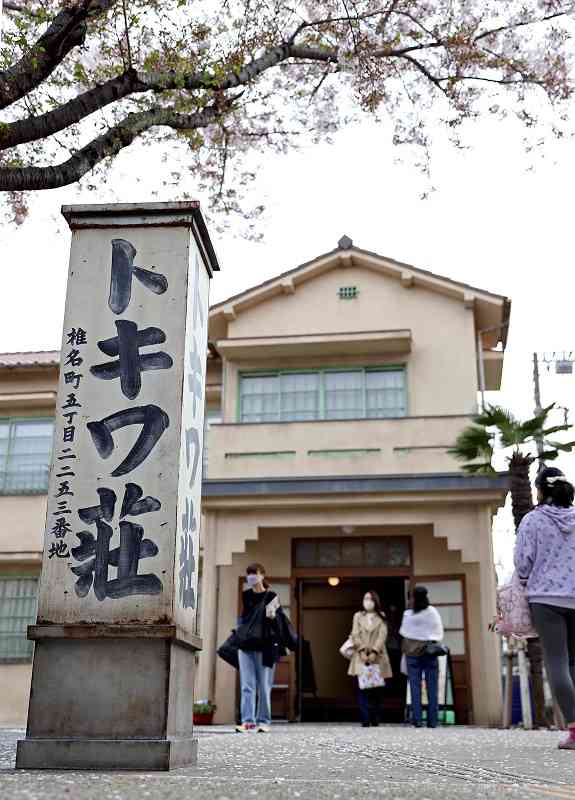 Tokiwaso, located in Tokyo's Toshima Ward, has since been been demolished, and a replica built nearby to house a manga museum. It was at a preview of a special exhibition titled "Tokiwaso and Osamu Tezuka" on April 6, 2021, that Abiko last appeared in public before a crowd.
"Tokiwaso was an apartment that defined our lives," he said upon viewing the exhibit.
Abiko also touched on his memories of helping Tezuka with the final episode of Tezuka's "The Jungle Emperor" series.
"The master [Tezuka] would be blasting a record of Tchaikovsky's symphony while I helped out with the scene where the expedition team collapses on a mountain in a blizzard," he recalled nostalgically. "It was such a heart-wrenching scene, I couldn't stop crying."
The preview was held in the midst of the coronavirus pandemic, but Abiko maintained his sense of humor, wearing a mask of a character from one of his representative works, "Ninja Hattori-kun."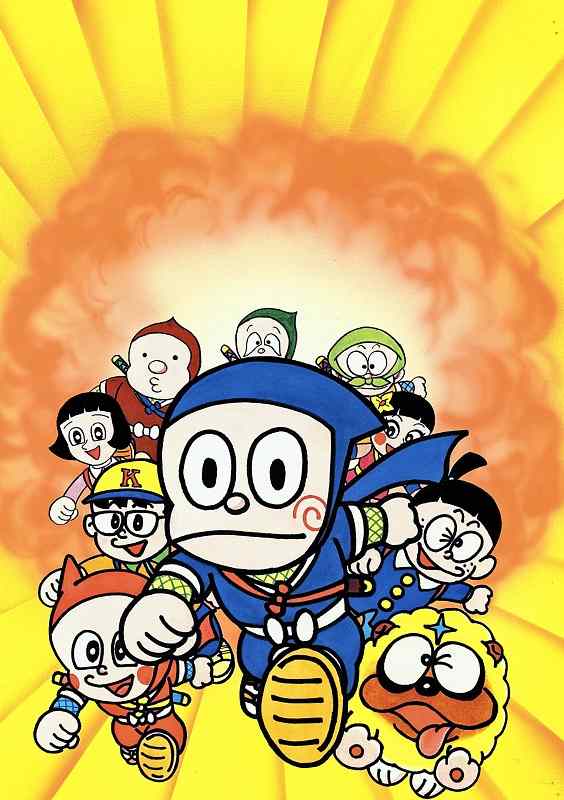 Like family
Takayuki Kumagai, the Toshima Ward official in charge of the Tokiwaso Manga Museum, said upon hearing of Abiko's sudden passing: "He would often say, 'The members of Tokiwaso were not rivals, but had a warm relationship like a family.'"
The ward is thinking of holding an exhibition of Abiko's work during the current fiscal year. "We will work toward it as an expression our gratitude to him," Kumagai said.
Located a few minutes' walk from the museum is Matsuba, a ramen shop which Abiko frequented with Fujio Akatsuka and others from the Tokiwaso group during his time there, and now attracts his fans.
"He would say with a smile, 'When I was poor, the ramen here was a feast,'" the 58-year-old shop owner recalled, adding, "It's sad he will no longer be coming here to eat."
Abiko's nephew Koichi Kikuchi, 55, said he had spoken with Abiko only about a week ago, and the artist told him he was doing fine.
Kikuchi is the chief priest of Kozenji temple in Himi, Toyama Prefecture, where Abiko was born. "Even though he has passed away, his works will remain. It would make me happy if many people will again look at his works and bring back memories," Kikuchi said.
Add TheJapanNews to your Google News feed.