Sapporo Girl Hit by Stray Tire, Left in Critical Condition; Car May Have Been Modified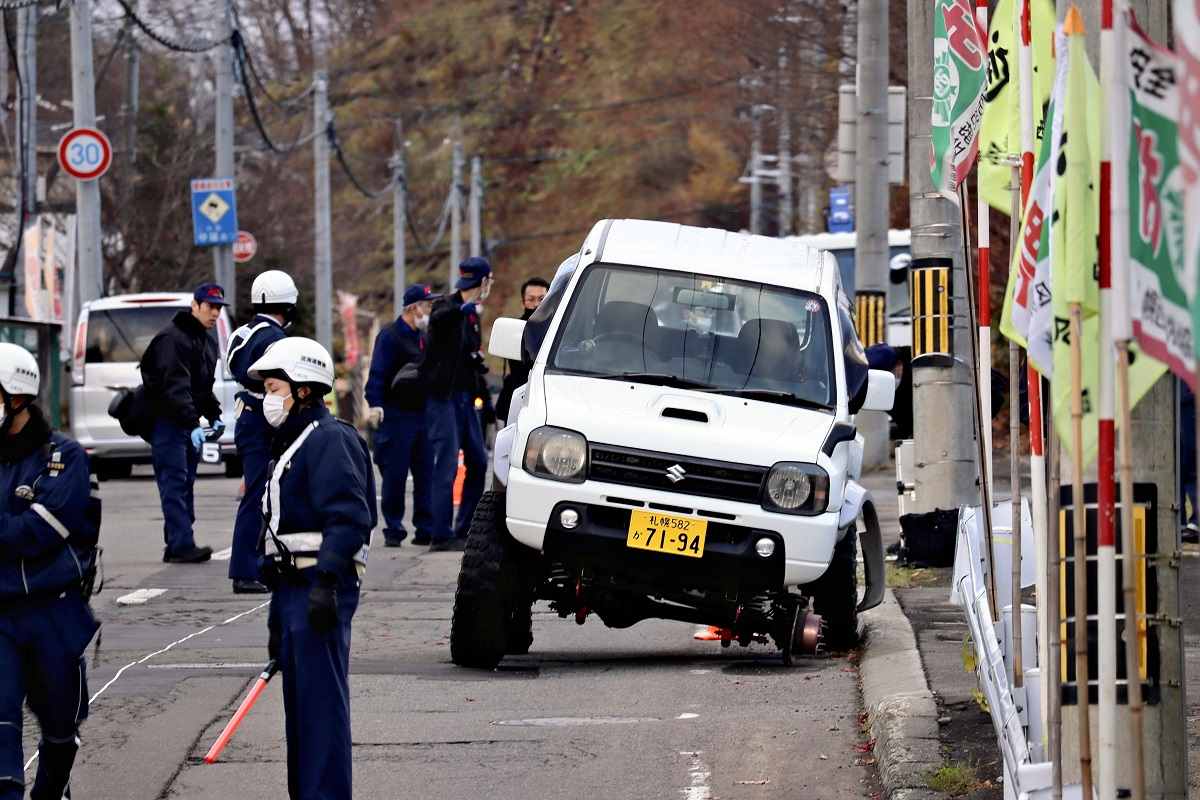 12:01 JST, November 15, 2023
SAPPORO — A girl on Tuesday was hit by a tire that had fallen off a moving car in Sapporo and was in critical condition, police said.
The girl, believed to be 4 years old, was walking up a hill with her father and sister when she was hit by the tire, which had rolled some 70 meters from where it fell off the car. It was the car's front left tire, according to police.
Police arrested the driver, a 49-year-old company employee in Sapporo, at the scene. They suspect the driver may have modified the vehicle, putting on larger-than-normal tires.
The father and sister were both unhurt, police said.
Security camera footage from just before the accident shows the car entering a vacant plot and what appears to be the suspect getting out and checking the front tire, according to police.
Add TheJapanNews to your Google News feed.