Mother of North Korean Abductee Megumi Yokota Strained by Long, Fruitless 46-Year-Wait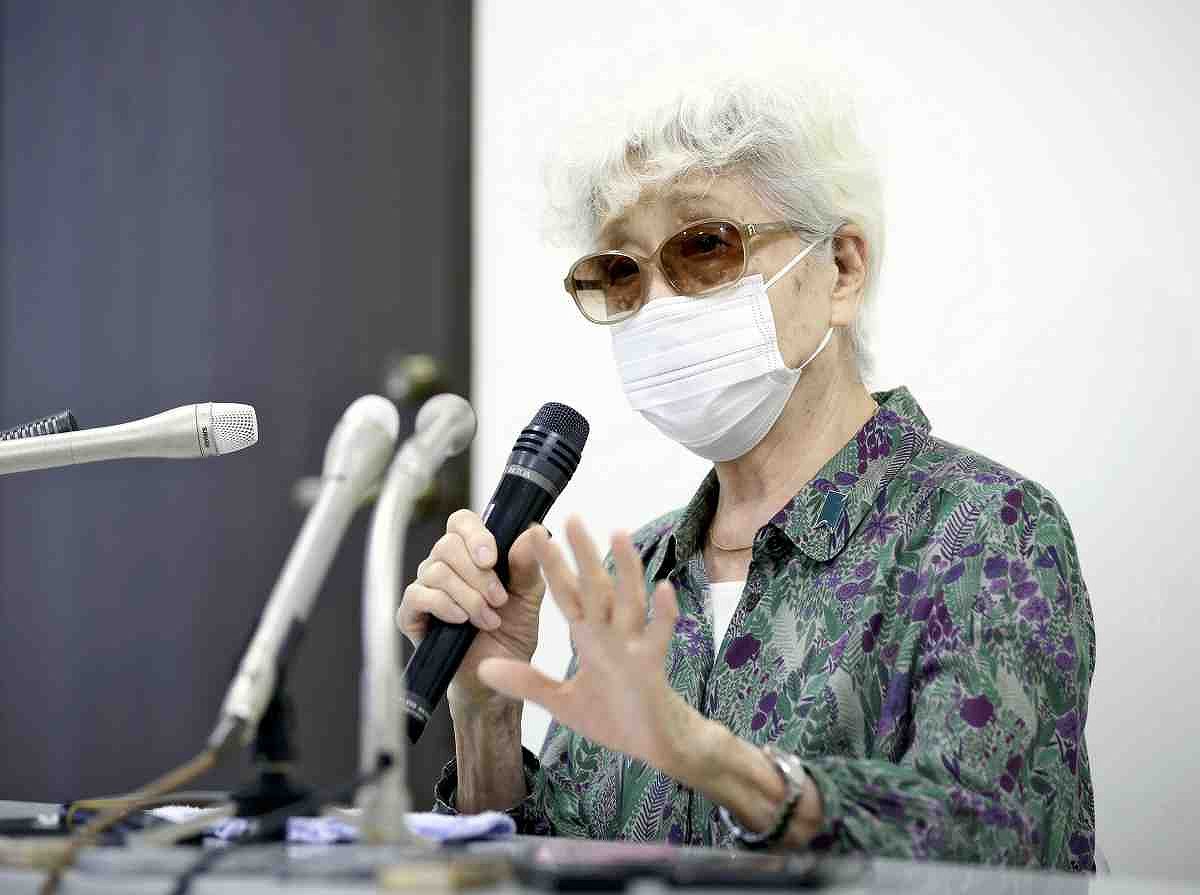 16:20 JST, November 8, 2023
"It's really tough," said Sakie Yokota at a press conference on Tuesday in Kawasaki, speaking of the lack of progress on the kidnapping of her daughter Megumi. It will be 46 years on Nov. 15 since Megumi was abducted at the age of 13 by North Korean agents in Niigata.
In February this year, Sakie, 87, became ill and was hospitalized.
She said that when she was in the hospital, she felt as if Megumi told her, "You're already 87. You've got to think before doing anything." Megumi was abducted by North Korean agents on her way home from junior high school on Nov. 15, 1977. She would have turned 59 this year.
"I wonder if anyone will let me know if there's a recent photo or recording of her," Sakie said.
At the press conference, she asked the government to realize a summit with North Korea. Prime Minister Fumio Kishida has since May shown himself eager to do so. "We will hold high-level discussions under my direct supervision to realize a summit as soon as possible," he said. Yet it remains uncertain whether a summit will be held.
Sakie said she sent a letter to Kishida.
"I'd like him to look into the eyes of Mr. Kim Jong Un and tell him it is a matter of great importance," she said.
Last month, it was revealed that Japan had learned about a year ago of the death of a South Korean man sought internationally over the abduction of Tadaaki Hara in June 1980.
"Why didn't [the government] tell us such important information right away?" said Sakie, adding that the news left her with a sense of distrust for the government.
During the press conference, which lasted about 30 minutes, Sakie would sometimes say, "I'm dead tired" or "I'm really exhausted." But she remains determined.
"I am convinced I will get her back," she said. "I want to save her while I am still alive."
Add TheJapanNews to your Google News feed.