14-Year-Old Go Player Nakamura Seeks Tougher Environment, Aims to Improve in Go Powerhouse of South Korea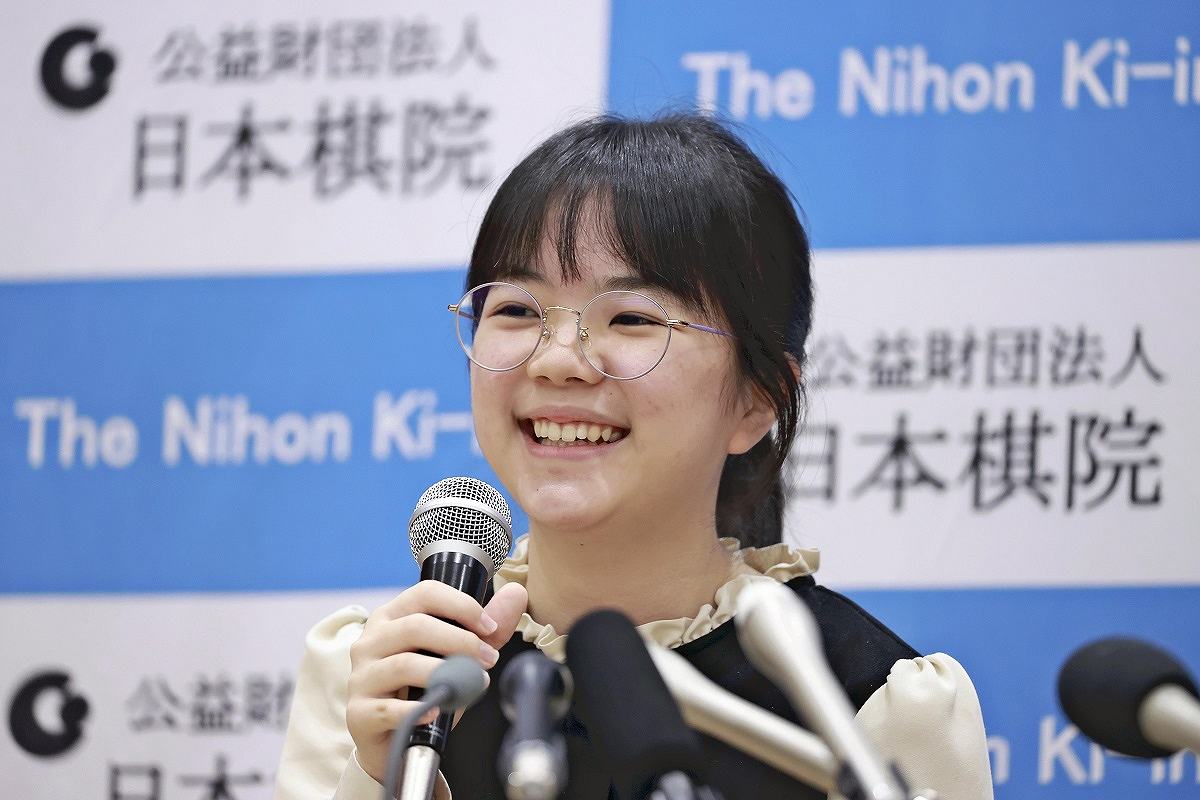 2:00 JST, November 1, 2023
Fourteen-year-old professional Go player Sumire Nakamura said she decided to move her base to South Korea because she wants to study the game amid a more advanced atmosphere.
"I want to make further efforts in a tougher environment," Nakamura said at a press conference at the Nihon Ki-in headquarters in Chiyoda Ward, Tokyo, on Monday.
Nakamura became the then youngest-ever professional Go player in Japan in 2019 when she was 10 years old. She has been officially approved to transfer to the Hanguk Kiwon, South Korea's Go association, in March.
South Korea is a Go powerhouse that has produced many world champions, including ninth-dan player Shin Jin-seo. The achievements of ninth-dan Choi Jung and other female Go players are also remarkable.
"There are many strong Go players and many games are played in South Korea. I think I can be a stronger player there, since I would always have a sense of tension," Nakamura said.
In February this year, she became the youngest winner of the Women's Kisei title at the age of 13 years and 11 months.
Looking back on her time so far as a professional Go player, she said, "It's been very fruitful, and I was able to grow. My scores were too good. If I had to rate my performance, I would give it about 70 points [out of a perfect score of 100]."
"I want to be good enough to compete in the South Korean Go league [in the future]," Nakamura said.
After moving to South Korea, she will not play games in Japan. However, "I want to come back to Japan some day and be able to support the field of Go here," Nakamura said.
Add TheJapanNews to your Google News feed.