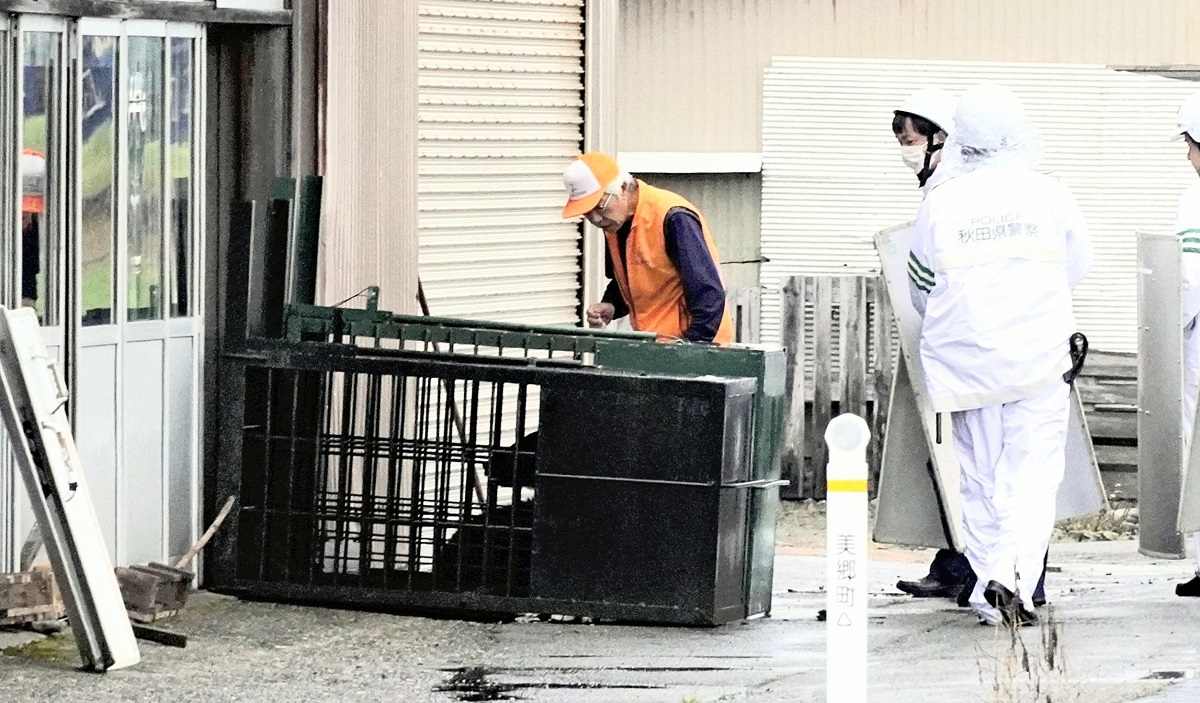 20:00 JST, October 29, 2023
AKITA — The Akita prefectural government was plagued by a flood of angry calls from people spouting verbal abuse and complaints after it culled three bears in the prefecture's town of Misato early this month, it has been learned.
One caller to the prefecture said, "If you're going to kill bears, I hope you die, too." Another asked: "Why are people with no skills like you working for the prefectural government?"
Such angry calls, which are considered "customer harassment," can lower the quality of administrative services and affect officials' mental health. The term "customer harassment," or "kasuhara" for short in Japanese, refers to disruptive behavior such as violence or malicious complaints from the public.
Experts suggest that prefectural governments take firm action to protect their officials in such cases.
After the three bears entered a tatami mat shop in Misato and were culled on Oct. 5, irate callers started phoning the prefectural government's nature conservation division, verbally abusing staff and repeating the same accusations over and over.
The division did not count the calls, and could only say that all five phones of the bird and wildlife and management team were ringing constantly for a week after the cull.
The bears were culled to prevent them from harming city residents, and most of the calls were protesting the measure, saying it was cruel to kill the bears, the prefecture said. Many callers were from outside the prefecture.
Disrupting work
The prefectural government sets a guideline of about 30 minutes per call to allow responders to understand callers' views and suggestions.
Its other guidelines say that officials do not need to respond to slander of an individual, abusive language or behavior such as shouting or repeating the same argument for a long time.
However, it can be difficult to hang up.
"Sometimes we don't have a chance to hang up because they keep talking at us," said a prefectural government official. "Even if we hang up, the same person sometimes calls us right back."
One phone call can take up to an hour to answer, affecting normal operations.
Akita Gov. Norihisa Satake said at a press conference on Oct. 23 that such abusive callers should be hung up on immediately.
"We can't do our job if we have to deal with this. [Such calls are] disrupting work. These people don't understand what we're telling them," he said.
Add TheJapanNews to your Google News feed.