Organ Donations Remain Limited in Japan As Few Consent, Many Medical Institutions Lack Sufficient Staff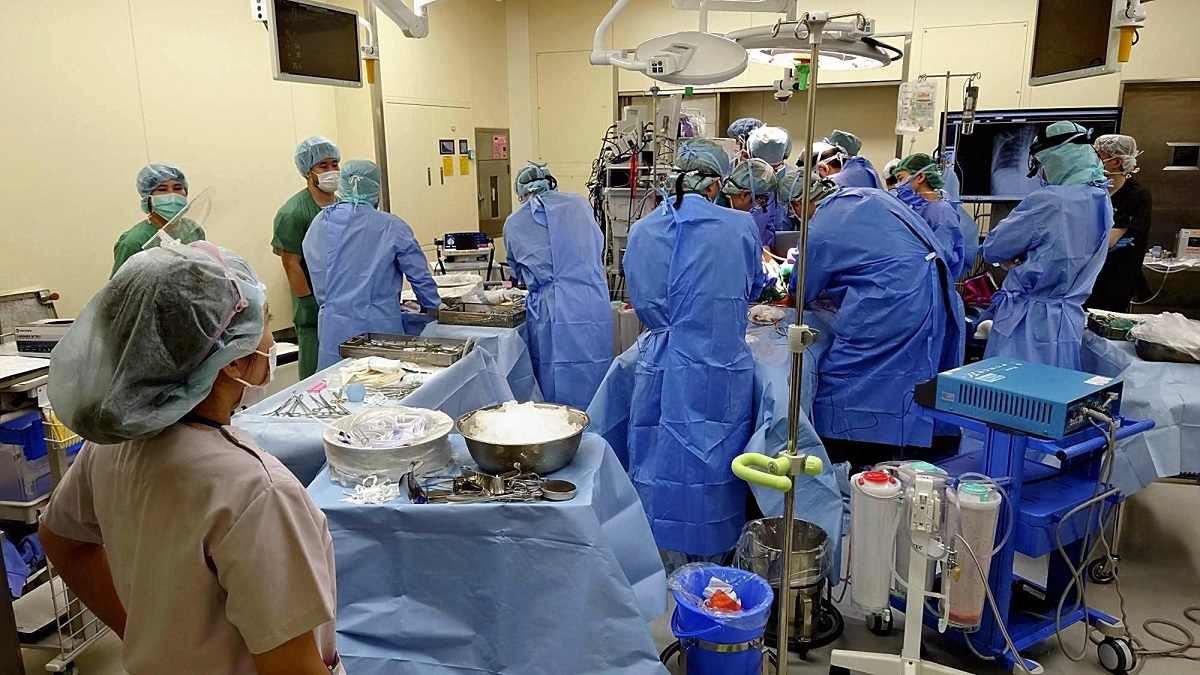 16:54 JST, October 29, 2023
More than a quarter century after the Organ Transplant Law came into effect, the 1,000th organ donation from a brain-dead donor took place Saturday in Japan. However, there are still fewer donors than people hoping to receive a transplant.
Experts point to such long-standing issues as the limited number of people who consent in advance to donate their organs and medical institutions' inability to handle donations.
A long time coming
"I never expected it would take so long [to reach the 1,000th donation]. In Japan, there is little awareness of organ donations from brain-dead patients, and it has failed to take root as a form of medical treatment," said Hitoshi Koyanagi, a professor emeritus of Tokyo Women's Medical University.
According to a 2022 survey by the World Health Organization and other institutions, there were 30.25 brain-dead organ donors per 1 million members of the population in the United States, followed by 27.47 in Spain, 22.24 in France and 7.89 in South Korea.
In Japan, however, the number stood at 0.74, the lowest level among industrialized nations.
People who hope to receive organ transplants need to wait for a long time after they are registered on the organ donation waiting list with the Japan Organ Transplant Network (JOT). Those who receive kidney transplants wait the longest, at an average of 14 years and eight months, followed by three years and five months for heart transplants and three years and three months for pancreas transplants.
During the past five years, 1,983 patients died while waiting for organ transplants.
Psychological burden
A 2021 survey by the Cabinet Office showed that only 10% of respondents had expressed their consent to donating their organs if they become brain-dead or are pronounced dead.
Organ donations from brain-dead patients can also be conducted with the consent of their family. But 85% of the survey respondents said they "would find it a burden to make a decision" if a deceased relative had not expressed their intention to donate.
There are also problems in the medical system with how to ascertain the wishes of potential donors.
Prof. Koichi Jimba of Dokkyo University, who is familiar with organ transplants both in Japan and abroad, said Japan does not have sufficient human resources or systems to support organ donations, compared with the United States and Europe.
The United States and South Korea, for instance, oblige medical institutions by law to report to mediatory organizations for organ transplantation when there are patients suspected to be brain-dead, which helps find potential organ donors. But Japan does not have such a system.
Japan has about 900 institutions that are supposed to be capable of determining brain death and conducting organ removals. However, half of them told a JOT survey in March that they do not have sufficient systems to do so.
As to why, the institutions said they are unable to secure nurses and other medical workers necessary for organ transplantations and do not have doctors who can pronounce patients to be brain-dead.
Yasufumi Miyake, the head of Teikyo University Hospital's Critical Care Center, also points to psychological issues on the side of medical practitioners.
"People who are working to save the life of patients with little hope of recovery may struggle to give their family members the option of donating their organs," Miyake said.
Even if patients want to donate their organs, these wishes may not be respected in some cases because of problems on the side of medical institutions.
Some experts also point to Japanese people's view on life and death.
"At the bottom of Japanese people's hearts lies the Confucianism belief that they have to treasure the body they received from their parents," said Kaoruko Aita, a project professor at the University of Tokyo. "I assume some people do not want their bodies to be operated on after their death."
Add TheJapanNews to your Google News feed.