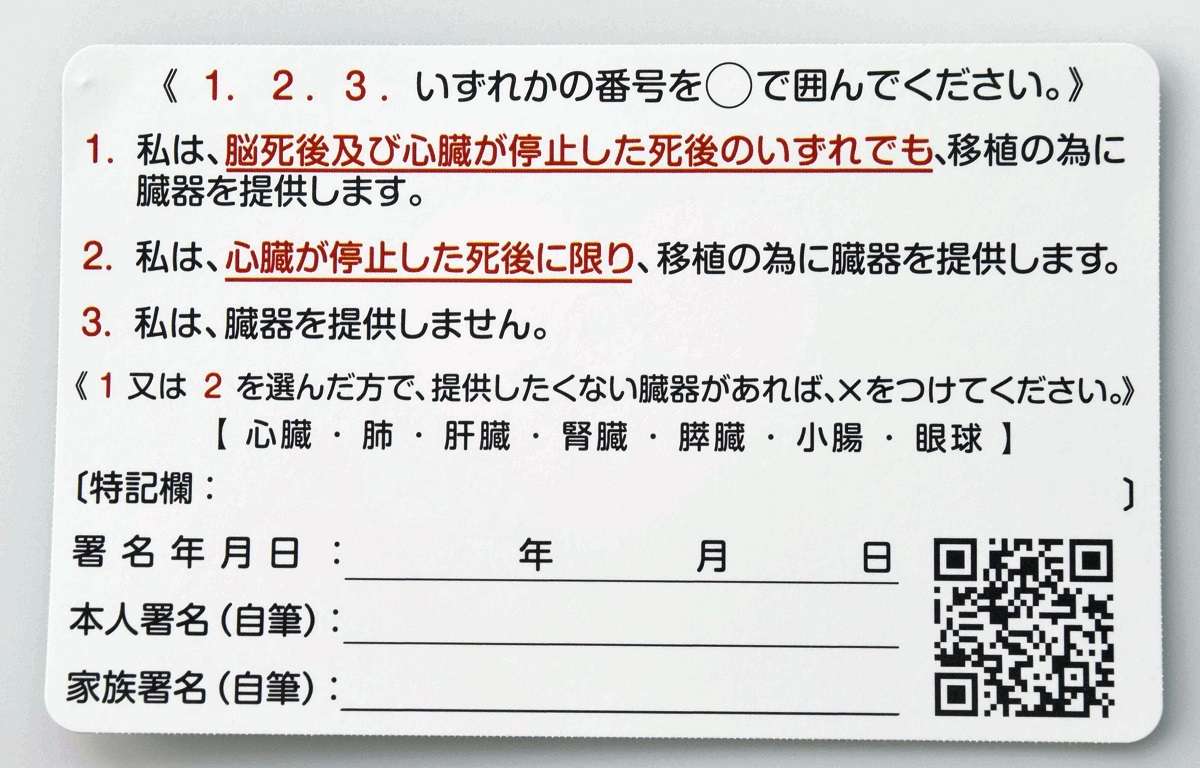 17:16 JST, October 28, 2023
Organ donations from brain-dead donors reached the 1,000 mark Saturday, according to the Japan Organ Transplant Network (JOT), 26 years after the Organ Transplant Law came into effect in October 1997.
However, the number of such transplants in the nation remains low compared to the United States and European countries.
According to the JOT, the 1,000th organ donor was a man in his 60s who was admitted to a hospital in the Chugoku-Shikoku region. With a diagnosis of brain death, his family consented to the donation of his organs. On Saturday, his organs were harvested, and his heart, lungs, liver and kidneys were to be transplanted to recipients.
The first organ donation under the law was conducted in Japan in February 1999. Initially, organ donation required a written declaration of intent from donors, and donations often numbered less than 10 per year.
In 2010, the law was revised to allow donations with the consent of a family member, and to permit donations from children under the age of 15.
Following the easing of conditions, annual donations have risen over the years, reaching 98 in 2019.
Donations decreased in 2020 and 2021 due to the COVID-19 pandemic, but there have already been 100 such cases in 2023.
A total of 15,909 people were registered on the organ donation waiting list with the JOT as of the end of September. In 2022, 429 people on the list died.
Add TheJapanNews to your Google News feed.