'Street Fighter 6' Revamps Iconic Video Game to Make it Easier for Beginners to Join the Fun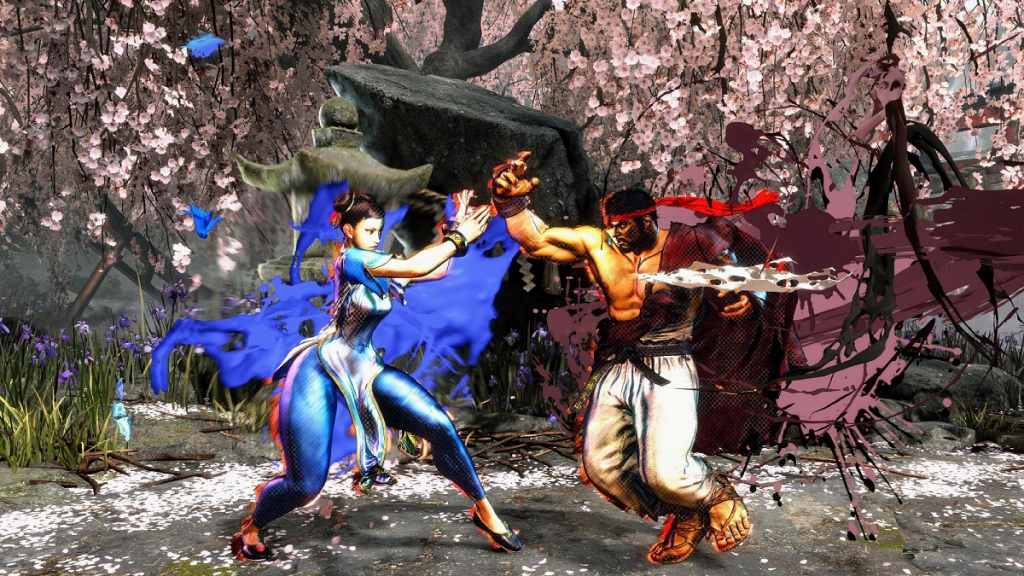 12:00 JST, October 27, 2023
OSAKA — When "Street Fighter" was released in 1987, it marked the beginning of a popular series of fighting games that made Capcom a household name in gaming.
The company's latest installment in the series, "Street Fighter 6," was released in June this year, and the video game employs a new system to attract a wider and less-experienced audience. There is now the option to use simplified controller combinations to pull off powerful moves, instead of the complicated button combos fighting games are known for.
In the Street Fighter games, players control a character who faces off against an opponent. The goal is to knock out the opponent through punches, kicks and thrilling special moves.
The series initially appeared as an arcade game before being ported to home video game consoles.

Not only the games themselves but also individual characters in the series have become highly popular, such as Ryu with his hadoken energy blast and female fighter Chun-Li.
As of June this year, there were 98 game titles including spin-offs in the Street Fighter series, with around 52 million copies of the video game software sold worldwide. The player-versus-player nature of the game means it has also appeared in e-sport competitions.
More welcoming gameplay
In the summer of 2018, Takayuki Nakayama, a director in charge of game production for Capcom, feverishly finished writing a plan more than 90 pages long. The title of the document was "Street Fighter 6."
What Nakayama had in mind was "Street Fighter II," which enjoyed explosive popularity in the 1990s. Nakayama had fun playing the game with his friends after school, and the joyful memories have proved enduring.
With the increasing diversity in video games, however, Nakayama began to feel that the fighting game genre had alienated gamers who were not avid fans or who could not perform more complicated moves.
"Though many people knew the name 'Street Fighter,' a much smaller number of people were still playing the game," Nakayama, now 44, said recently. "I felt the need to take drastic measures to alter the basic structure of the game so that, like 'Street Fighter II,' even children and beginners can enjoy playing."
Nakayama first tackled the user-friendliness of the game system.
In fighting games, players need to input commands in a specific order for their characters to perform special moves, attacks and other actions.
But Nakayama had an idea for two different sets of controls. The first is the Classic controls from the previous games. The other is called Modern controls, and simplifies the button combinations for players to use special moves and other actions.
Though the power level of special moves when using Modern controls is inferior to that for Classic controls, even unskilled players can easily make characters release these flashy moves and compete better against higher-level players.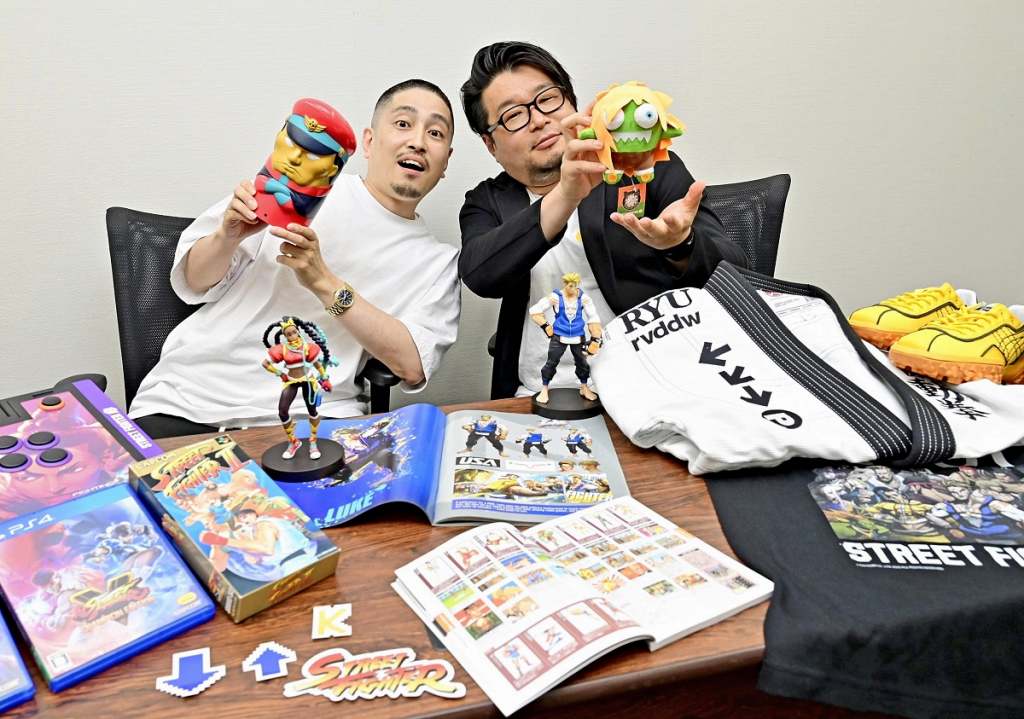 It was a revolutionary change in the fighting game world.
"Everybody, from children to adults, can enjoy it," Nakayama said.
"Street Fighter 6" also includes a World Tour mode in which solo players create avatars and fight in matches, traveling the world virtually as if in a role-playing game.
"Simply categorizing it as a fighting game isn't giving it enough credit," said Shuhei Matsumoto, 39, a Capcom producer for the game.
It took five years from initial planning to release on June 2, 2023. "Street Fighter 6," which ditches the Roman numerals of previous versions, soon became an instant hit, as more than 2 million copies were sold in about one month.
This monumental fighting game continues to evolve.
Capcom's new Osaka base
Capcom Co. was founded in 1983 by Kenzo Tsujimoto, who is now the chairman and CEO.
The company initially made arcade games. In 1985, the company released the fighter jet shooting game "1942" for the Family Computer video game console (called Nintendo Entertainment System outside Japan), successfully entering the home video game market.
Its popular products have included the series "Ghosts 'n Goblins," "Mega Man" and "Monster Hunter." Among the company's games that have been made into movies is the zombie horror game "Resident Evil."
This spring, the company opened a motion capture studio in Osaka as its development base, one of the largest such facilities in Japan.
Add TheJapanNews to your Google News feed.