LGBTQ+ Hopes High in Japan As Top Court to Rule on Trans Surgery Law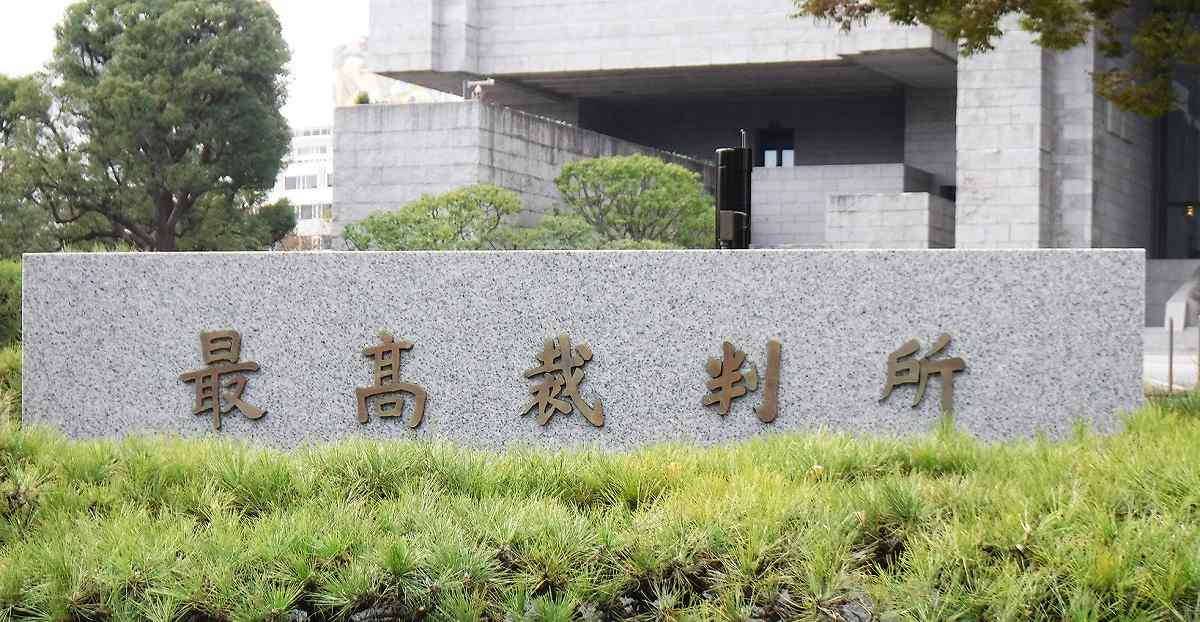 11:13 JST, October 25, 2023
TOKYO, Oct 24 (Thomson Reuters Foundation) – An unprecedented ruling by a Japanese court this month is buoying hopes in the transgender community that a national law requiring sterilisation for official gender changes could be struck down by the Supreme Court this week.
Japan, the only Group of Seven nation that does not legally recognise same-sex unions, also forces anyone wanting to officially change their gender to have surgery to remove the sexual organs they were born with – a practice Human Rights Watch criticised as "outdated and abusive".
But on Oct. 12, a family court found in favour of Gen Suzuki, a trans man who filed suit demanding to be officially listed as male without surgery, ruling the requirement unconstitutional.
Trans people like me now have a choice, Suzuki told a news conference at the time. "We want to choose what happens to our bodies ourselves."
The ruling, the first such by any Japanese court, came as the country's Supreme Court is considering a similar case brought by a trans woman.
A decision is expected on Wednesday and could result in the requirement for surgery being revoked.
This ruling is good. It shows that awareness that requiring surgery is a human rights violation has spread throughout society, Masataka Masaki, a trans man and representative of activist group ESTO, told the Thomson Reuters Foundation.
I believe this may influence the Supreme Court, but it depends on the judges.
Invisibility
While gay sex has been legal in Japan since 1880, social attitudes mean many in the LGBTQ+ community have long opted for invisibility – even some bar owners in Tokyo's Shinjuku Ni-chome gay district are not out to their families.
Awareness of trans people in Japan grew in the late 1990s with medical recognition of Gender Identity Disorder (GID).
The 2003 GID Special Cases Act allowed legal gender changes, but only if the person was diagnosed with GID, was unmarried and had no children who were still minors, in addition to surgery.
In a 2019 case brought by a trans man, the Supreme Court ruled that requiring surgery was constitutional.
Up until then, genders were divided biologically into male and female, and so doing away with that was likely seen as causing possible social confusion, said Takayoshi Okada, a constitutional law specialist at the Prefectural University of Hiroshima.
But judges in that case also raised human rights concerns in what Okada said may have been a message to the government that change was needed, and could foreshadow what he said could well be a positive outcome in the pending case, especially given the decision in favour of Suzuki.
Another sign that the Supreme Court may rule against the requirement for surgery is that it is being heard by the Grand Bench of all its 15 judges.
This is something that happens when precedent may be overturned, Okada said.
A Justice Ministry official said the 2019 case had found the surgery rule was constitutional, but declined to say more.
Socially, much has changed since then.
An opinion poll this year found a majority of Japanese in favour of same-sex marriage.
A 2021 survey of local government officials said nearly all had no objections to a trans colleague and 70% were more-or-less fine with official gender changes without surgery.
Legally, the situation has been more mixed.
Last year, a Tokyo court ruled that only the child of a trans woman born before she went through surgical and legal transition could be recognised legally as her child, while the child born after her transition could not be.
In June, a law to promote understanding of the LGBTQ+ community drew fire from all sides, with LGBTQ+ activists saying it lacked rights guarantees and opponents calling it too permissive.
One ruling party lawmaker raised fears of crimes "by impersonators in women's restrooms".
The law also fed a wave of anti-trans feeling.
Activists' offices received hate mail, and a group of 100 ruling party lawmakers formed a group to "protect women's safety and guarantee fairness in women's sports".
Masaki said a sense of fear was being deliberately fanned.
The stakes for the trans community, especially its young, are high.
Some 52.4% of transgender and nonbinary people aged 18-29 who took part in a 2023 survey by the Nippon Foundation, a private charity, said they had contemplated suicide compared to 39.4% of cis-gendered men – or those comfortable with their sex assigned at birth – and 47.9% cis-gendered women.
Many trans people in their teens and 20s die by suicide, so making a world where they don't feel they need to die is important, Masaki said.
The whole idea of getting rid of the surgery requirement is linked to this.
Add TheJapanNews to your Google News feed.