Arrest of Japanese Man Stalls Momentum for Improving Japan-China Ties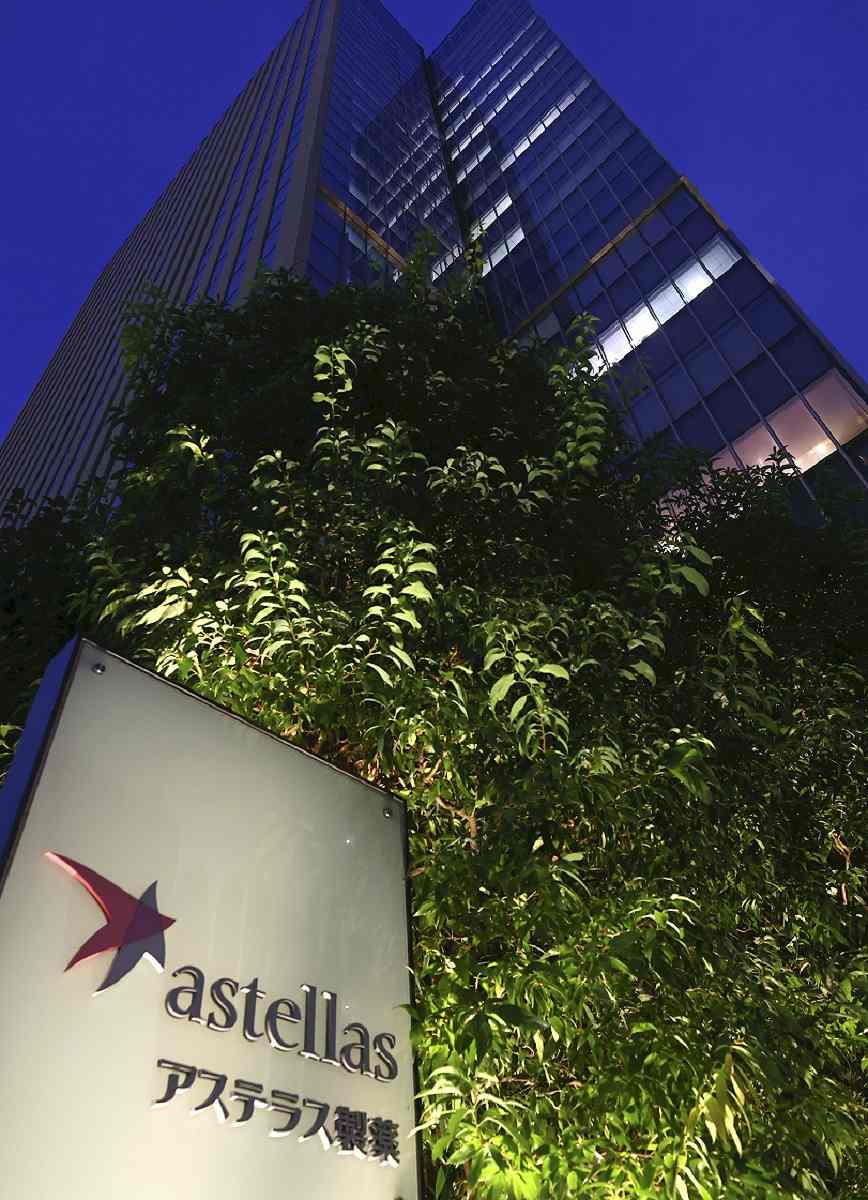 16:52 JST, October 20, 2023
TOKYO / BEIJING — China's arrest of a Japanese national has stalled efforts to improve bilateral relations between Tokyo and Beijing.
The Japanese government intends to continue pressing China for the early release of the Astellas Pharma Inc. employee, but Beijing is unlikely to alter its stance on charging of foreign nationals.
"From the standpoint of protecting Japanese nationals, we've been providing as much support as possible, including having consular personnel visit the man and making contact with his family," Chief Cabinet Secretary Hirokazu Matsuno said at a press conference on Thursday. "We'll continue taking appropriate steps regarding the matter."
Japanese Embassy officials in Beijing have spoken face-to-face with the man on seven occasions. According to sources, he is in good physical and mental health.
Tokyo plans to continue its high-level efforts — including those of Prime Minister Fumio Kishida — aimed at realizing the man's freedom as early as possible. In previous similar cases, arrests have inevitably led to prosecution, making it likely that this latest case will become drawn out.
Chinese authorities have not disclosed details of the charges leveled against the man.
When asked for more information about the case during a press conference on Thursday, Chinese Foreign Ministry spokesperson Mao Ning said: "China is a country [that operates] under the rule of law. We will handle the case in accordance with [the] law and protect the lawful rights and interests of the person concerned."
According to the Japanese Foreign Ministry, at least 16 Japanese nationals — excluding the Astellas employee — have been taken into custody by Chinese security authorities since China's anti-espionage law came into effect in 2014. Five were subsequently released, but 11 were indicted following formal arrest. The latter — excluding two people currently on trial — were handed prison sentences for "endangering national security," among other charges.
Meanwhile, a senior Japanese Foreign Ministry official said: "There's still no clear explanation from the Chinese side regarding the acts that were allegedly conducted. The judicial process is particularly unclear in cases involving the anti-espionage law."
No breakthrough
Following the detainment of the Astellas employee in March this year, then Foreign Minister Yoshimasa Hayashi visited China the next month to urge the Chinese side to release him. Tokyo has continued pressing Beijing on the matter, but it is likely to be difficult to resolve such situations through diplomatic channels alone.
Japan-China relations have worsened since Tokyo Electric Power Company Holdings, Inc. began releasing treated water into the ocean from its Fukushima No. 1 nuclear power plant in August. The Japanese government had sought to restore bilateral relations ahead of the 45th anniversary of the signing of the Treaty of Peace and Friendship between Japan and China, set to be marked Monday. Tokyo also explored the possibility of a meeting between Kishida and Chinese President Xi Jinping on the sidelines of the Asia-Pacific Economic Cooperation summit to be held in the United States in November.
The Japanese government is keen to seek dialogue with a senior Chinese official, with one government member saying, "There's a problem, and that's why meetings and talks are needed."
However, if Japanese public sentiment toward China deteriorates further, momentum toward dialogue could be stalled.
"It's not clear which acts constitute illegality," said a Japanese government official who oversees the protection of Japanese nationals in China. "We can only explain to Japanese residents that they should take the utmost care when going about their daily lives, such as by staying away from military facilities."
Safety before economy
Asked why China had arrested the man, a Beijing-based diplomatic source said the Chinese authorities proceeded quietly in accordance with legal procedures.
The Xi administration, which kicked off an unprecedented third term last autumn, has shown a clear stance of putting priority on national security. In July this year, China enforced its revised anti-espionage law, which is intended to strengthen the detection of spies; and the Foreign Relations Law, which lays down principles for exchanges with foreign countries. To maintain its one-party dictatorship, the Chinese Communist Party has placed importance on eliminating the ingress of outside forces, according to the diplomatic source.
"The era of focusing on the economy is over," said a separate source familiar with the inner workings of the Chinese government. "National security is the top priority of the Xi administration."
Touching upon the controversial detention of foreign nationals, which has led to a drop in foreign investment in China, the source said, "Security is more important than the economy, and there is no contradiction between the two."
Add TheJapanNews to your Google News feed.