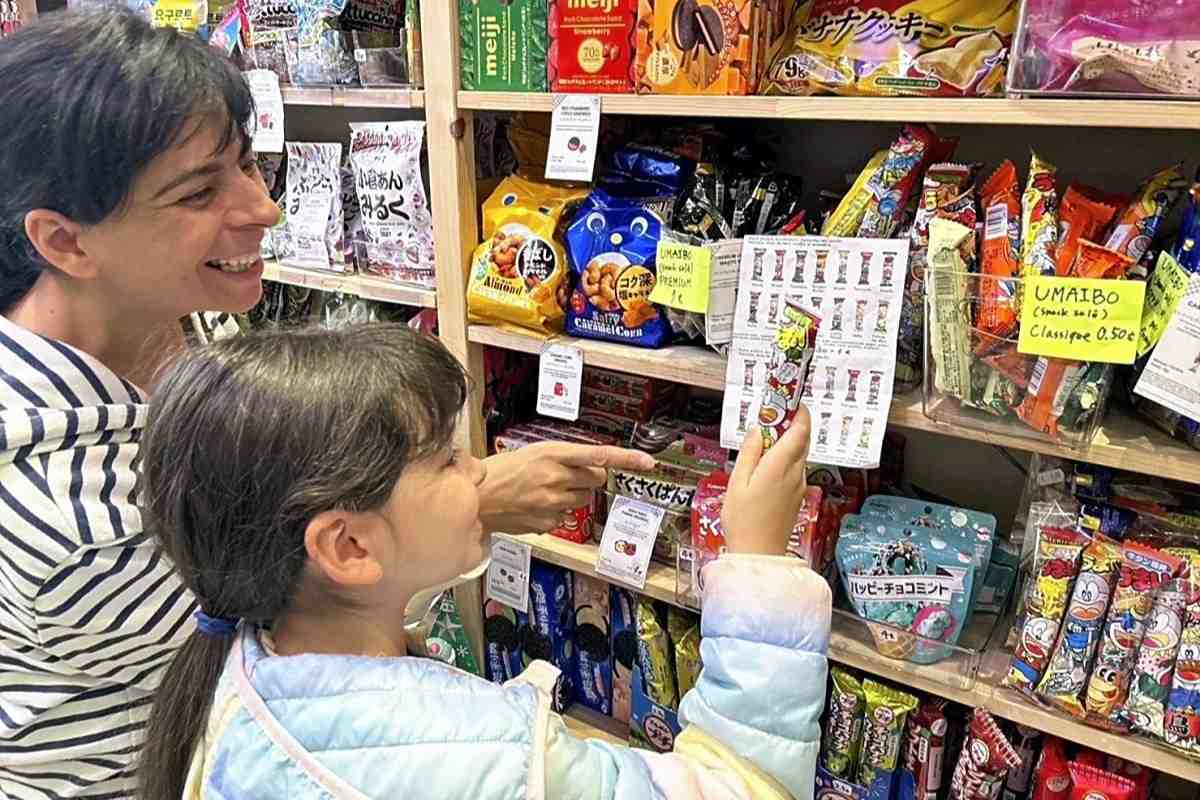 13:53 JST, October 1, 2023
PARIS – In a city renowned for its world-class bakeries, a shop selling cheap, nostalgic Japanese snacks is proving a hit with Parisians.
Manga Cafe Konbini, which opened about three years ago in a location near the Avenue de l'Opera, offers the small packages of chocolate, chips and other snacks called "dagashi" that Japanese children have been buying for generations.
In addition to providing a place where customers could read manga comics, the shop also started gaining attention for the Japanese snacks it made available for purchase. In response, a section was opened specializing in Japanese sweets and foods.
Inside, the shop resembles the Japanese dagashi shop of old, with shelves lined with a large variety of Japanese sweets and snacks in small packs. There are such favorites as "Pocky" chocolate covered biscuit sticks, wafer bars with Japanese anime character stickers, and dorayaki buns.
The shop imports one or two container loads of sweets from Japan every month, making it able to offer the latest products as well.
According to shop owner Ben Kordova, 38, sweets that include "mochi," a sticky rice cake, are especially popular for its pleasant sticky texture.
A 9-year-old girl visiting the shop with her mother said with a smile, "I am glad there are many sweets with different flavors. My favorite is the sweet mochi."
"It is typical of Japanese snacks that they are cheap and consumers can buy them in small increments," Kordova said. "The appeal is that there are many snacks that are not available in France, like stick jelly."
He said he has plans to open a second shop in Belgium.
Add TheJapanNews to your Google News feed.