Gaza Students to Speak at U.N. University in Tokyo; Teens Aim to Convey Details of Life in Palestine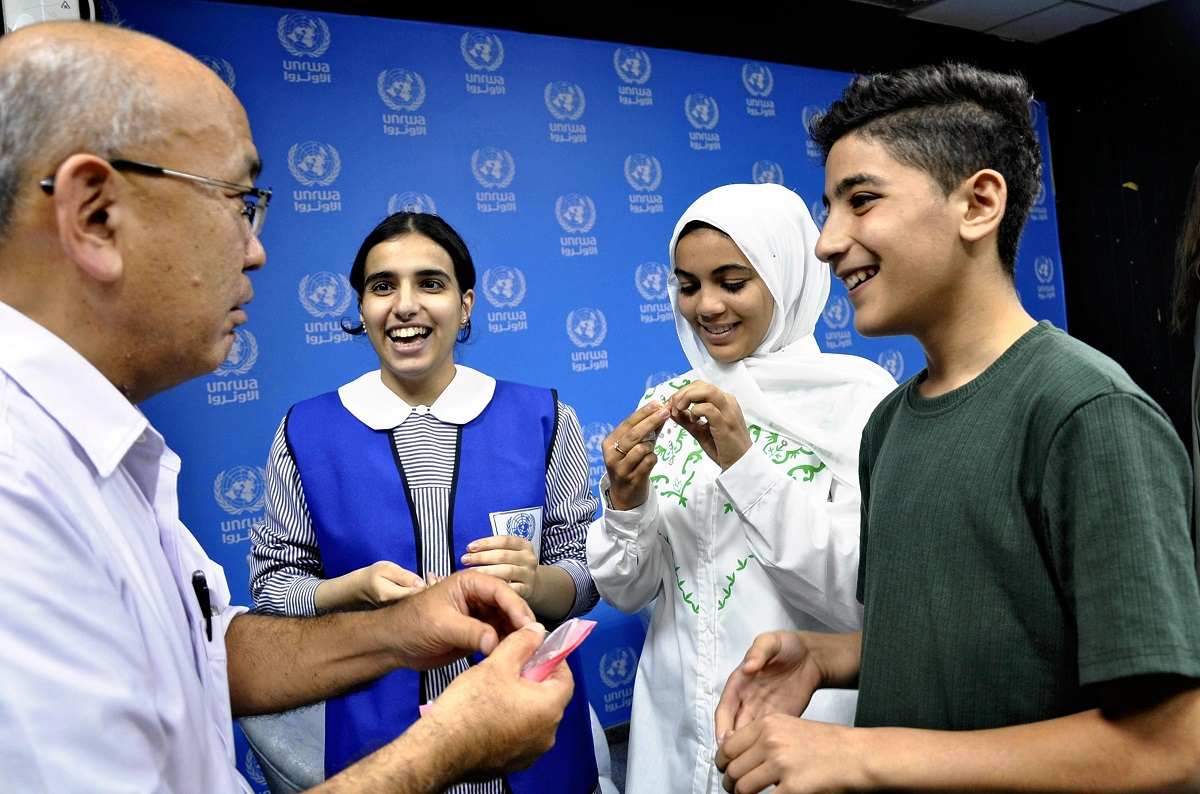 16:53 JST, September 29, 2023
GAZA CITY — Three teenage Palestinian refugee students who live in the Gaza Strip will arrive in Japan on Saturday to share the current situation of where they live during a symposium at United Nations University in Tokyo. They will also meet high school students in Hiroshima Prefecture.
The three — Lama Ouda, 14; Fadi Ali, 13; and Jenan Youssef Abu Younis, 14 — will visit Japan at the invitation of the U.N. Relief and Works Agency for Palestine Refugees (UNRWA).
They currently go to UNRWA-run schools in Gaza. Their trip, on which they are accompanied by UNRWA Commissioner General Philippe Lazzarini, was occasioned by the 70th anniversary of Japan's partnership with UNRWA this year.
In May 2022, an airstrike near Ouda's home broke the house's windows. Afterward, she didn't leave the house for two weeks. She said she still gets scared whenever she hears a loud noise, fearing another airstrike.
Ouda's dream is to become a climate change researcher. She said that the power at her school sometimes goes out, the fans stop and there is no lab equipment for science class.
An airstrike took the life of the father of a close friend of Abuyounis. The experience drove her to aspire to become a journalist to convey Gaza's suffering to the world.
Ali said he hoped to become an inventor to help Gaza in the future. He said he was interested in anime and manga.
After attending the symposium in Tokyo on Tuesday, they will visit the Hiroshima Peace Memorial Museum and then discuss peace with students from Hiroshima Municipal Funairi High School and Takeda Senior High School in Higashihiroshima City on Oct. 6.
Add TheJapanNews to your Google News feed.