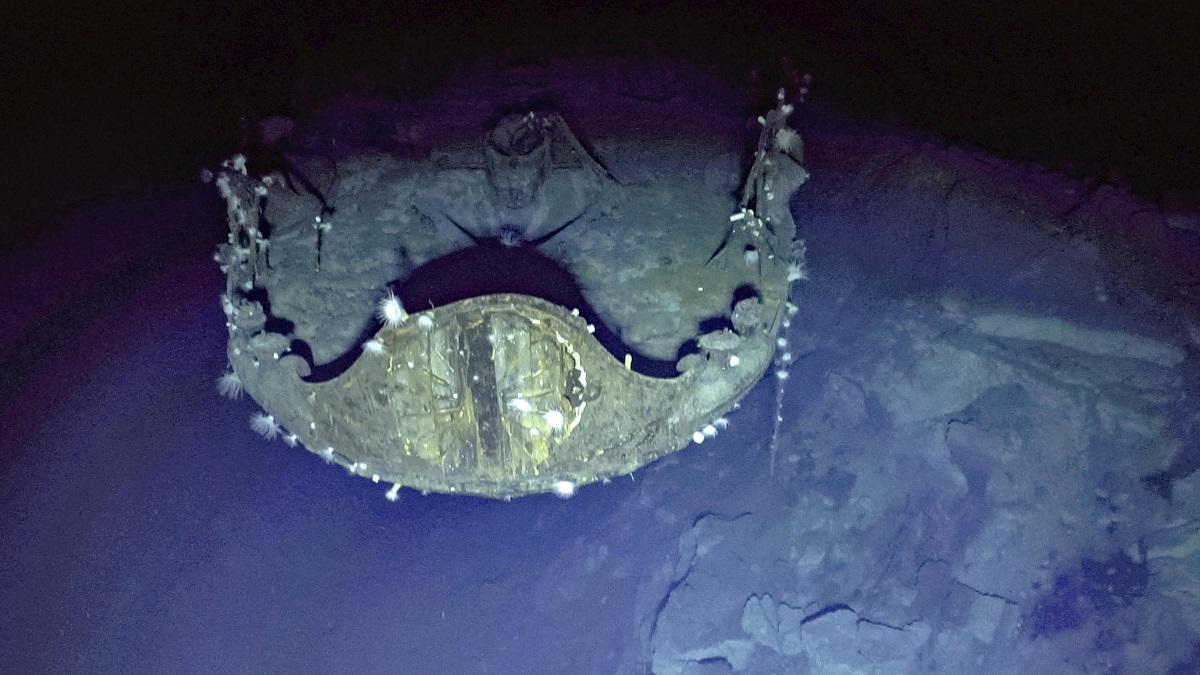 17:32 JST, September 18, 2023
WASHINGTON (Jiji Press) — An international team has conducted the first-ever survey of the now-defunct Imperial Japanese Navy's sunken aircraft carrier Akagi in the waters where the Battle of Midway took place in June 1942, the U.S. National Oceanic and Atmospheric Administration (NOAA) said Friday.
A video released by the team showed the dilapidated body of the ship lying on the bottom of the deep sea and its gun barrels.
Japan lost the naval battle, a part of the Pacific theater of World War II, losing four aircraft carriers. The battle was a turning point in the war. A total of 3,418 Japanese and U.S. troops were killed in the Battle of Midway.
The international research team also surveyed the Japanese aircraft carrier Kaga and the U.S. aircraft carrier Yorktown. All three aircraft carriers sank in the Battle of Midway and are on the seabed at a depth of more than 5,000 meters. The Akagi was discovered in a private-sector survey in 2019.
The team conducted the survey for five days to Tuesday, using vessels including a remotely operated submersible. Researchers from Japan's Teikyo University and Tokai University also joined the survey.
The team spent about 14 hours examining the damage to the Akagi.
Before and after the survey, members of the team paid tribute to all people who lost their lives in the Battle of Midway.
Daniel Wagner, chief scientist for Ocean Exploration Trust, who led the expedition, said in a statement that the survey provided clues about the final moments of the sunken vessels.

Add TheJapanNews to your Google News feed.