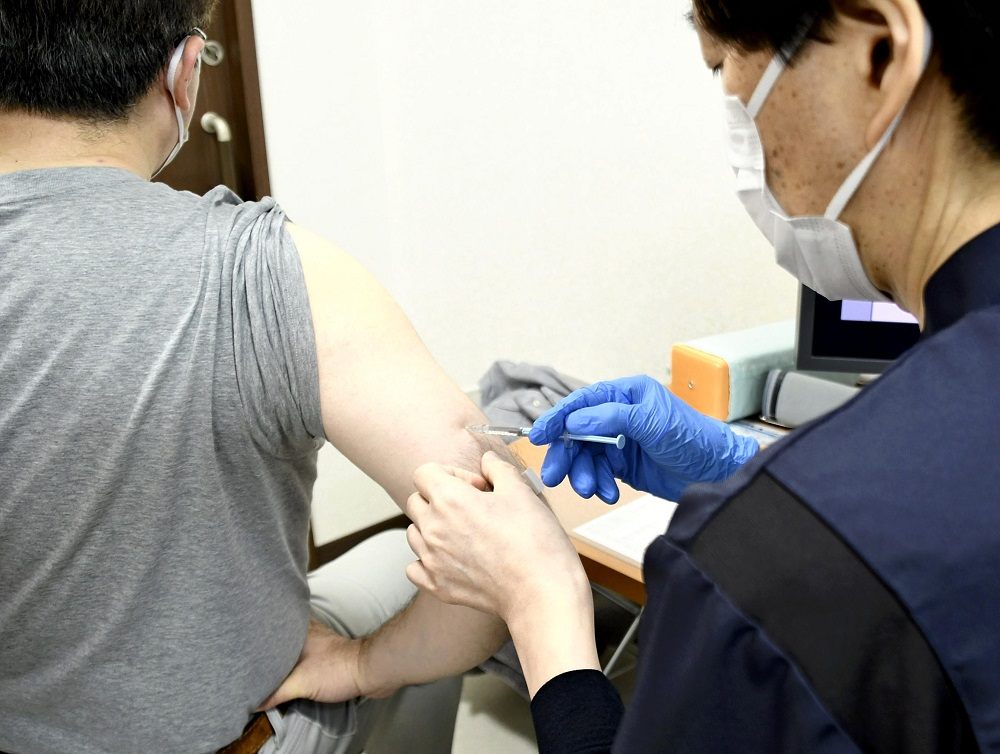 15:18 JST, September 17, 2023
TOKYO (Jiji Press) — In an unusual development, the flu outbreak that started late last year in Japan is still continuing and spreading.
Usually, a flu outbreak begins in winter and subsides in spring. The current situation comes apparently because people are less immune after they did not contract influenza amid movement restrictions related to COVID-19 and because cross-border travel is increasing.
Some schools have been temporarily closed due to rises in flu infection cases. Experts are on high alert as the country may see more flu patients than usual from now.
The health ministry receives reports on flu patient numbers from some 5,000 regularly monitored medical institutions across Japan. If the number of patients exceeds 1.0 per institution a week, that indicates an outbreak, according to the ministry.
No major outbreak has occurred after strict infection control measures were implemented following the discovery of the country's first COVID-19 case in January 2020.
In the last flu season from autumn 2022 to this summer, the per-institution number of patients topped 1.0 in late December 2022, meaning that an outbreak occurred for the first time in three years.
The number started to fall since peaking at 12.91 in February this year, and stood at levels below 2.0 in May and later.
But it came to 2.56 in the final week of the last season, between Aug. 28 and Sept. 3, and increased to 4.48 in the first week of the current season, between Sept. 4 and 10.
It is the first time for a flu outbreak to continue into the following season since the current survey method was adopted in 1999.
The number of flu patients per medical institution surpassed 1.0 in 42 of the country's 47 prefectures in the Sept. 4-10 week.
By prefecture, Okinawa had the largest number, at 13.43, followed by Nagasaki at 8.80, and Chiba, east of Tokyo, at 8.58.
The spread of influenza led to the closures of 10 schools and 627 classes in the latest week.
The ongoing spread of influenza is attributable to "a substantial decline in immunity due to the long absence of an outbreak," Atsuo Hamada, professor at Tokyo Medical University, said.
"The easing of measures to prevent infection [with the novel coronavirus], such as the wearing of face masks, and an increase in cross-border travel following the lifting of border control measures are also behind the current flu outbreak," he added.
In Japan, the estimated number of flu patients totals 10 million to 15 million every season. This season, the number could be larger, in view of the situations overseas, according to Hamada.
He said that the current spread of infections is largely due to schools starting a new term. "A full-scale outbreak of more than 10 patients per medical institution could begin around November, earlier than usual," he added.
Hamada called on people at higher risk, including the elderly and those with underlying conditions, to take measures such as getting vaccinated.
Add TheJapanNews to your Google News feed.