Deceased Child Cancer Patient's Picture Book to be Published in English; Girl's Family to See Her Dream Fulfilled
20:00 JST, September 17, 2023
The English translation of a picture book created by Waka Onishi, who died of cancer in July last year at the age of 12, was to be published on Monday with her family hoping to fulfill her dream of making people around the world smile with her book.
September is Childhood Cancer Awareness Month, which the publication coincides with.
From early childhood, Onishi liked drawing pictures with colored pencils, crayons and other items prepared by her mother, Yuko. At the age of 4, Onishi was diagnosed with neuroblastoma, a type of pediatric cancer, and was hospitalized repeatedly to receive treatment.
When she was in the third grade of elementary school, Onishi presented her future dream at school, declaring: "I want to become a picture book author and make people around the world smile."
At that time, she already had the idea to incorporate her own experience of receiving beads as testimony of undergoing painful examinations or treatments into her desire to create a picture book featuring fairies. With the help of her mother, Onishi put together a story that would be cheerful and positive for people who, like her, were concerned about illness and treatment.
The story centers on a girl who is hospitalized and feels lonely. She receives beads after each treatment and examination and the beads turn into fairies. With the spell, "Believe and be brave!" the fairies encourage the girl by making flowers bloom and building a house. The story is based on pictures that Onishi drew on a tablet in between her own medical examinations and treatments.
In July 2021, Onishi and her family approached Nijino Picture Book Store in Tokyo to publish her book. After that, professional illustrators and authors of children's stories gathered to work toward publication.
"I was surprised that Onishi had thought of the personalities of each character and other parts of the setting that do not even appear in the story," said Kaori Noda, a 34-year-old illustrator.
About 10 months later, Onishi made her debut as a picture book author when her book, titled "Beads no Otomodachi," which means "Friend of beads" in Japanese, was published on April 8, 2022, which was her 12th birthday.
Despite the treatment, about three months later on July 28 she passed away.
Book donated to hospitals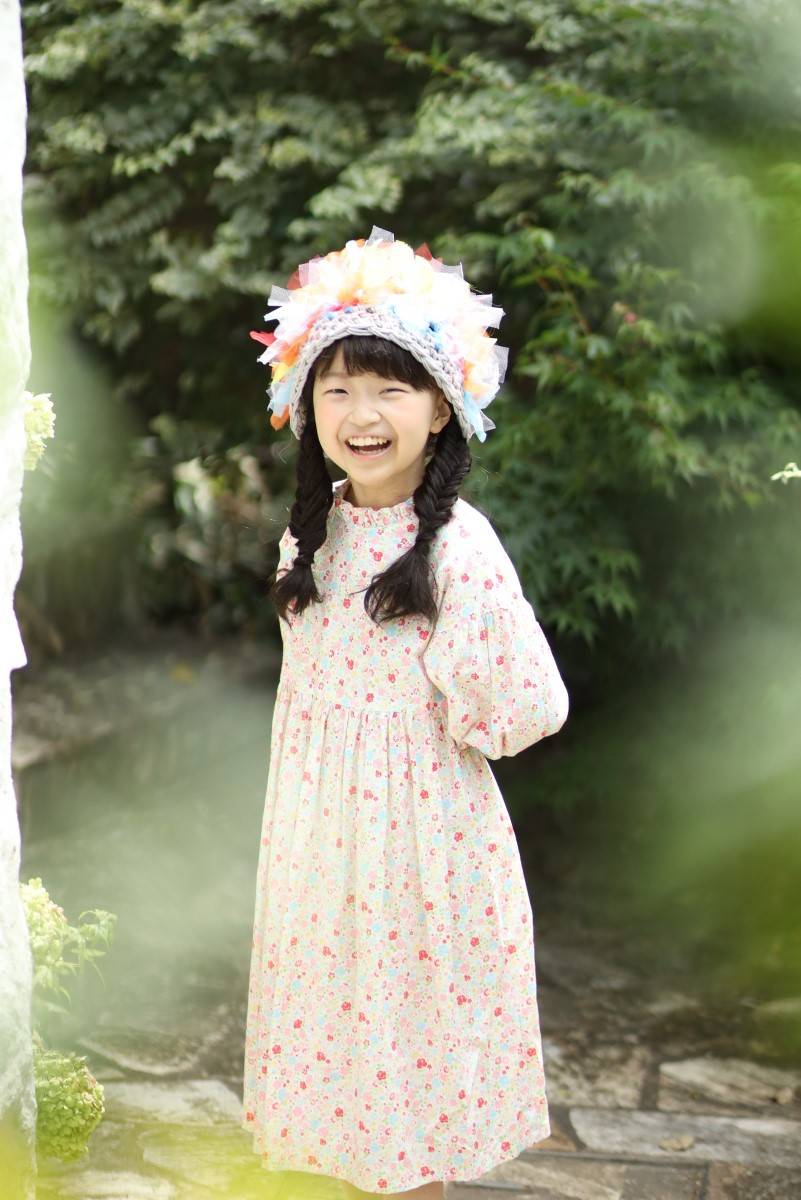 Onishi's family members, including her mother, have continued to promote the picture book by holding exhibitions of original illustrations and storytelling events in various locations. They also remembered her wish to "make people around the world smile."
Shortly before Onishi's death, her mother asked a translator, whom she was introduced to through a friend, to translate the picture book into English. When the translation work hit a wall due to English sentence structure, which requires subjects and predicates to be clearly stated, Yuko thought back to how her daughter would have thought.
The English version of the book is titled "My Precious Beads." The first edition of the book is planned to be donated to children's hospitals in Japan and abroad to encourage children who have similar feelings to those Onishi experienced.
"I hope to continue working together with others to make my daughter's dream come true," Yuko said.
Cancer a top cause of child death
Childhood cancer is a collective term for different types of cancer that develop in children under 15. Depending on the location of the cancer, it is classified into categories including: brain tumors, leukemias and neuroblastomas. Each type has a different treatment method. In Japan, 2,000 to 2,500 children are diagnosed with pediatric cancer each year.
According to the 2022 vital statistics released by the Health, Labor and Welfare Ministry, 84 children aged 10-14, the same age group as Onishi, died from cancer, making it the second most common cause of death among children in that age bracket, after suicide. Cancer topped the list among those aged 5-9.
In general, childhood cancer is difficult to detect in its early stages, and the disease develops quickly. Yet treatments, such as chemotherapy with anticancer drugs and radiation, are considered more effective for children than for adult cancer patients.
On the other hand, the so-called drug lag, a situation in which drugs used for treatment overseas takes time to be approved in Japan, has been a problem. In addition, social support for childhood cancer patients is not sufficient, as there is a lack of specialized medical institutions where family members can stay with the patients, for example.
Given the situation, awareness-raising activities are conducted during Childhood Cancer Awareness Month every year. Putting gold lights and displaying gold ribbons at landmarks are among such activities which "shine a light" on children suffering from cancer and research on the diseases.
Add TheJapanNews to your Google News feed.