Suga Says Ties with India Vital to Rules-Based Intl Order; Yomiuri-Organized Forum Covers Economy, Geopolitics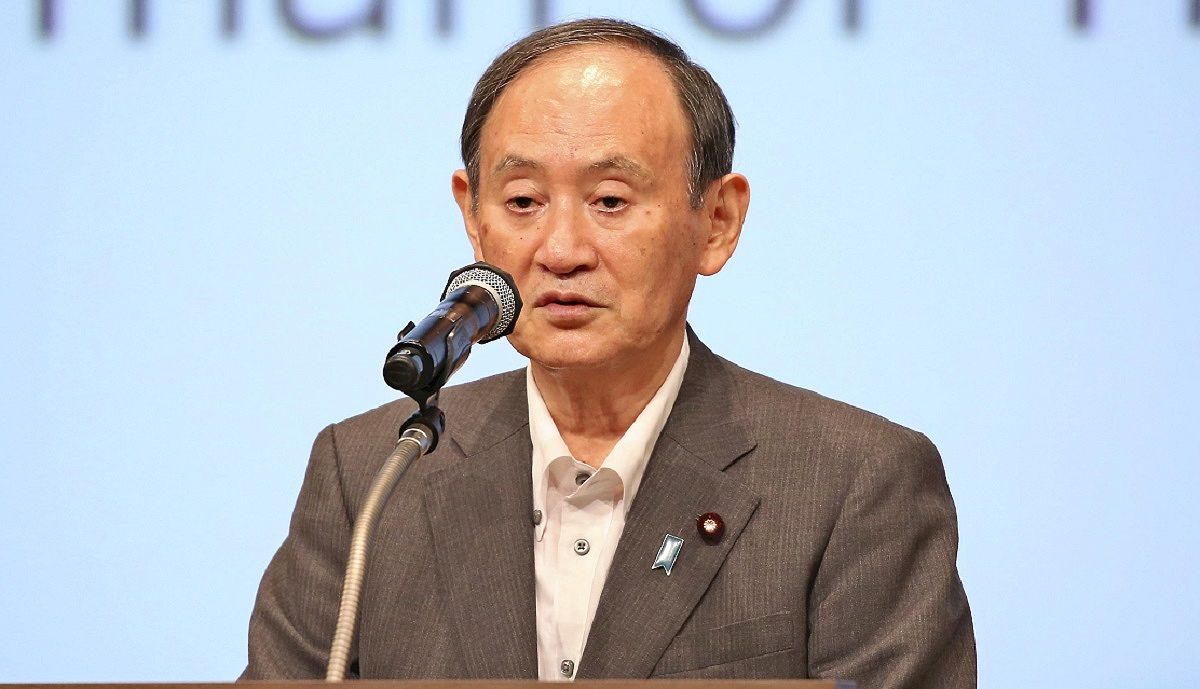 20:55 JST, September 13, 2023
Former Prime Minister Yoshihide Suga underscored the importance of strengthening Japan-India relations, describing India as "one of the most important strategic partners" for Japan at a forum held Wednesday in Tokyo.
Suga discussed geopolitical problems facing the international community, such as Russia's invasion of Ukraine and also the unilateral moves to change the status quo in the East and South China Seas, apparently referring to China. "The international community must work together to maintain and strengthen a free and open international order based on the rule of law," said Suga, who serves as chairman of the Japan-India Association. "India is a key partner to achieve this."
Prime Minister Fumio Kishida also spoke of the importance of the ties in a video message presented at the forum. The event, organized by The Yomiuri International Economic Society (YIES) and The Yomiuri Shimbun, was titled "India-Japan Relations: The Way Forward."
"As the world is at a major turning point in history, it is increasingly important to work with India, as our two nations share fundamental values and strategic interests," Kishida said. "India is an indispensable partner in achieving a free and open Indo-Pacific, and we are deepening bilateral cooperation."
In his opening remarks, Shoichi Oikawa, representative director and chairman of the board, senior deputy editor-in-chief of The Yomiuri Shimbun Holdings, emphasized the importance of discussions on Japan-India relations as "the whole of international politics is in great turmoil."
In July, Suga visited India with a group of 103 people, including representatives from 54 companies.
India has the fifth largest economy in the world and its population is believed to have surpassed that of China. Also, the average age in India is considerably younger than in Japan. "There is a momentum in the country," Suga said.
Later in the forum, there were panel discussions among experts on Japan-India relations. They covered a wide array of issues from economy to politics. Indian Ambassador to Japan Sibi George said: "Now we have 1,500 Japanese companies in India. My target is to make it 15,000."
Akitaka Saiki, president of the Japan-India Association, said in the discussion that the world has one axis of confrontation between democracy and tyranny, and another axis of confrontation between developed and developing countries. "India is at the connecting point" of the axes, said Saiki, a former Japanese ambassador to India.
Prof. Yuichi Hosoya of Keio University said that Japan-India ties are "more than just a bilateral relationship; it is a bilateral relationship at the core of the FOIP [free and open Indo-Pacific]."
Add TheJapanNews to your Google News feed.