Yomiuri Shimbun Recovers Extras Published Days After Japan's Great Kanto Earthquake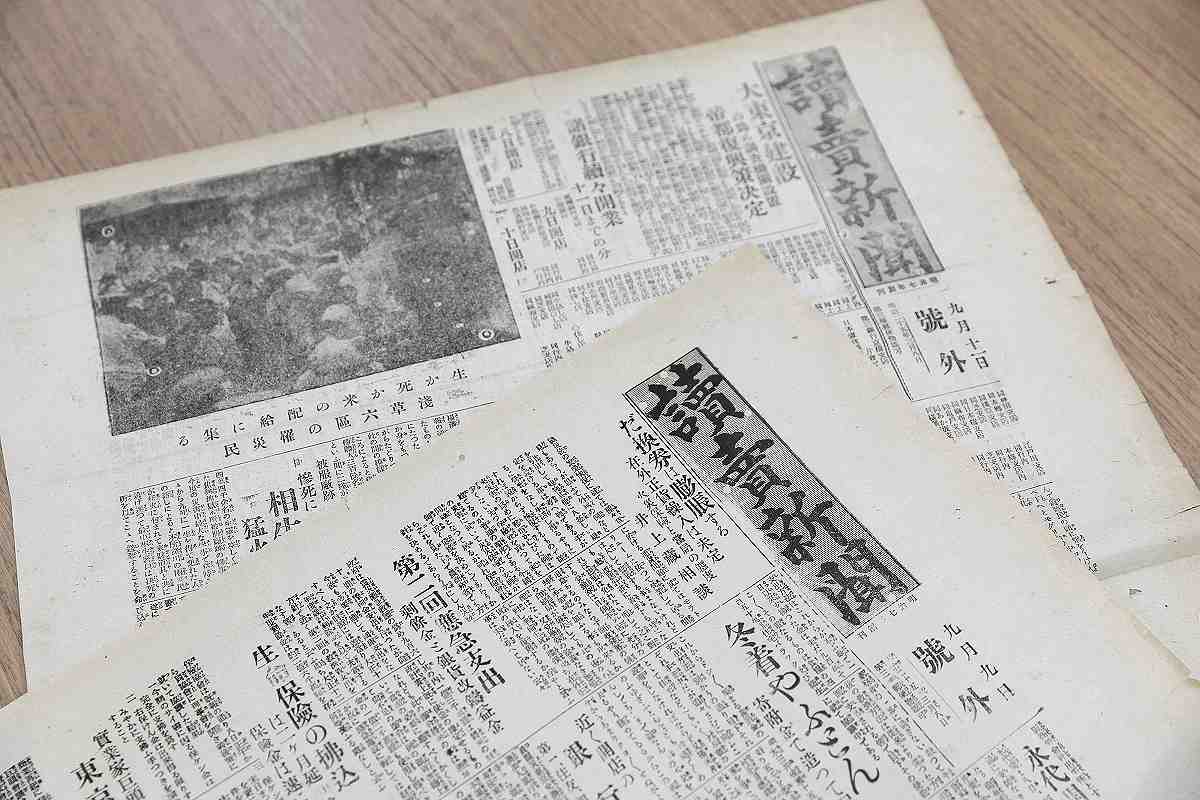 17:08 JST, September 1, 2023
The Yomiuri Shimbun has filled a gap in its archives after acquiring two copies of extras published in the wake of the Great Kanto Earthquake, which struck the Tokyo region on Sept. 1, 1923.
The Yomiuri Shimbun issued hand-printed extra editions from Sept. 6 to Sept. 11, because the company's rotary presses were damaged in a fire following the earthquake. However, no copies remained in The Yomiuri Shimbun's archives.
The extras included articles describing the chaos and confusion in the aftermath of the disaster.
The Yomiuri Shimbun obtained the two copies, which were issued on Sept. 9 and 11, from an antique bookshop in Tokyo.
The one-page Sept. 9 issue included articles about businesspeople having meetings to discuss reconstruction efforts and a person who survived a fire by jumping into a river.
The two-page Sept. 11 issue had a story about evacuees staying in shelters and included a photo depicting people gathering for rice rations.
The Yomiuri Shimbun moved into a building in the Ginza district of Tokyo on Aug. 19, 1923, and was going to hold a celebration on the evening of Sept. 1, the day of the earthquake.
Without functioning printing presses, the company was not able to publish newspapers from Sept. 2-5. However, it began manually printing extras on Sept. 6. Regular publications of newspapers resumed on Sept. 12 after the presses were repaired.
Add TheJapanNews to your Google News feed.