Astronaut Satoshi Furukawa Readies for Trip to ISS aboard SpaceX Craft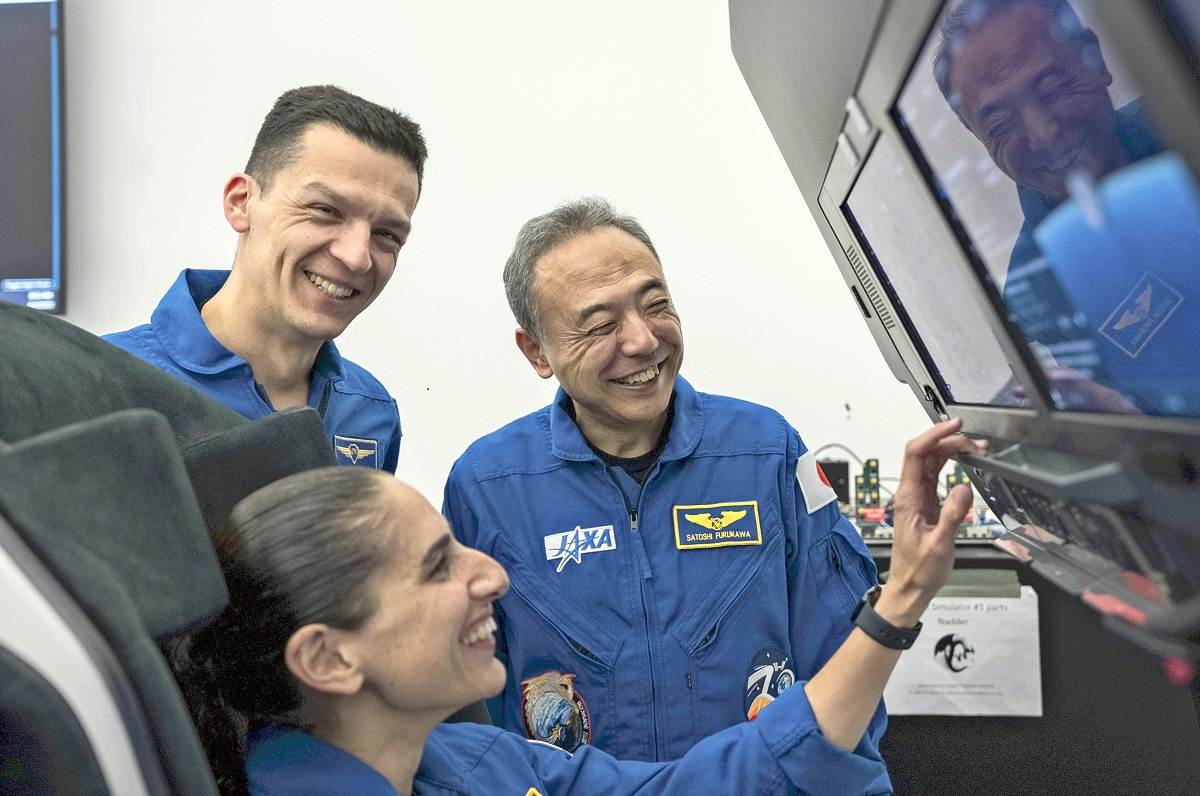 16:51 JST, August 24, 2023
KENNEDY SPACE CENTER, Fla. — "I would like to do something useful for people in space again," astronaut Satoshi Furukawa said ahead of his flight aboard a Crew Dragon spacecraft scheduled to launch Friday.
The spaceflight will be Furukawa's second and will deliver him to the International Space Station for a six-month long stay.
The SpaceX spacecraft, which will carry Furukawa and three astronauts from the United States, Europe and Russia, is scheduled to launch from Florida at 3:49 a.m. on Friday.
Furukawa, from Yokohama, graduated from the University of Tokyo's Faculty of Medicine in 1989 and worked as a surgeon before being selected as an astronaut candidate in 1999, along with Akihiko Hoshide, 54, and Naoko Yamazaki, 52.
However, his first flight was delayed due to the U.S. space shuttle accident in 2003, among other factors.
In 2011, 12 years after he was selected as a candidate, he finally experienced his first spaceflight. He flew aboard the Russian Soyuz spacecraft.
In November last year, he was reprimanded by the Japan Aerospace Exploration Agency after it was discovered that data in a research project he oversaw was fabricated or altered.
He was questioned about his suitability as an astronaut and criticized for still planning to go into space.
But, "Having fully accepted my responsibility, I decided I would do my best to fulfill my mission," he said.
During his stay on the ISS, he plans to work on experiments to produce high-quality protein crystals using the microgravity environment.
Furukawa would be the oldest Japanese astronaut to travel to space.
He said it would be difficult, "objectively speaking," to go into space for a third time, likely making this his last visit to the final frontier.
Add TheJapanNews to your Google News feed.