Booklet Published Based on Nagasaki A-bomb Reportage by Japanese Poet Jun Higashi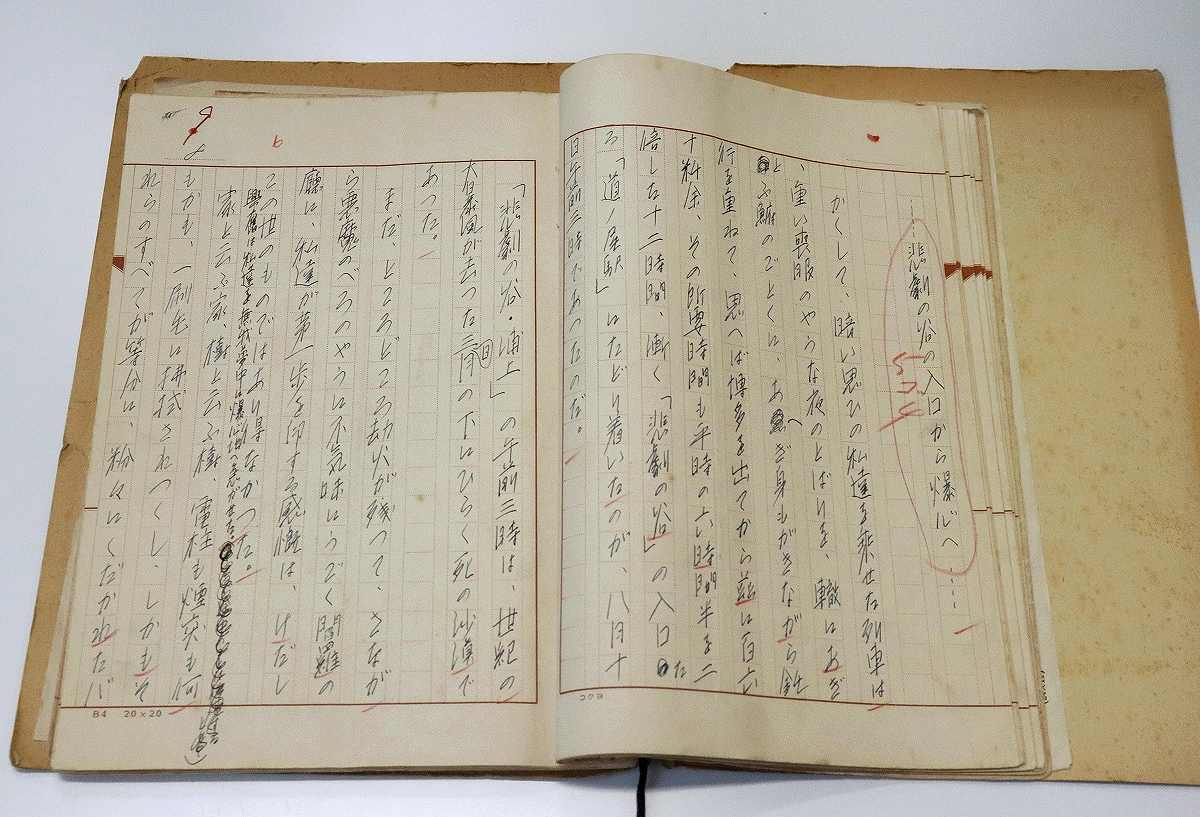 14:06 JST, August 9, 2023
A booklet based on a report of the 1945 atomic bombing of Nagasaki by poet Jun Higashi (1903-1977) has recently gone into print.
The noted wordsmith visited the city the day after the catastrophic event.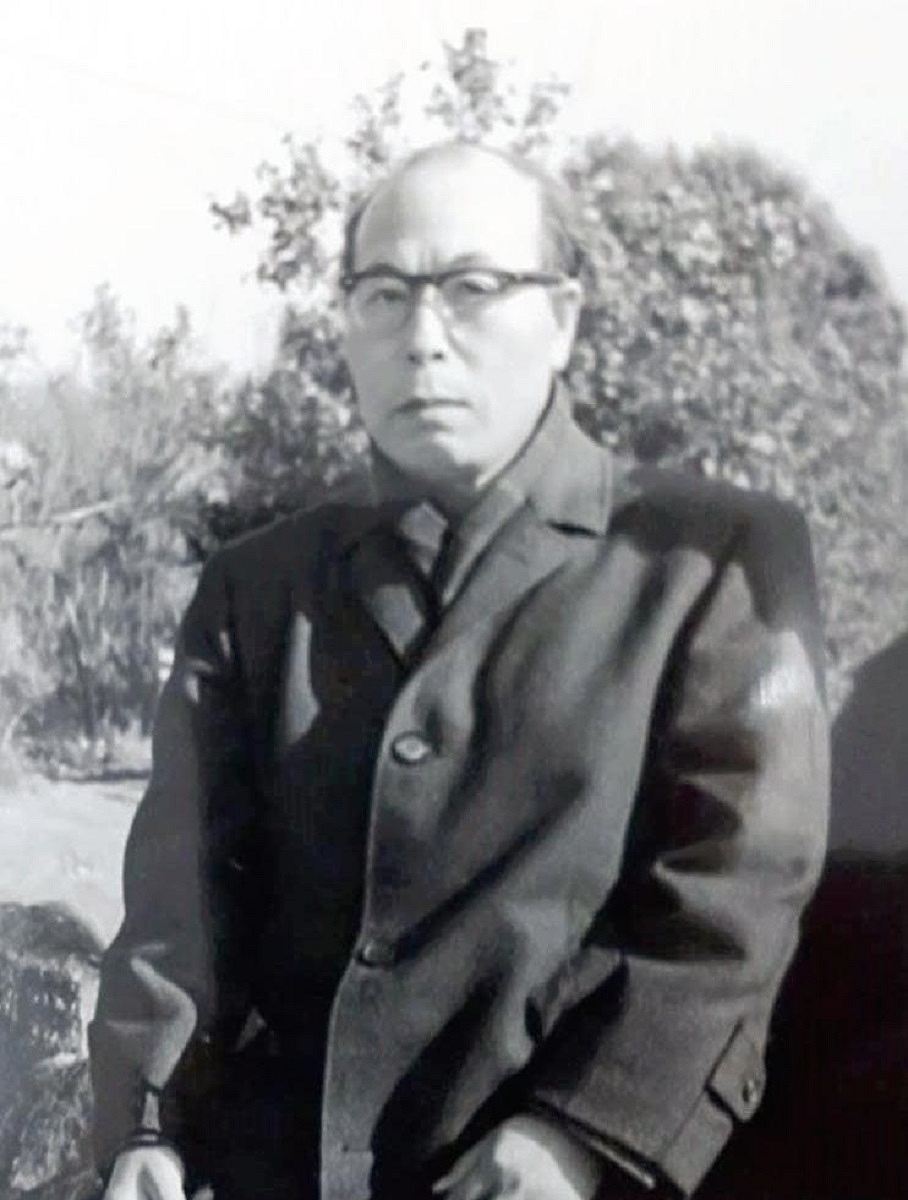 Higashi's original manuscript is believed to have been the first news report on the bombing. The poet's family hopes the publication will help young people both at home and abroad learn more about the devastation wreaked by the explosion.
Higashi joined the military in July 1945 while active as a poet. The Yamaguchi Prefecture native was assigned to the western command's press division, which was based in Fukuoka. On Aug. 9, 1945 — the day of the Nagasaki bombing — Higashi was ordered to visit the city with a photographer and painter to assess the situation. From about 3 a.m. to shortly after 4 p.m., they walked around ground zero in the vicinity of Nagasaki Station and the city center, among other locations.
In his reportage, Higashi described the victims as "looking like things out of this world." He went on to write that their bodies "writhed like roasted fish, stiffening suddenly before dying."
"The dead burnt bodies seem like ghosts trapped in agony," he added.
A journal compiled by the Nagasaki City government described Higashi's writing as "the first news report on the atomic bomb"
In January 2019, Higashi's 81-year-old son, Akinori, found the cloth-wrapped manuscripts on a bookshelf in the family home in Fukuoka when sorting through his father's belongings.
"Words fail me today in the face of this devastation," Higashi wrote in the reportage.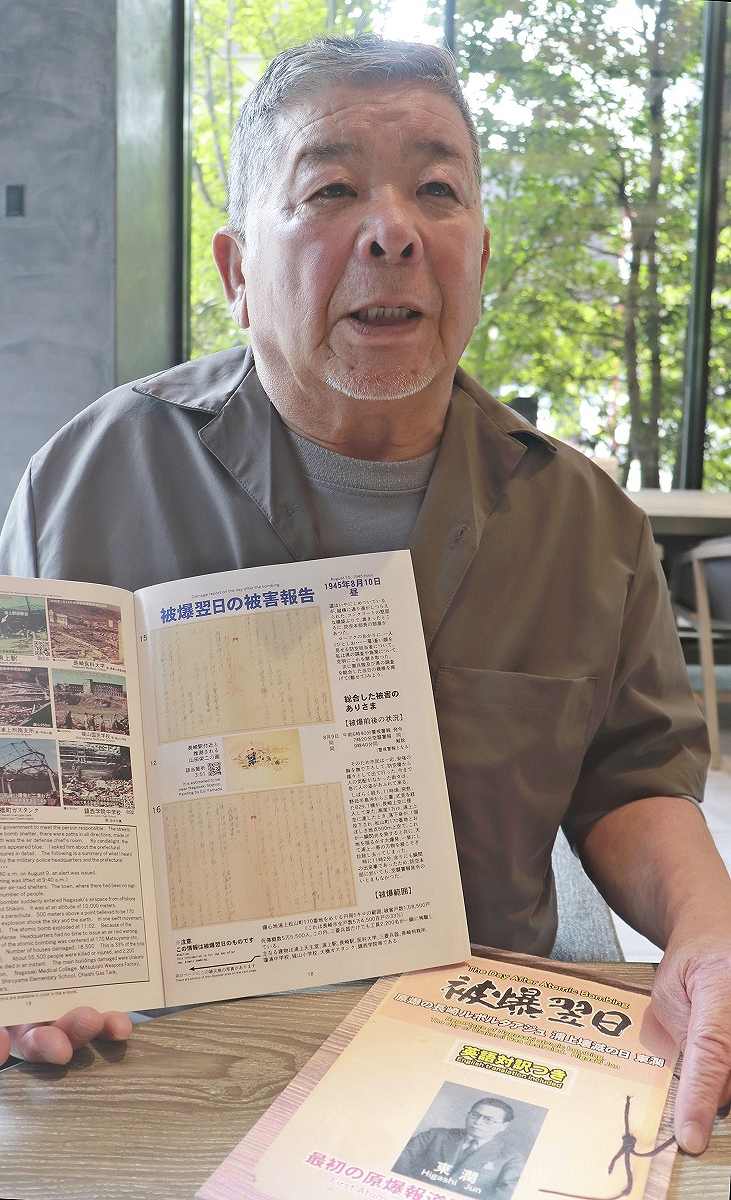 Though he never talked about the atomic bombing at home, Higashi's manuscripts are forthright about his feelings at the time.
Bunko Yoshimura, a 61-year-old freelance TV director from Nagasaki, created the booklet at Akinori's suggestion. "I hope people will come to understand the reality of the atomic bombing through these materials, which records events the day after the explosion from an objective and calm perspective," Yoshimura said.
The 38-page, B5-sized booklet — which is limited to 400 hard copies and costs ¥500, including tax — can be bought at the Nagasaki Atomic Bomb Museum in the city and other locations. An e-book version can also be bought on the Amazon online shopping site.
Add TheJapanNews to your Google News feed.