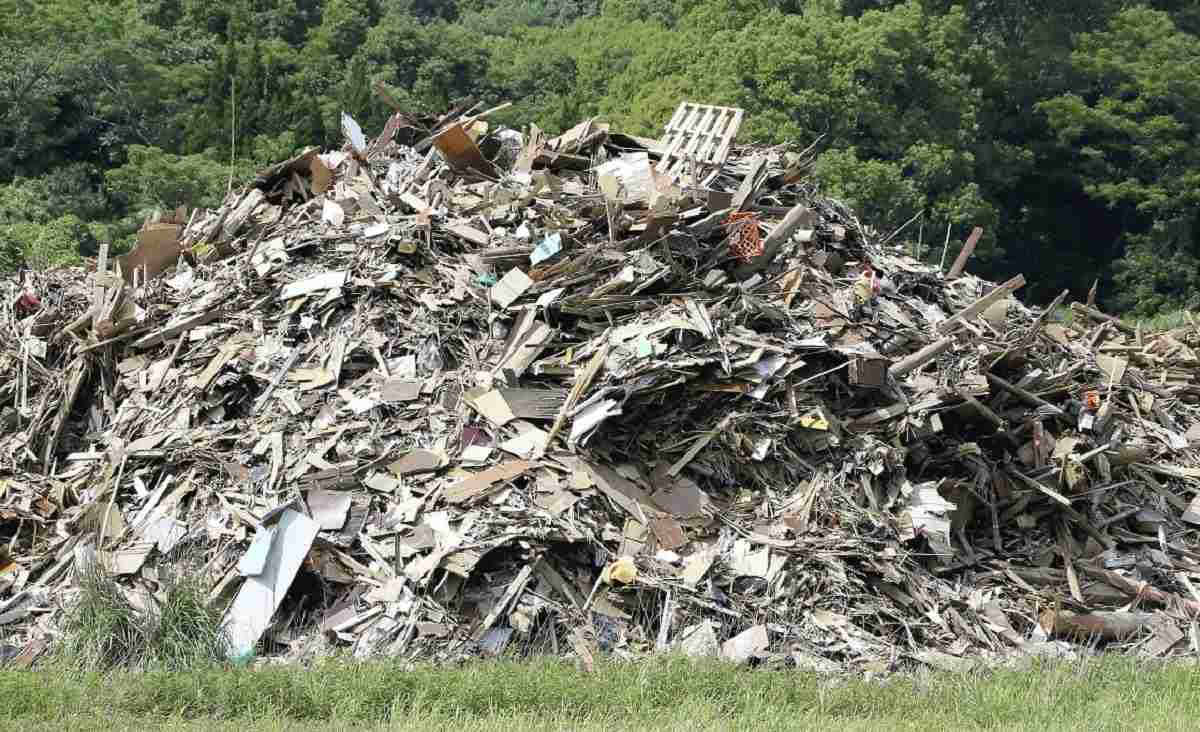 20:00 JST, August 3, 2023
Nearly 80% of 109 major municipal governments, including prefectural capitals and ordinance-designated large cities, have not secured enough temporary storage areas for waste materials such as housing debris and rubble generated from natural disasters, a Yomiuri Shimbun survey found.
Among those municipalities, 22 governments have not secured anyplace whatsoever for this purpose because potential sites could be used to build temporary housing after a major disaster. This could cause a delay in reconstruction work.
Waste generated from disasters is categorized as "municipal waste," which is the same as household garbage, and municipal governments are responsible for disposing of it under the Waste Management Law.
In the wake of the 2011 Great East Japan Earthquake, the Environment Ministry in 2014 compiled guidelines on the management of waste from disasters, requesting municipal governments to select candidate sites for temporary storage of disaster waste. Based on the guidelines, the necessary acreage was calculated depending on the scale of a disaster.
The Yomiuri Shimbun conducted the survey in June and July on the prefectural capitals, ordinance-designated large cities, Tokyo's 23 ward governments and second-tier "core cities" over their situation regarding the selection of potential sites.
Of them, 83 municipalities, including Yokohama, Osaka and Kumamoto, have not secured the necessary acreage for temporary waste storage sites in the case of a largest-scale disaster. Twenty-two municipal governments, including Nagoya and Naha, have not designated any sites.
Regarding the reasons for being unable to secure sites with multiple answers allowed, 57 municipalities, including Saitama and Miyazaki, said that a potential site could be used for other purposes such as building temporary housing. Fifty-one municipalities said they do not have enough local-government-owned land, and 32 said that the routes to the land were insufficient.
"The land owned by municipal governments is insufficient, so there are many cases in which securing space is not progressing," an Environment Ministry official said. "We'd like to consider using land owned by the central and prefectural governments for temporary storage sites."
Add TheJapanNews to your Google News feed.