Flood-hit Akita in Race against Clock to Prepare for Popular Festival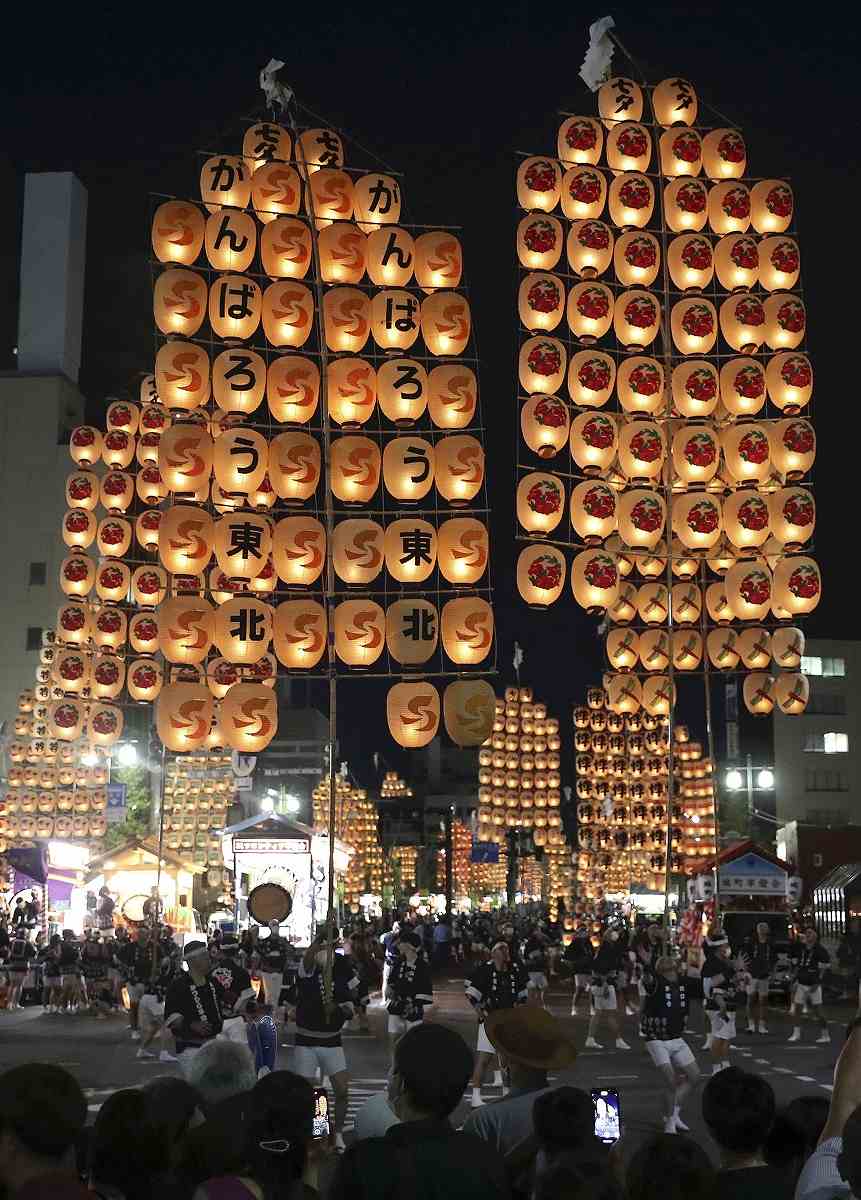 15:10 JST, July 29, 2023
Record rainfall that hit the Tohoku region in the middle of this month is having an effect on preparations for the upcoming Akita Kanto Festival, one of the three major festivals in the region.
One warehouse that stored the lanterns that hang from long poles and other items used in the festival, were flooded, and many roads closed during the deluge remain impassable.
It makes for daunting challenge for all those involved in the festival scheduled to start Aug. 3 in Akita City, but they remain determined to stage the traditional event that has been nationally designated as an important intangible folk cultural property.
The appeal of the festival revolves around the "kanto," the bamboo poles hung with lanterns. Performers display their skills as they balance the shafts, which measure about 12 meters and weigh around 50 kilograms, and on their foreheads, shoulders and even buttocks. About 10,000 lanterns are hung from about 280 poles of varying sizes, lighting up the Akita night sky.
This year, the festival is being held as usual for the first time in four years, and the calls from the crowd that were banned to prevent the spread of the coronavirus are being allowed again.
However, the heavy rain that left an estimated 25,000 households flooded in Akita City is taking its toll on preparations.
Each of the city's neighborhood associations stores its own lanterns and poles, and the warehouse of one suffered severe flooding on July 15. Almost everything was submerged, including about 300 lanterns, around 50 of the cross poles that extend from the central pole, and two taiko drums.
"My mind went blank when I first saw it, " association head Go Isozaki, 50, said of the waist-high water inside of the warehouse, which still smells musty.
The lanterns to be used on the day of the festival are being dried at association members' homes, but there is a possibility that stains will remain. Bamboo that has absorbed water also takes time to dry, and remaining moisture would add to the weight and make it more difficult to balance.
It is unknown whether they will dry sufficiently before the event, but Isozaki remains resolute. "We've been preparing for a year for the festival," he said, "Even if by sheer will, we will make it in time and definitely raise the kanto."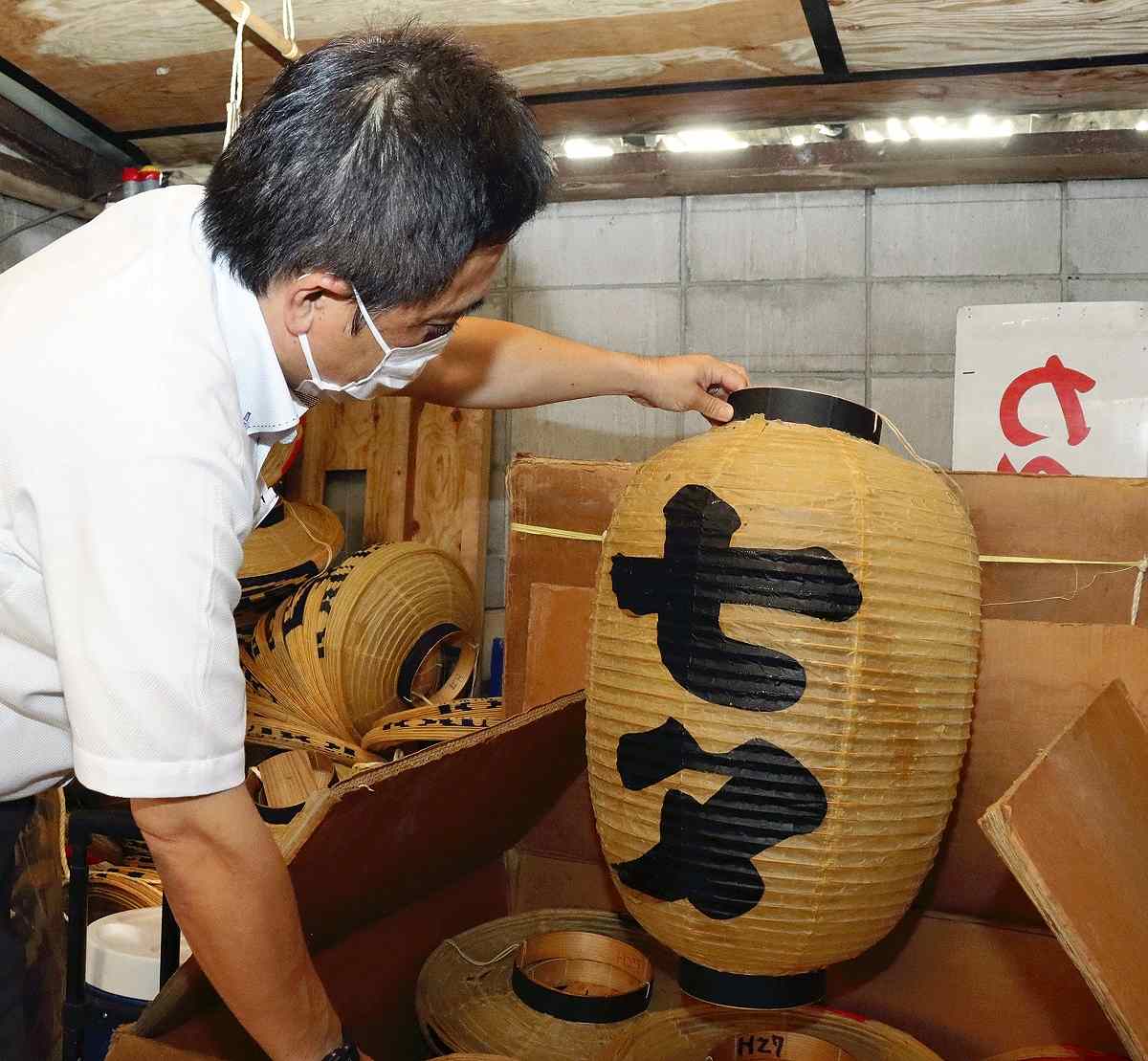 Add TheJapanNews to your Google News feed.