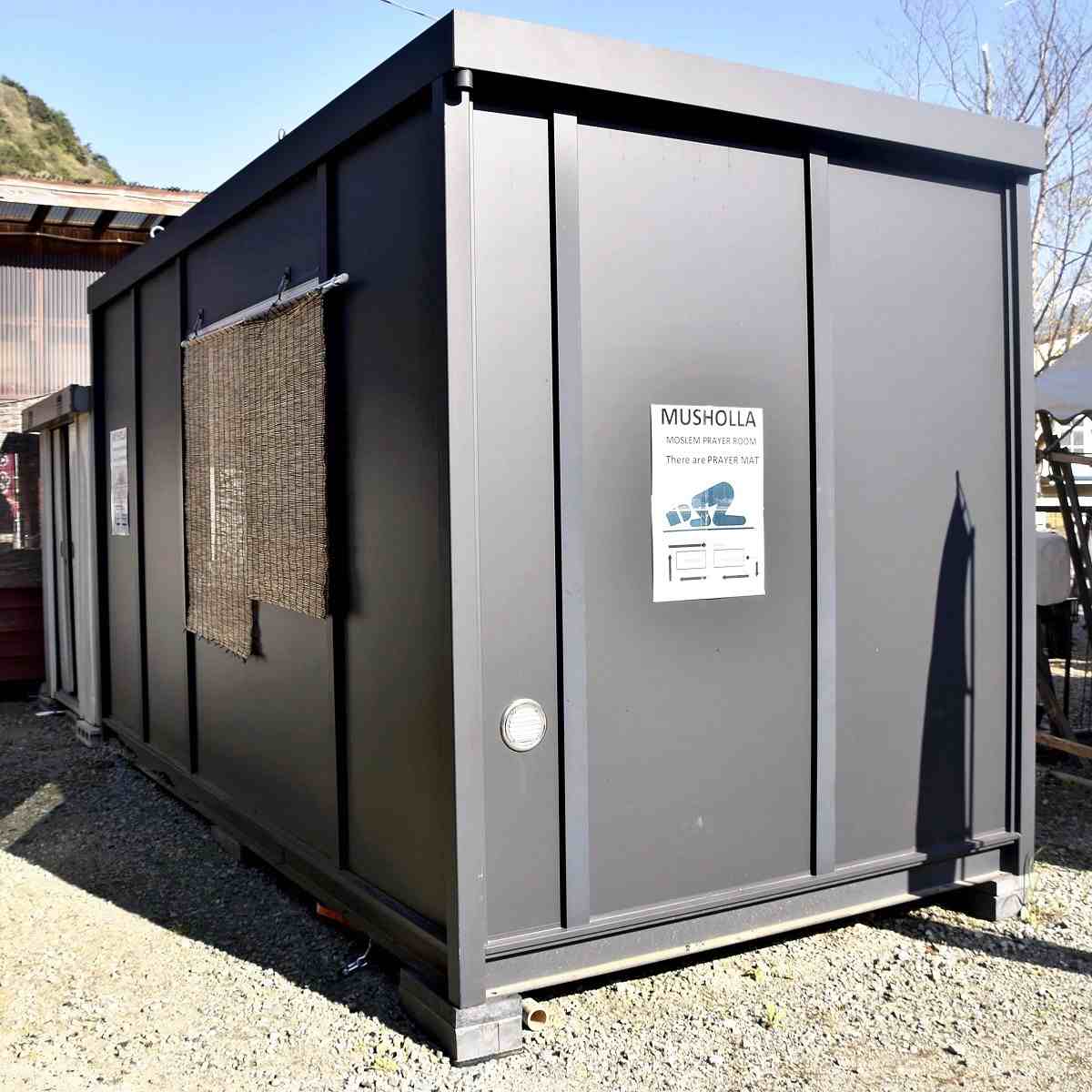 17:26 JST, July 17, 2023
KOFU — Places for prayer have been set up in Fujikawaguchiko, Yamanashi Prefecture, amid an increase in the number of Muslims visiting Mt. Fuji.
In addition to such places, which include a full-fledged prayer facility, a gourmet guide has been created to help visitors find Muslim-friendly eateries.
In late April, foreign tourists were seen entering a 10-meter-square prefabricated hut located behind local eatery Momoya in order to offer prayers.
According to Kazuko Watanabe, the 76-year-old owner of Momoya, the eatery is visited by tourists from the Muslim-majority countries of Indonesia and Malaysia. The hut was set up in 2019 with funding from donations from Muslims who requested such a place. Previously, some Muslim tourists prayed on the ground, she said.
Muslims wash their faces, hands and feet to purify them before praying. In principle, they perform prayers five times a day from before dawn until night in the direction of Mecca, the holy city in Saudi Arabia, with men and women praying separately.
Some people have left carpets and other prayer items for their fellow Muslim visitors, gradually enhancing the facility as a result. Muhammad Hakim, who was visiting from Malaysia with his family, expressed his gratitude and conducted his prayers there, describing it as small but helpful.
The Kagikake Chaya, another eatery near Momoya, also has a single-person prayer space and receives requests for use almost every day. Fujimori Shoten, a food shop located nearby, offers halal meals that take into consideration the precepts of Islam based on advice from tour guides and others.
According to the Yamanashi prefectural government, the number of visitors from Indonesia and Malaysia who stayed in the prefecture totaled 41,000 and 38,000 respectively in 2019 before the COVID-19 pandemic. Both were double the figures in 2013.
"When choosing a place to go, whether it has a space for prayers sometimes becomes a deciding factor," said a tour guide, who took Hakim and his family to the prayer facility.
In November 2020, a full-fledged prayer facility, called Fujikawaguchiko Masjid, was established in the town by the Japan Halal Certification Promotion Organization, an incorporated body that promotes Islamic culture in Japan. The association found it necessary to build a prayer facility near Lake Kawaguchi because of the growing popularity of Mt. Fuji among people in Muslim countries. A total of about 25,000 people have used the facility so far.
"The Muslim population is expected to increase around the world. Demand for places to pray in tourist areas is likely to rise," an official of the association said.
In May this year, the tourism division of the municipal government updated a local gourmet guide with a category added to show whether eateries offer halal meals. The guide is available at such locations as the town hall.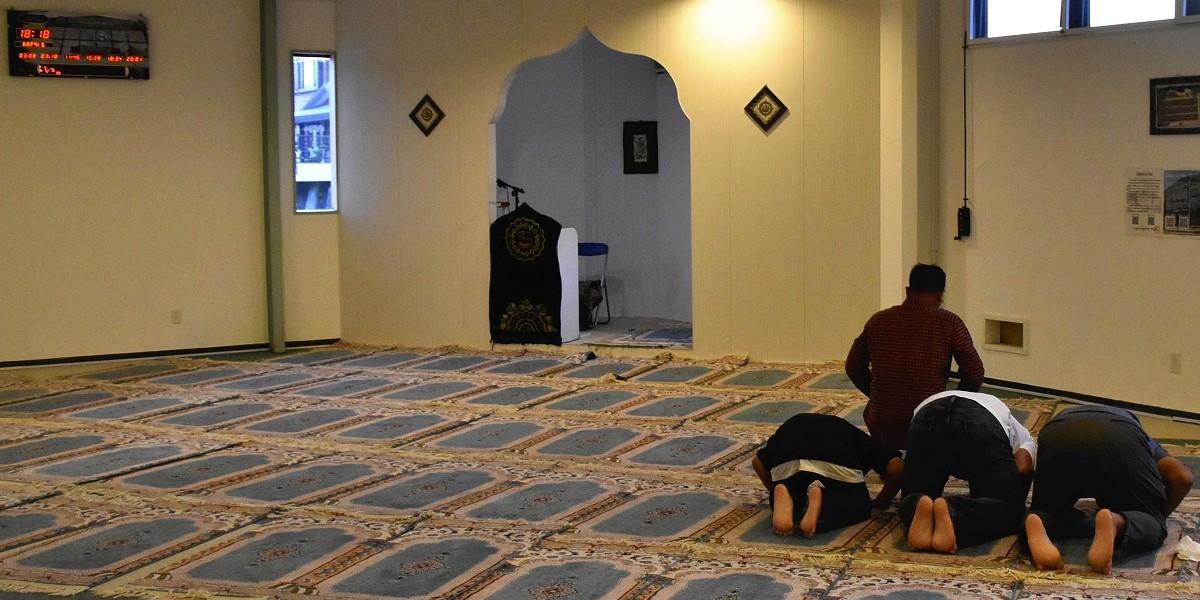 Add TheJapanNews to your Google News feed.