Kishida Meets South Korea, N.Z. Leaders over Release of Fukushima Treated Water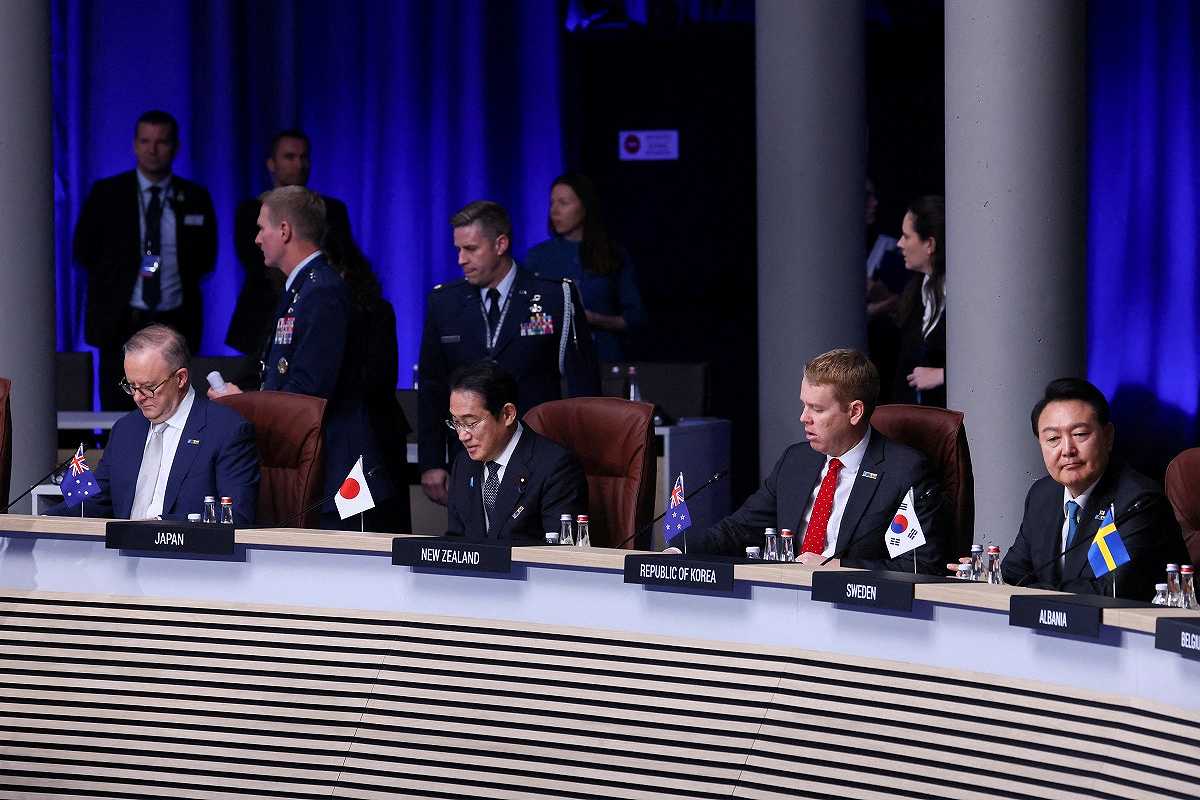 16:06 JST, July 13, 2023
KAUNAS, Lithuania — Prime Minister Fumio Kishida met separately with South Korean President Yoon Suk Yeol and New Zealand Prime Minister Chris Hipkins on the sidelines of a North Atlantic Treaty Organization summit in Vilnius to discuss the planned ocean release of treated water from the Fukushima No. 1 nuclear power plant.
Kishida told Yoon that Japan would take all possible safety precautions and would not discharge any water that could adversely affect the health of the people of Japan and South Korea or the environment.
Speaking to reporters in Kaunas, Lithuania, on Wednesday, Kishida said he also told Yoon that Japan will "promptly disclose monitoring information, and if the concentration of radioactive materials exceeds the upper limit, the release will be suspended immediately."
Yoon reportedly said he would "respect" the conclusion of an International Atomic Energy Agency report that confirmed Japan's plans to release treated water stored at Tokyo Electric Power Company Holdings, Inc.'s plant are consistent with IAEA Safety Standards.
Kishida said plans to release the treated water "around summer" were unchanged but a decision on when to start the release would be made "after ensuring the safety and confirming the status of measures against harmful rumors."
Meanwhile, the New Zealand government has expressed "full confidence in the IAEA's advice," but Japan's planned discharge has raised concerns among some people in the country, which typically adopts an anti-nuclear stance.
Add TheJapanNews to your Google News feed.