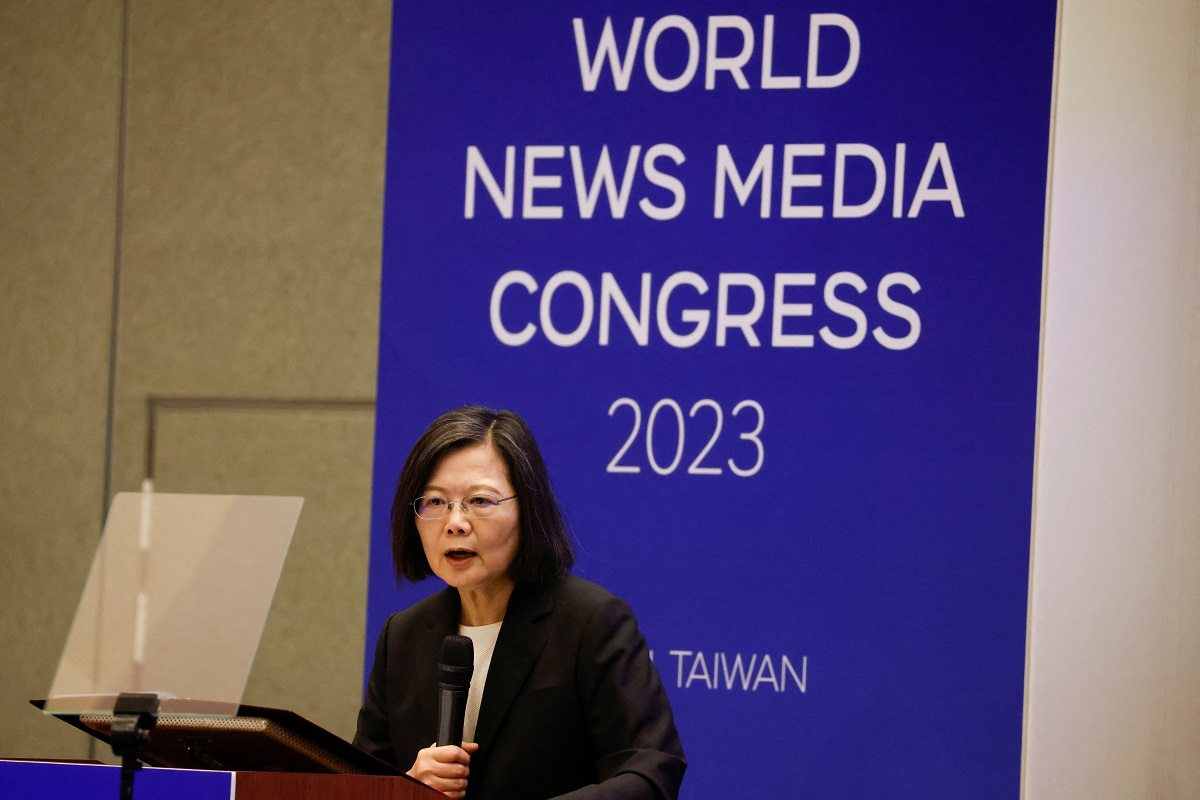 18:20 JST, June 28, 2023
TAIPEI — The 74th World News Media Congress kicked off Wednesday for three days of meetings in Taipei to discuss issues facing the media such as how to respond to fake news.
About 1,000 representatives of media from about 60 countries and regions are participating in the annual conference organized by the World Association of News Publishers (WAN-IFRA).
Taiwan President Tsai Ing-wen said at the opening ceremony, apparently with China in mind, that propaganda has been impacting Taiwan's democracy.
She then spoke about measures Taipei has been implementing to combat fake news.
Earlier in the ceremony, 2021 Nobel Peace Prize winner Maria Ressa stressed the importance of journalism that pursues facts. In today's society where false information spreads in an instant, the Philippine journalist said there can be no truth without facts, and that there can be no trust without truth.
Ressa added that if reality cannot be shared, then democracy cannot be maintained.
Later in a keynote address, Michael Miller, executive chairman of News Corp Australia, spoke about his company's digital initiatives. Using various data to analyze what information users want, a website was created with local news and sporting event coverage.
He said that this new effort has helped gain many customers, while stressing that offering better information and presenting proposals have also improved Australia.
On Friday, Yomiuri Shimbun Managing Editor Riichiro Maeki will give a presentation on the necessity of a technology called Originator Profile, the goal of which is to reveal the source or originator of online information.
In December last year, the Originator Profile Collaborative Innovation Partnership was established by The Yomiuri Shimbun and others to test the OP technology, with the aim of putting it into practical use soon.
Add TheJapanNews to your Google News feed.