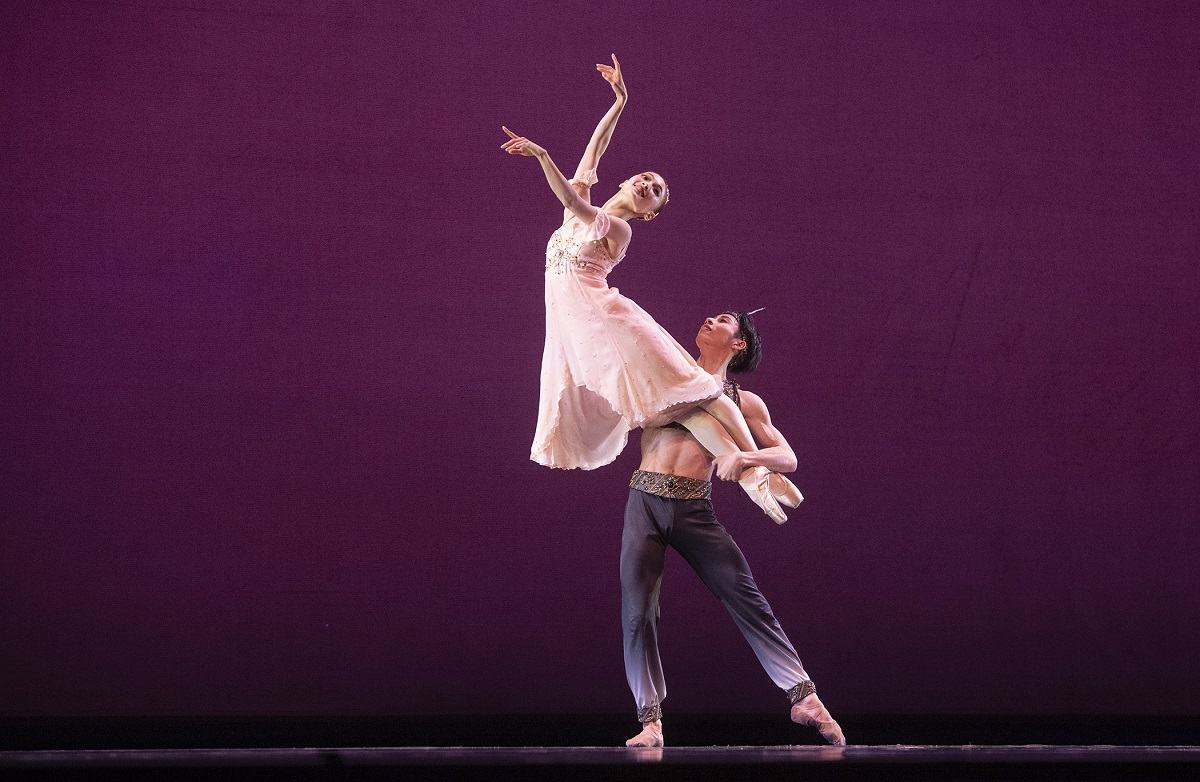 16:28 JST, June 25, 2023
Two Japanese dancers won gold medals at the USA International Ballet Competition in Jackson, Miss., on Friday.
Ryo Sasaki, 24, from Higashiosaka, Osaka Prefecture, and Sayako Toku, 21, from Kobe performed as a pair in the event, which is commonly known as the Jackson international ballet competition. They took the top prize in the senior men and women's divisions.
These are the first gold medals for Japan in the contest since 2014, when Shiori Kase won the senior women's division. Sasaki's father, Dai Sasaki, won gold in the competition in 1994.
In the finals, the two performed a piece that required a high level of technical skill. Sasaki is 1.73 meters tall and Toku 1.57 meters, making them smaller in stature than typical Western dancers.
However, "I tried to perform with a strong heart so that I could show off my strengths," Sasaki said. The audience responded enthusiastically to their lively dancing and dynamic leaps.
Toku said he was "startled" after they both won gold. "I'm glad I worked so hard."
Sasaki said: "I wanted to see if I've been doing the right thing as a dancer in Japan and abroad. I'm happy with the results."
A member of the Michiko Sasaki Ballet Studio in Higashi-Osaka, Sasaki studied at ballet schools in Sweden and elsewhere, and has performed with ballet companies in Poland and other countries.
Toku has been studying ballet under Kaoru Jinushi, who has trained world-renowned dancers since 2012. Toku is a member of the Jinushi Kaoru Ballet Company in Suita, Osaka Prefecture.
The Jackson competition is considered one of the most important ballet contests in the world, alongside international competitions held in Moscow and Varna, Bulgaria. It is held once every four years.
Add TheJapanNews to your Google News feed.