Ryuichi Sakamoto's Autobiography to Include Diary Entries from Last 2 Years of his Life
15:43 JST, June 19, 2023
A new autobiography of Ryuichi Sakamoto, who died in March at the age of 71, will include entries from the diary that he kept sporadically over the last two years or so of his life.
"Boku wa Ato Nankai Mangetsu o Mirudaro" ("How many more times will I watch the full moon rise?") will be released by Shinchosha on Wednesday. Sakamoto wrote about his thoughts on life and death, as well as music, in the approximately 30 entries in the diary, which were either handwritten or saved on his personal computer and smartphone.
The musician's family printed out the entries and gave them to editor Masafumi Suzuki, 74, who interviewed Sakamoto for the autobiography. The first entry was written on Jan. 31, 2021, shortly after Sakamoto underwent an operation for rectal cancer. The last was on March 26 this year, two days before his death.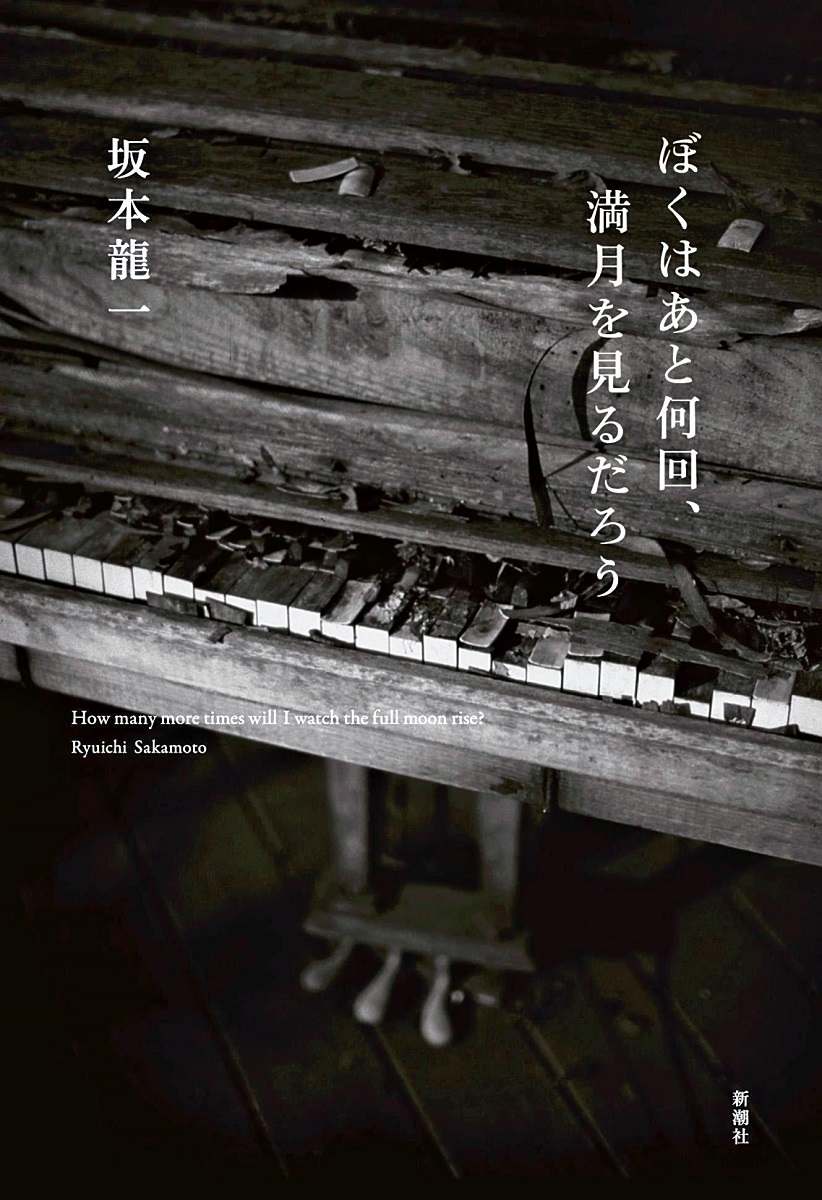 In the diary entry on May 12, 2021, Sakamoto wrote: "In the old days, when someone was born, people around them would laugh. And when someone died, people around them would cry. In the future, life and existence will viewed even more lightly. Life will become even more an object for manipulation. To die without seeing the world in such a state is something to be happy about."
Yukihiro Takahashi, one of Sakamoto's fellow members of the Yellow Magic Orchestra, died at 70 on Jan. 11 this year. About a month later, Sakamoto wrote in the diary: "Watched Yukihiro on NHK on video. / Heck, 'Rydeen' sounds like sad music!"
The diary entries take various forms. Some are just a series of separate words, while other entries have multiple sentences. In addition to subjects like life and death and how he felt listening to Mozart, the diary also contains many elements typical of a musician, such as likening the movements of clouds to music.
The afterword of the autobiography contains a detailed description of Sakamoto's final days, which Suzuki heard from his family.
Sakamoto developed pneumonia in January this year, and he started regularly using an oxygen tube in February. On March 19, he was taken to the hospital with breathing difficulties, and on March 25, he started receiving palliative care at his own request.
Sakamoto shook hands with his doctors and thanked them. He passed away at 4:32 a.m. on March 28.
"I'd like to leave [the diary] to readers' interpretations," Suzuki said of the diary.
Add TheJapanNews to your Google News feed.