NHK Executives' Disregard for Rules Led to Violation of Streaming Regulations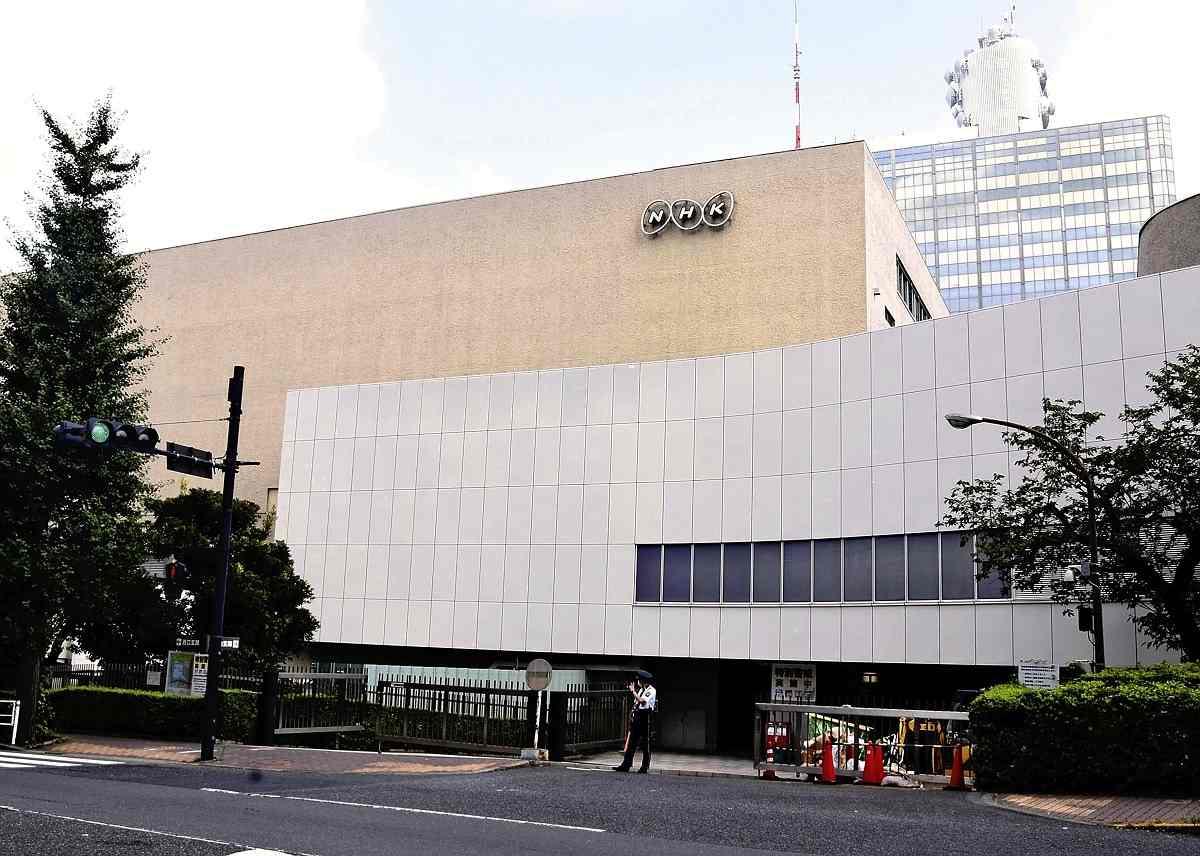 17:49 JST, May 31, 2023
NHK executives' disregard for the rules during the tenure of then President Terunobu Maeda led the public broadcaster to break relevant regulations when it included capital spending for its online streaming business in its fiscal 2023 budget.
The executives involved did not discuss the regulations but only passed around a letter seeking internal approval of the spending. The expansion of NHK's internet business is under scrutiny, and the governance of the public broadcaster, which is funded by viewers' subscription fees, has been called into question.
Established fact
"NHK Plus is going to distribute satellite programs," an executive board member said at an in-house meeting in autumn, as if it were an established fact.
The meeting was held before the letter regarding the streaming of satellite programs was circulated among the board members. The members were told to keep quiet about the matter, but the streaming of satellite programs was already being discussed internally around that time.
The Broadcasting Law stipulates that NHK's primary operation is broadcasting, because the bulk of its financial resources come from TV owners who are required to sign a contract with NHK and pay viewing fees. For this reason, offering programs online is considered an optional service that only complements its main operations.
The budget for NHK's internet business is up to ¥20 billion a year, and the relevant regulations approved by the internal affairs and communications minister stipulate that NHK "shall continually check whether a service to be implemented is truly necessary and effective, as well as appropriate to be financed by revenue from viewing fees."
The regulations also require the broadcaster to "make an effort to exercise restraint in spending."
In the fiscal 2023 budget, ¥19.7 billion was allocated to internet business out of ¥624 billion in subscription fee income. This allocation will be spent on NHK Plus, a free online service for broadcasting subscribers.
NHK wants to expand its streaming business, which is not easy to do. With ample subscription revenues that already far exceed those of commercial broadcasters, NHK would put pressure on the private sector if it were to expand the content of its online service without restraint.
Satellite programs are not included in the regulations as content that NHK can stream online. To stream such content, NHK must get approval through the submission of a report by an advisory body to the internal affairs and communications minister about changes to the regulations.
The regulations are a key principle of NHK's internet business, and "it is only natural that executives should know about them," according to a senior executive.
However, some executives including then Executive Vice President Satoru Masagaki earmarked about ¥900 million in the fiscal 2023 budget based solely on the internal letter, without any discussion of possible rule violations nor any board meetings held.
NHK's Board of Governors failed to detect this, and the budget was submitted to the Diet and approved. The board bears a heavy responsibility as well.
Lax awareness
An NHK executive board member pointed to the laxity of the approval process, saying: "This is a matter that must be discussed carefully with the communications ministry. However, some board members who approved the request seem to have believed that approval was necessary to start streaming but not for preparatory spending."
More than a few employees of NHK were said to have been concerned about the executives' judgment.
Ultimately, it is believed that the ¥900 million in the budget was not illegal, as the purpose of its use was changed to advertising a new satellite channel to be launched in December. However, Board of Governors Chairman Shunzo Morishita told reporters Tuesday that his board had "not been informed at all."
Hiroyoshi Sunakawa, a professor of media studies at Rikkyo University, said executive board members created the plan on their own, differing from the normal process.
"People, including those who made the decision, would normally think, 'We're talking about something that isn't currently allowed, aren't we?'" Sunakawa said.
"They're secretly proceeding with something that doesn't need to be kept secret, and then change the purpose [of the money] and make things up once it becomes a problem. NHK ended up being unable to distribute satellite programs that they wanted to."
Add TheJapanNews to your Google News feed.