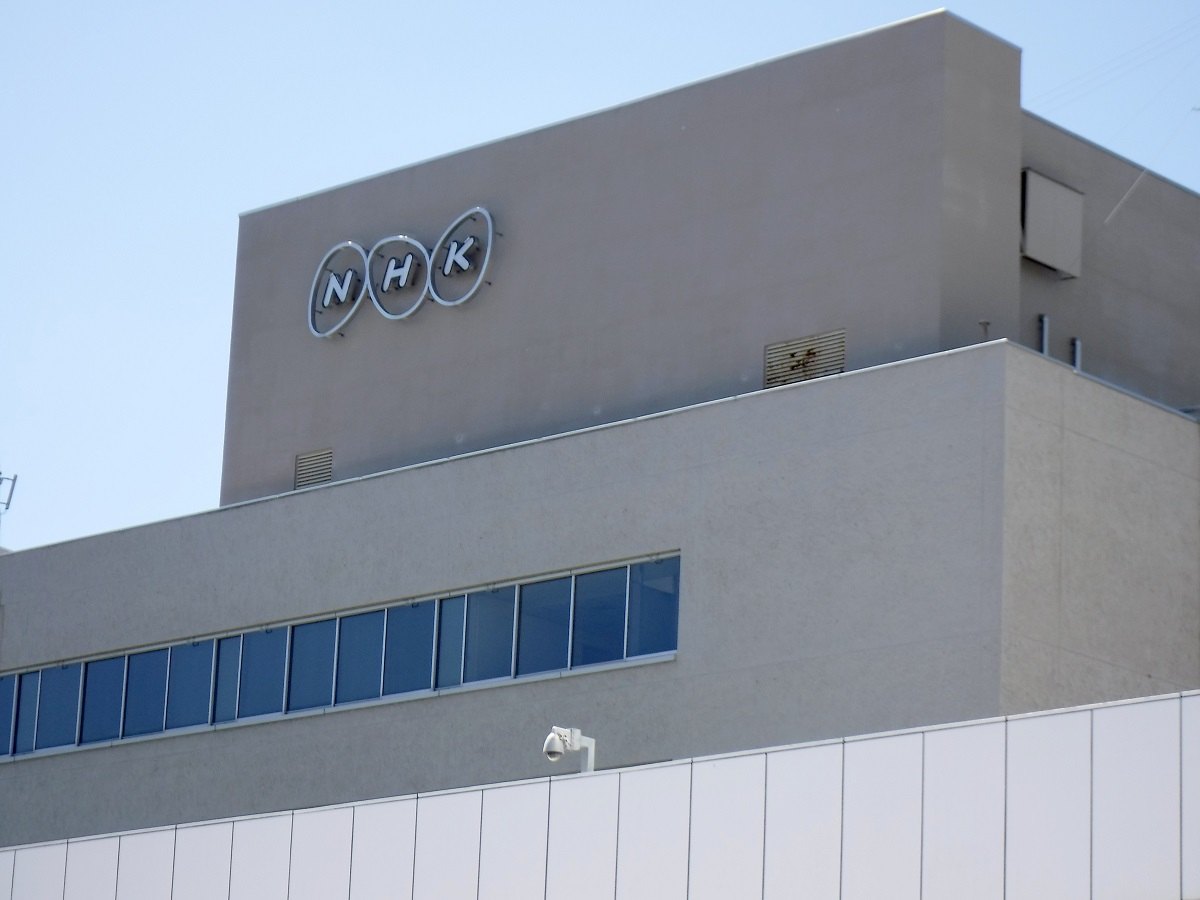 20:00 JST, May 30, 2023
NHK earmarked about ¥900 million in its fiscal 2023 budget to add satellite TV programs to its online distribution service, in violation of regulations on the programs that can be provided online.
The situation came to light after the budget had been passed by the Diet, and its approval was ultimately rescinded. NHK plans to establish an external panel to examine the matter.
"We will thoroughly implement measures to prevent a recurrence and reconfirm our organizational governance with regard to the decision-making process and other matters," NHK said in a statement issued Tuesday.
According to the Broadcasting Law, NHK's primary operation is broadcasting. TV owners are required to sign a contract with NHK, and the receiving fees paid by these owners constitute the bulk of the broadcaster's financial resources.
Offering programs online is therefore considered an optional service that only complements its main operations.
The Internal Affairs and Communications Ministry approves the regulations that stipulate the airwaves from which NHK is allowed to provide programs online. Satellite channels are not included in these airwaves.
NHK Plus is a free online service for subscribers, providing simultaneous and catch-up distribution of programs from NHK's General TV and Educational TV channels.
To distribute satellite channels' programs, NHK needs to get approval from an advisory body to the internal affairs and communications minister about changes to the regulations.
However, in December last year, when Terunobu Maeda was serving as NHK president, a proposal to purchase equipment emerged, based on a plan to start simultaneous distribution of satellite programs on NHK Plus from April 2024, according to sources.
The letter requesting approval of the proposal was circulated among some board members, and it was passed without any discussion regarding a possible change to the regulations, the sources said.
As a result, about ¥900 million for equipment was included in the fiscal 2023 budget, which was approved by the Diet in March.
Incumbent NHK President Nobuo Inaba and others later became aware of the problem and interviewed then-board members who had finalized the circulated request. The proposal to distribute satellite programs, which was in violation of the regulations, was withdrawn.
However, the regulations state that future programs scheduled for broadcast that require publicity can be distributed online. Part of the money included in the budget will be used to publicize an envisaged satellite channel that will be launched in December.
NHK reported the circumstances to its management committee on May 16 and also explained the case to the ministry.
Minister says process problematic
Internal Affairs and Communications Minister Takeaki Matsumoto on Tuesday indicated there was a problem with NHK's approval process that involved a circulated request among its board members.
"NHK should operate in accordance with the Broadcasting Law," Matsumoto said at a press conference after a Cabinet meeting.
According to the ministry, it received a report from NHK on Monday in which the broadcaster said there was a problem regarding a circulated request in the past, and it therefore had to correct it.
"I heard no expenditures were made that would violate the law and that corrective measures were taken," said Matsumoto. "There is no concern about illegalities."
NHK's budget must be approved by the Diet under the law, and the broadcaster generally submits to the minister in January each year its income and expenditure budget and business plan for the next fiscal year.
Matsumoto said that he had again checked the budget submitted and explained by NHK in January. "I was not aware of any statements that would violate the law," said the minister.
Add TheJapanNews to your Google News feed.