GSDF Helicopter Crash: With Recovery of Wreckage Completed, Probe to Begin Soon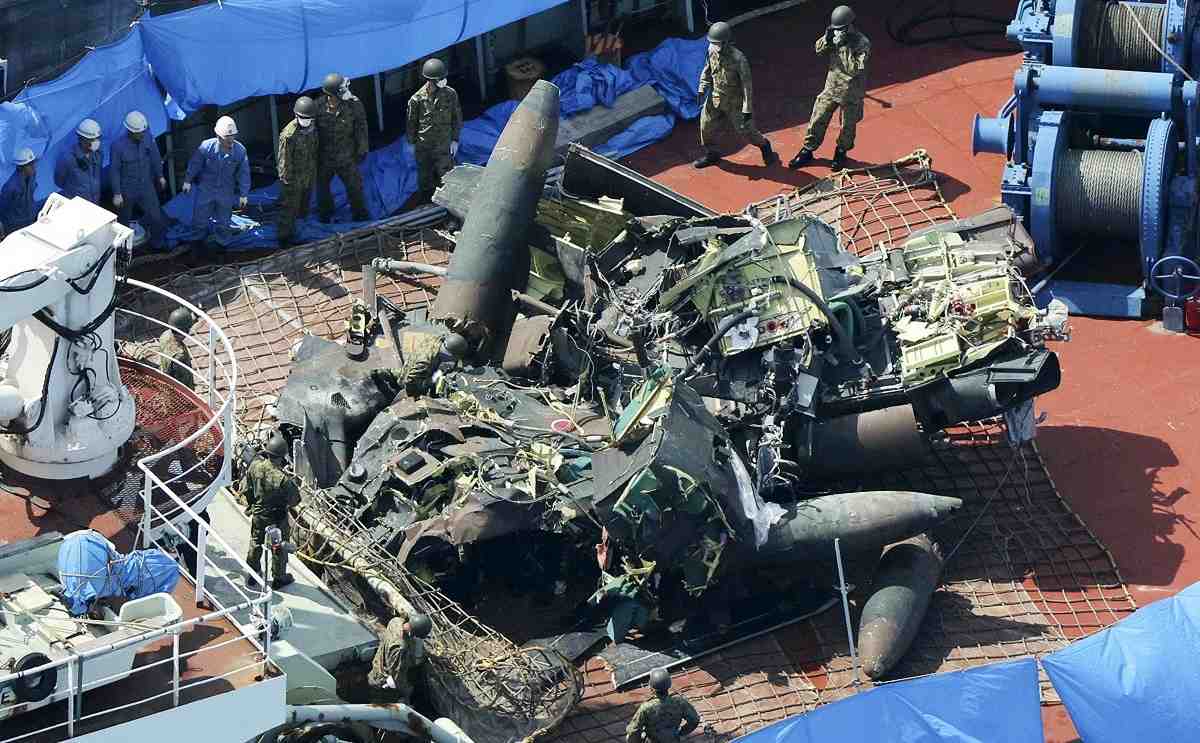 16:05 JST, May 6, 2023
With the recovery of the main body of the Ground Self-Defense Force's helicopter that crashed off Miyako Island in Okinawa Prefecture a month ago, a full-scale investigation will be launched to determine the cause once it arrives at a GSDF facility in Kumamoto Prefecture.
According to a senior Defense Ministry official, the wreckage of the UH-60JA multipurpose helicopter will be unloaded at Yatsushiro Port in Kumamoto Prefecture as early as Sunday.
It will then be transported by road to the GSDF's Vice-Camp Takayubaru in Mashiki in the prefecture, where the helicopter's unit is based.
The helicopter disappeared from radar on April 6 with 10 personnel aboard. No survivors have been found. The main components of the aircraft, including the cockpit, fuselage and tail, were recovered from the seabed by a salvage company at a depth of 106 meters.
A flight recorder was also recovered. The recorder, which logs flight attitude, altitude and other factors, also has an in-flight voice recording function.
The latter could be helpful in determining the cause if it captured the pilot's conversations and other audio recordings immediately prior to the helicopter's disappearance.
"By arranging the recovered parts as if putting them back together and then examining them in detail, the strength and location of the forces on the fuselage can be determined," said retired Lt. Gen. Noboru Yamaguchi, who served as a GSDF helicopter pilot.
"Combined with analysis of the flight recorder, the cause of the accident has to be found."
Add TheJapanNews to your Google News feed.