Chinese Ambassador to Japan Says Tokyo-Beijing Relationship at Crucial Crossroads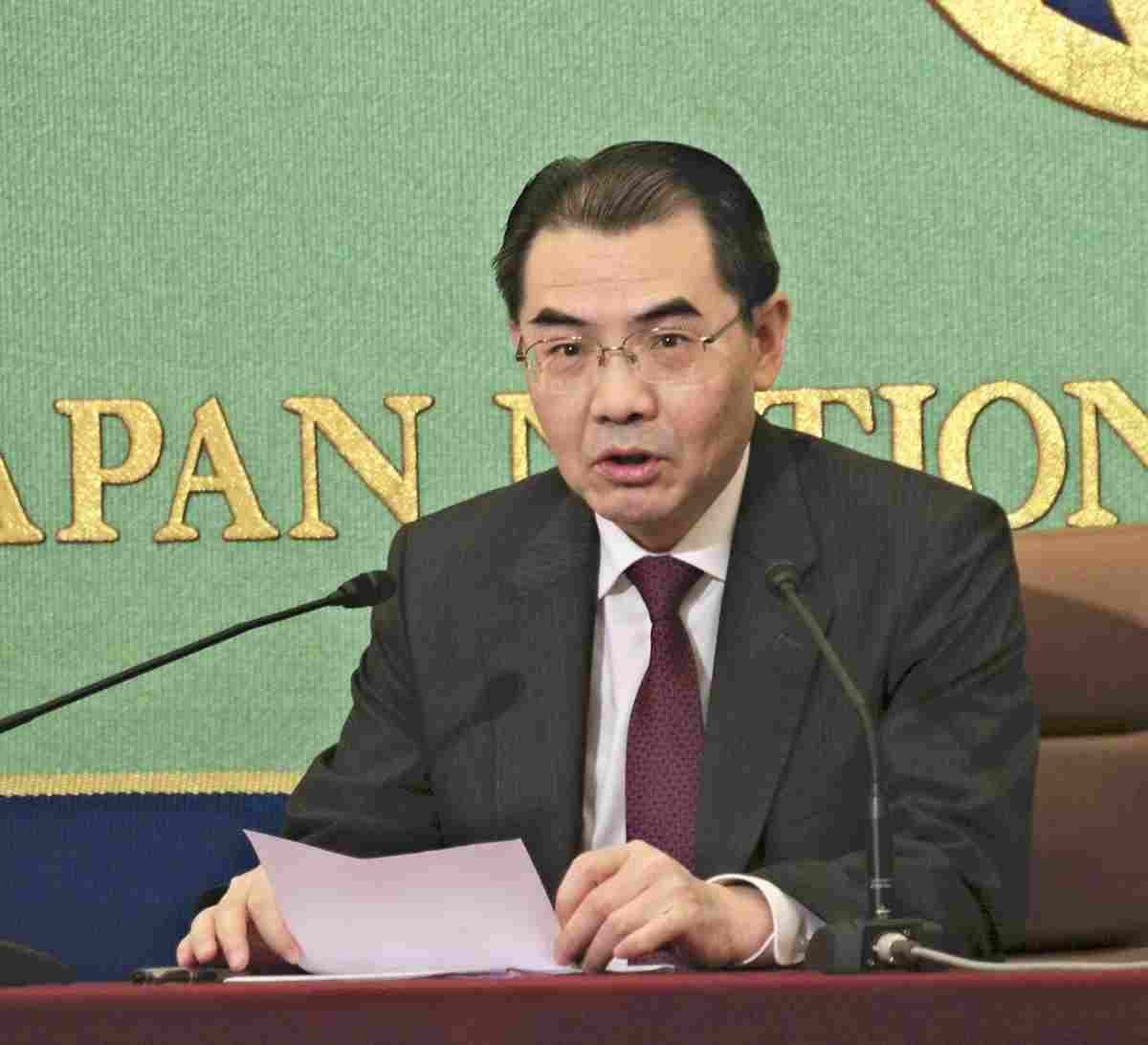 13:41 JST, April 29, 2023
Chinese Ambassador to Japan Wu Jianghao said Friday that the Tokyo-Beijing relationship "is at a crucial crossroads."
Wu was speaking at the Japan National Press Club in Tokyo during his first press conference since assuming the post in March.
Criticizing the view that a military contingency in Taiwan would become a contingency for Japan, too, Wu said, "This [view] connects China's internal affairs with Japan's security issues." He strongly warned against adopting such a view saying, "Members of the Japanese public will be guided into flames."
When Wu first came to Japan to take up his post, he told reporters he was keen to improve Japan-China ties. But during Friday's press conference he took a remarkably hardline stance.
Recognizing that the United States is the largest factor affecting Japan-China relations, he said "the future of Japan's semiconductor industry would be lost," if the Japanese government were to join the U.S.-led decoupling from China over semiconductors and other issues.
"China has never regarded Japan as a rival and doesn't intend to treat it as an enemy," Wu said, before urging Japan to take a similar stance.
Though economic exchanges between Japan and China continue to stagnate, Wu expressed hope that the 45th anniversary of the signing of the Treaty of Peace and Friendship between Japan and China should coincide with the resumption of human traffic between the two countries and the deepening of friendly exchanges."
Add TheJapanNews to your Google News feed.