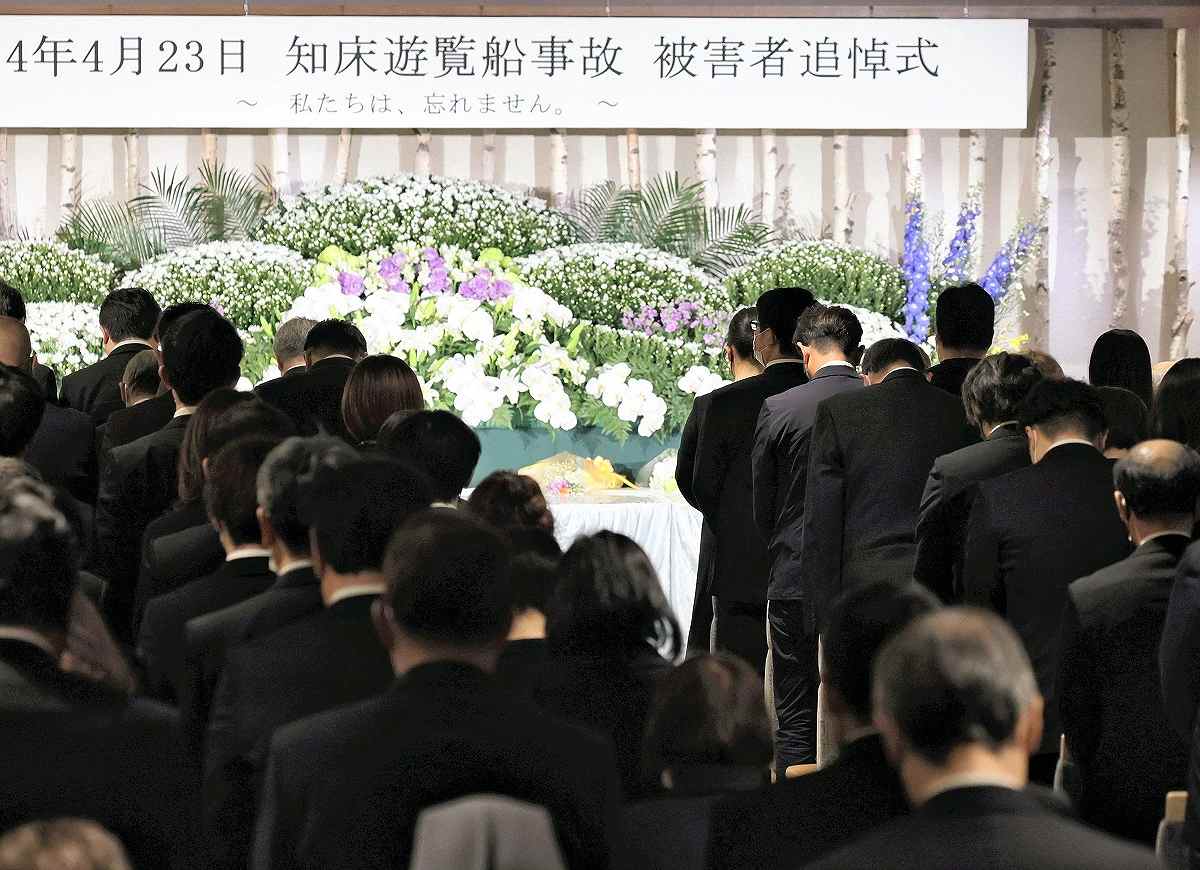 19:53 JST, April 23, 2023
SHARI, Hokkaido (Jiji Press) — A memorial service was held in Shari in Hokkaido Prefecture on Sunday to remember the victims of the sinking of a tour boat off the Shiretoko Peninsula in the prefecture a year ago.
Participants observed a moment of silence for the repose of the victims' souls and prayed for the early discovery of those still missing.
The Kazu I tour boat, which was operated by Shari-based Shiretoko Yuransen, sank on April 23, 2022, leaving 20 of the 26 passengers and crew members dead and the six others missing.
A total of 133 people, including about 80 bereaved family members, attended the memorial service, which was hosted by the town of Shari. Transport minister Tetsuo Saito, Japan Coast Guard Commandant Shohei Ishii and Shari town officials were also among the participants.
In an address at the ceremony, Shari Mayor Takashi Baba said there was a bereaved family member who said that the person's loved one did not die for nothing and that that the loss of life is believed to have formed the basis for protecting many lives in the future.
"Our mission is to learn from the accident and continue taking actions so that Shiretoko will be a place where people can visit without worry," Baba said. "We'll never forget [the accident]."
Saito said, "We seriously take to heart the fact that we could not prevent the accident from occurring despite having conducted audits and inspections." The transport minister then pledged to take preventive steps with strong determination never to cause such a tragic accident again.
Seiichi Katsurada, the 59-year-old president of Shiretoko Yuransen, was not invited to the ceremony and did not show up at the venue.
Add TheJapanNews to your Google News feed.