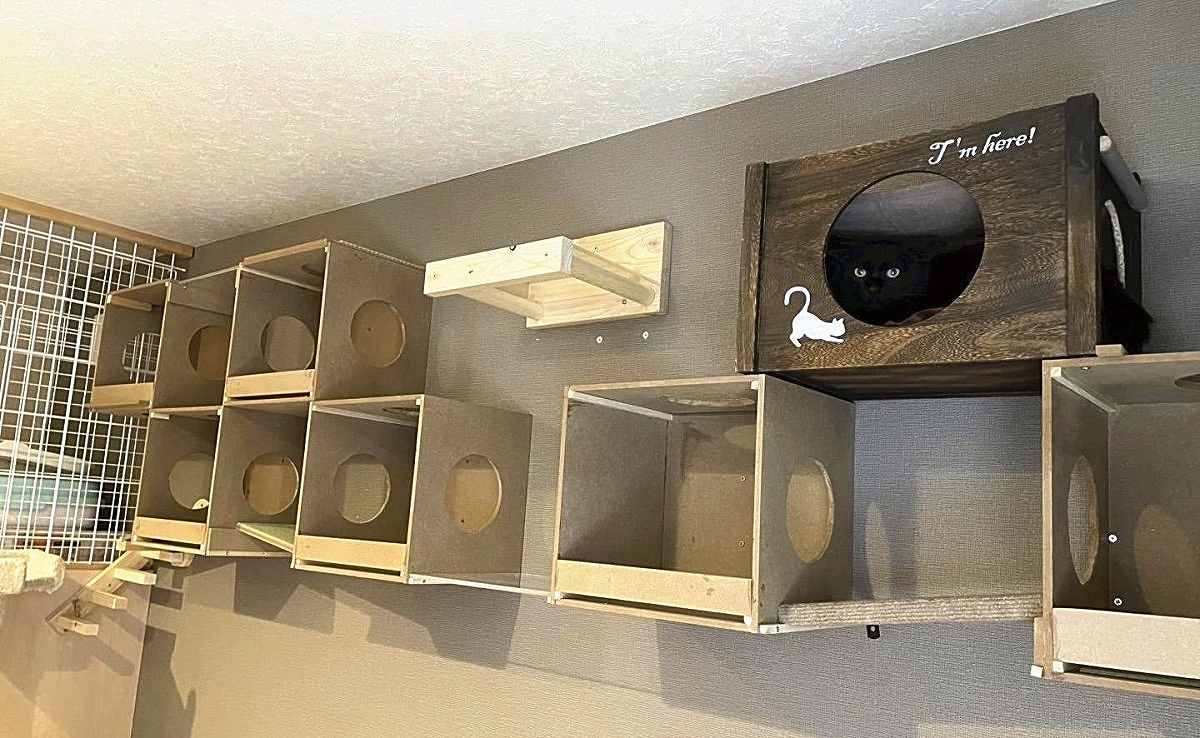 15:12 JST, April 22, 2023
While acrylic boards have been used as an infection prevention measure, there are concerns that they might be just discarded after COVID-19 is reclassified as Category V under the Infectious Diseases Law in May. However, more people are trying to turn used acrylic boards into something new.
At the end of March, the government presented its new guidelines for COVID-19 control measures, which are set to go into effect on May 8. The government said it would leave it up to each business operator to decide whether or not to keep acrylic boards and that it would not uniformly require them to take the same measures.
Keisuke Inagaki, owner-chef of a restaurant in Zama, Kanagawa Prefecture, made a walkway for cats in March using surplus acrylic boards and lumber. He likes DIY activities and made the walkway over several days in his spare time. Then he installed it in a room for kittens at an animal welfare organization, which is adjacent to his restaurant.
"Since the material is transparent, people can see the paw pads and stomachs of the kittens," Inagaki said. "I thought throwing away the surplus materials would be a waste, so I'm glad I could reuse them."
Tokyo-based acrylic shop Hazaiya, which processes and sells acrylic boards, will launch a service to turn its boards into art at the end of April. The shop will print photos of pets or other images — brought in by customers — onto acrylic boards, each measuring 50 centimeters by 60 centimeters.
Hazaiya began selling acrylic boards in March 2020 when the coronavirus began spreading, but sales have now dropped to one-hundredth of what they were at their peak.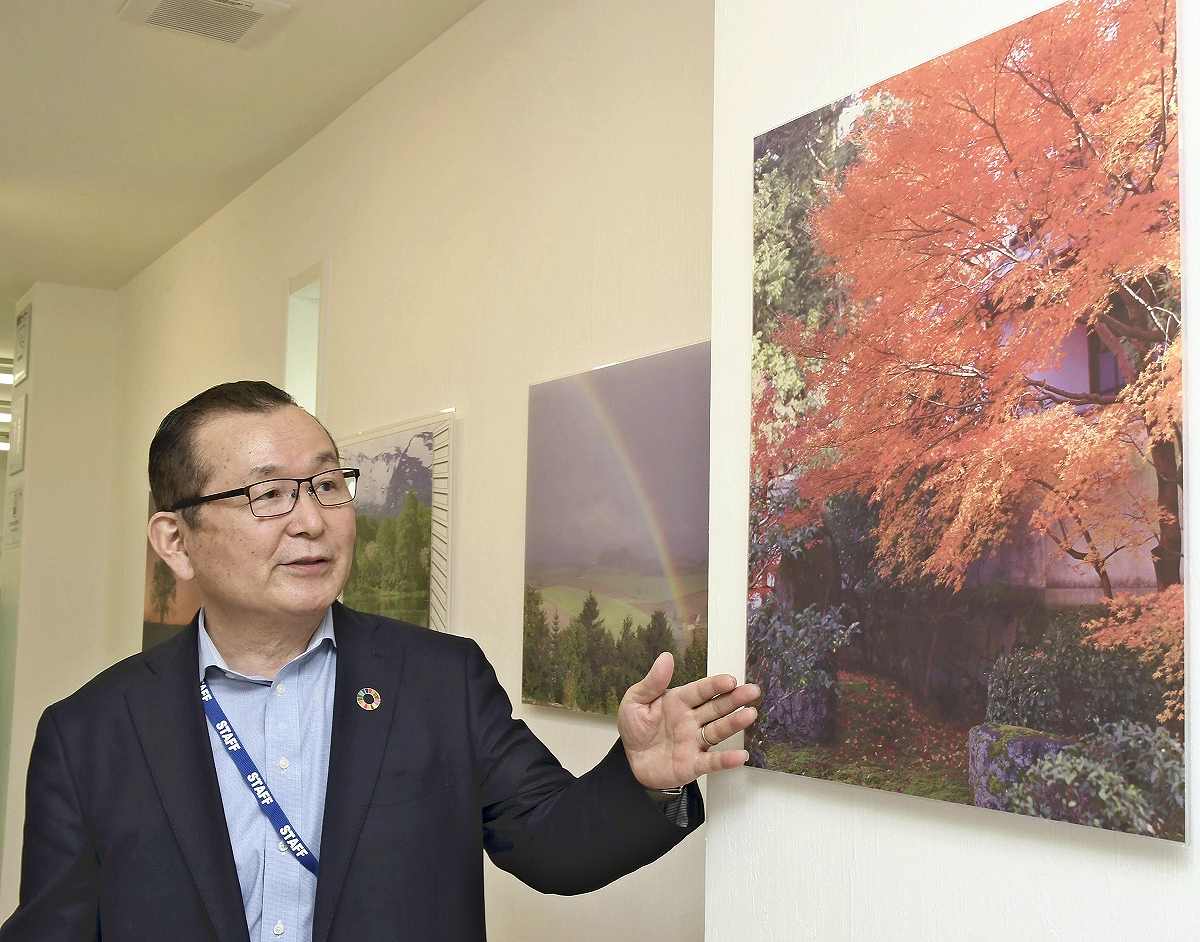 Haruo Sugawara, who runs the shop, said, "I would like to turn the acrylic boards into something valuable rather than just wasting them because I think that is the responsibility of someone who sold them in large quantities."
For the time being, the shop plans to mainly collect acrylic boards it has sold.
Last year, the Council for Acrylic Goods Recycling Project was founded for the purpose of promoting acrylic resin product recycling. The council consists of nine companies, including the Tokyo-based Mitsui Chemical Group Corp., and held its first event to collect acrylic boards and other products in Tokyo at the end of March.
According to the council, it has received inquiries regarding the disposal of large quantities of acrylic boards from companies and other entities.
"Some people say they do not know how to recycle acrylic boards," Yoshiya Kurachi of Mitsui Chemical Group said. "There are technologies to turn them into new products, so we would like to work with companies and others to establish a system to collect used acrylic boards."
Add TheJapanNews to your Google News feed.