Hibakusha, Researchers Express Hope for Abolition of N-weapons, Expectations for Upcoming Hiroshima Summit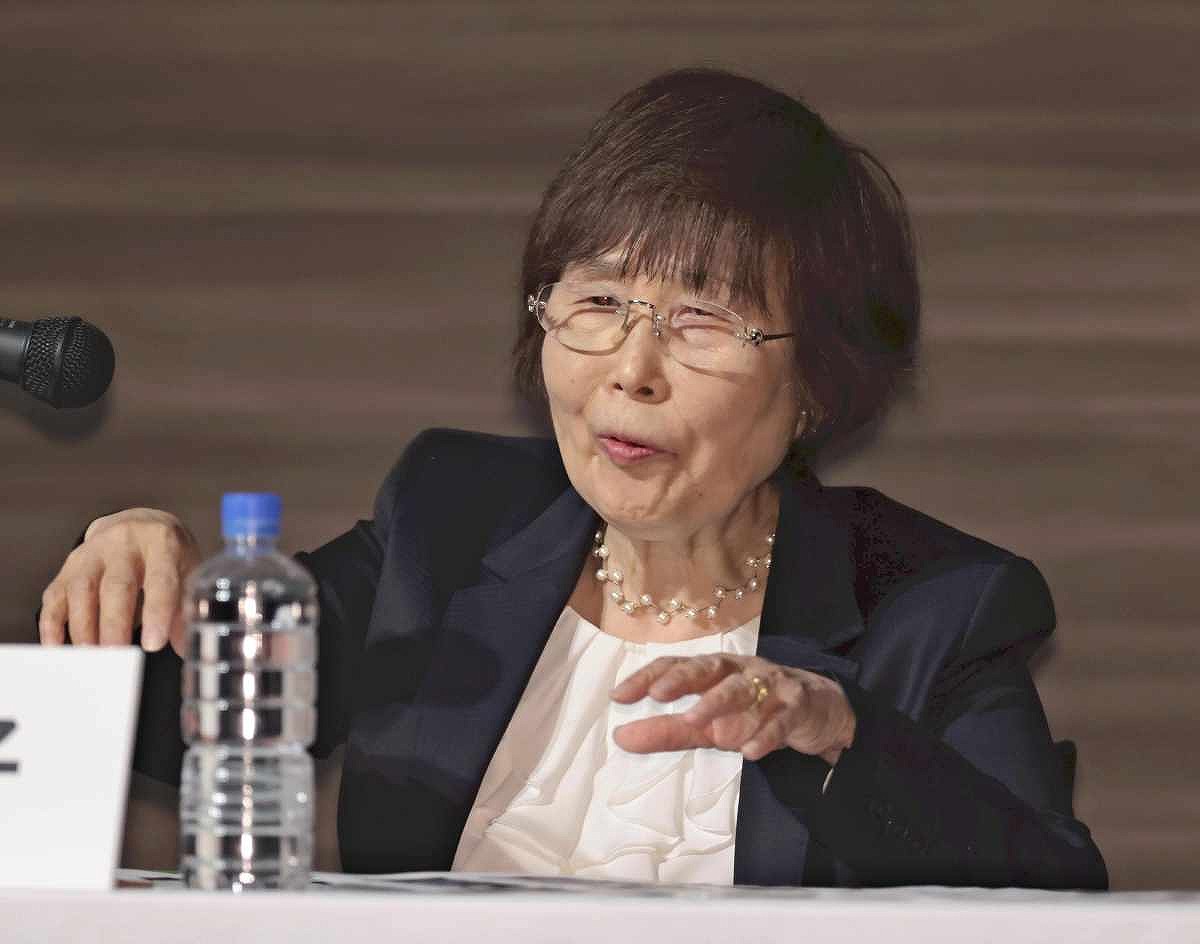 16:04 JST, April 17, 2023
At a symposium held in Hiroshima on Saturday, a hibakusha survivor of the city's atomic bombing and researchers expressed their hope for the abolition of nuclear weapons and expectations for the upcoming Group of Seven summit in Hiroshima.
It will be the first time for a G7 summit to be held in an atomic-bombed city.
Keiko Ogura, 85, shared her experiences as a hibakusha at the symposium titled "Toward a Nuclear-Free World — Paths to Ensure Security" held by The Yomiuri Shimbun. At the age of 8, Ogura was exposed to the bombing in the city, 2.4 kilometers from ground zero.
"I gave water from a well to people who had been burned, and they died immediately afterward," she recalled. "I was shocked and couldn't believe what happened. I want to convey to the people of the world that we mustn't repeat the mistake of using nuclear weapons."
Noriyuki Kawano, director of the Center for Peace, Hiroshima University, talked about the results of a recent survey of atomic-bomb survivors and students. The survey is jointly conducted every year with The Yomiuri Shimbun.
"Both hibakusha and younger generations feel conflicted between the ideal and reality of the abolition of nuclear weapons," he said. "It's important to discuss the issue without deviating from it."
In his opening remarks, Hiroshima University President Mitsuo Ochi said: "I hope that at the summit, the leaders of the world will feel the profound suffering of hibakusha and renew their strong desire for peace. That is also the hope of Hiroshima University, whose guiding principles include the 'pursuit of peace.'"
A Hiroshima University senior, who attended the symposium, said, "I hope that world leaders at the summit will feel the overwhelming destruction of atomic bombings and work toward the abolition of nuclear weapons."
Add TheJapanNews to your Google News feed.