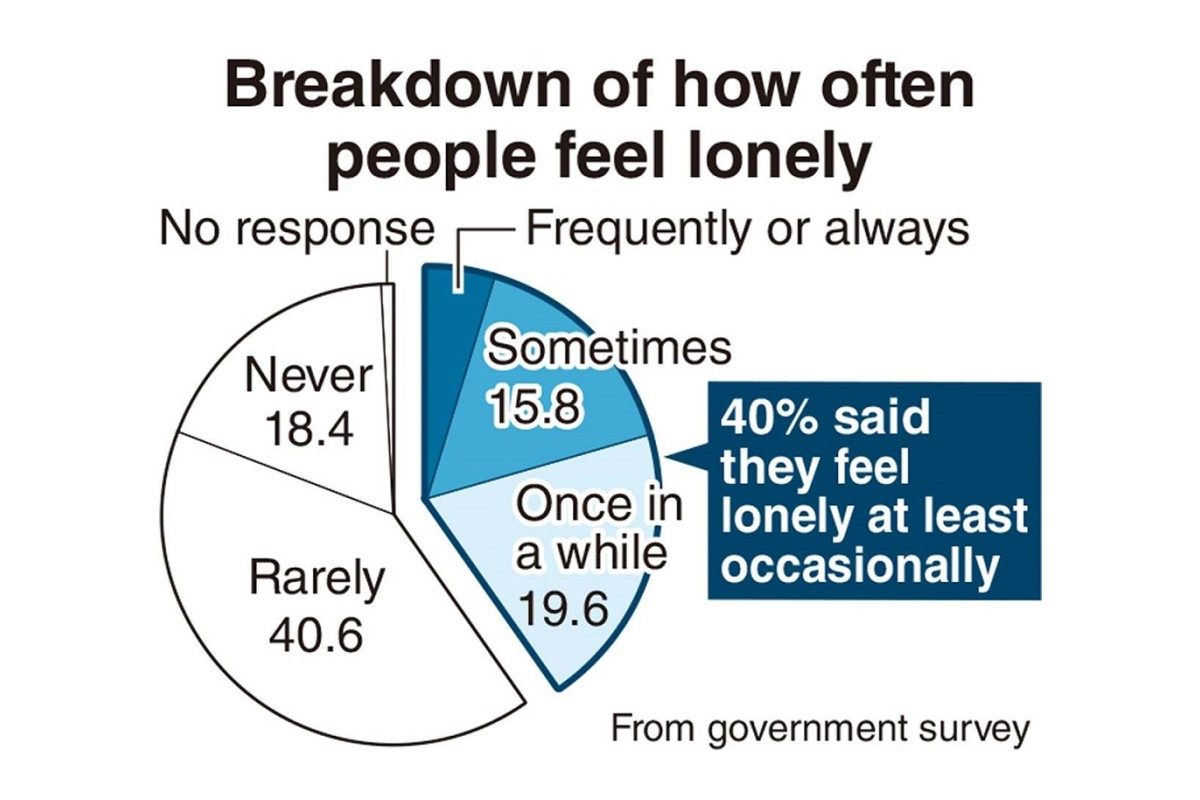 1:00 JST, April 12, 2023
Some 40% of people in Japan feel lonely at least occasionally, according to the recently released results of a nationwide government survey on loneliness and isolation.
The survey was conducted in December of last year with 20,000 people aged 16 or older across the country. The rate of valid responses was 56.1%.
Asked how often they felt lonely, 4.9% of respondents said they frequently or always felt lonely, while 15.8% said sometimes, and 19.6% said once in a while. The three groups together totaled 40.3%.
This total was 3.9 percentage points higher than in a previous survey, released in April last year.
Looking at the results by age bracket, the share of people feeling lonely at least occasionally was largest among respondents in their 20s at 47.9%, followed by those in their 50s at 46.2%, and those in their 30s at 45.9%, indicating high rates of loneliness among the working population.
Respondents who said they felt lonely frequently or always and had received no support from government or nonprofit organizations were also asked why they had not received support. The most common answer at 39.0% was "I don't know how to get support."
"The rise in unmarried individuals and financial woes are believed to be driving loneliness among the working population," said Mitsunori Ishida, a Waseda University professor of sociology. "Better outreach support is needed."
Add TheJapanNews to your Google News feed.