Helmet, Possible Fuel Tank from Missing GSDF Chopper in Okinawa Recovered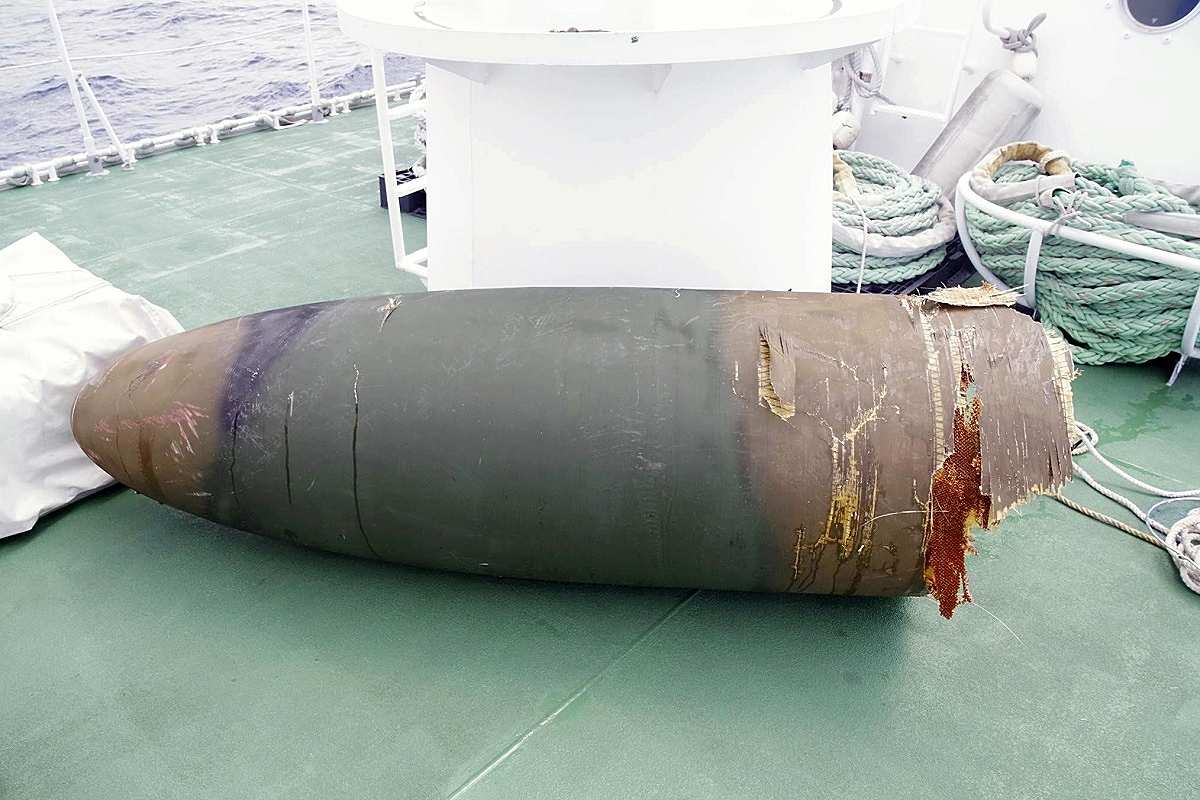 1:00 JST, April 11, 2023
The Japan Coast Guard on Sunday recovered an object believed to be a fuel tank attached to the outer fuselage of a missing Ground Self-Defense Force helicopter in the waters near Miyako Island, Okinawa Prefecture.
A helmet was also found on Sunday off the beach in Sarahama on Irabu Island. Both islands are part of the city of Miyakojima in the prefecture.
The aircraft, which was carrying the commander of the 8th Division and nine other GSDF personnel, disappeared from radar during a scheduled flight around Miyako Island on Thursday.
According to the 11th Regional Coast Guard Headquarters in Naha and other sources, a patrol vessel found and recovered a drifting cylindrical object, believed to be a helicopter fuel tank, about 1.5 kilometers off the northern part of Irabu Island, west of Miyako Island, at around 1:30 p.m. Sunday. The headquarters said it may be one of the fuel tanks of the UH60JA, the missing GSDF multi-purpose helicopter. The chopper is equipped with fuel tanks on both sides of its fuselage.
The helmet was found by a GSDF member who recovered it to the boat at around 10:42 a.m. Sunday and it was confirmed to have been lent to one of the 10 personnel.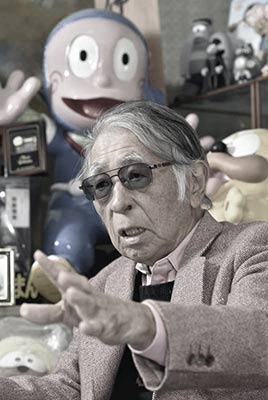 The aircraft left Miyakojima Sub Base at 3:46 p.m. Thursday and disappeared from radar 10 minutes later, about 18 kilometers northwest of Miyako Airport. The search was focused on that area. Believing that the aircraft may have sunk underwater, the Self-Defense Forces dispatched a submarine rescue ship Chihaya with advanced underwater search capabilities to the area Sunday.
The depth of the water in the area is estimated to be 100 to 200 meters, and a Maritime Self-Defense Force vessel confirmed the presence of multiple objects on the seafloor. A manned deep-sea rescue boat aboard the Chihaya will be used for the search.
It also intensified search efforts in coastal areas to discover the crew and the aircraft. On Sunday, the SDF also increased the number of personnel searching for objects that have washed up on the beach from 270 to 380.
There was a report on Saturday evening that a human was seen floating near the northern shore of Irabu Island, but the SDF and JCG did not find anybody during their intensive search.
Add TheJapanNews to your Google News feed.