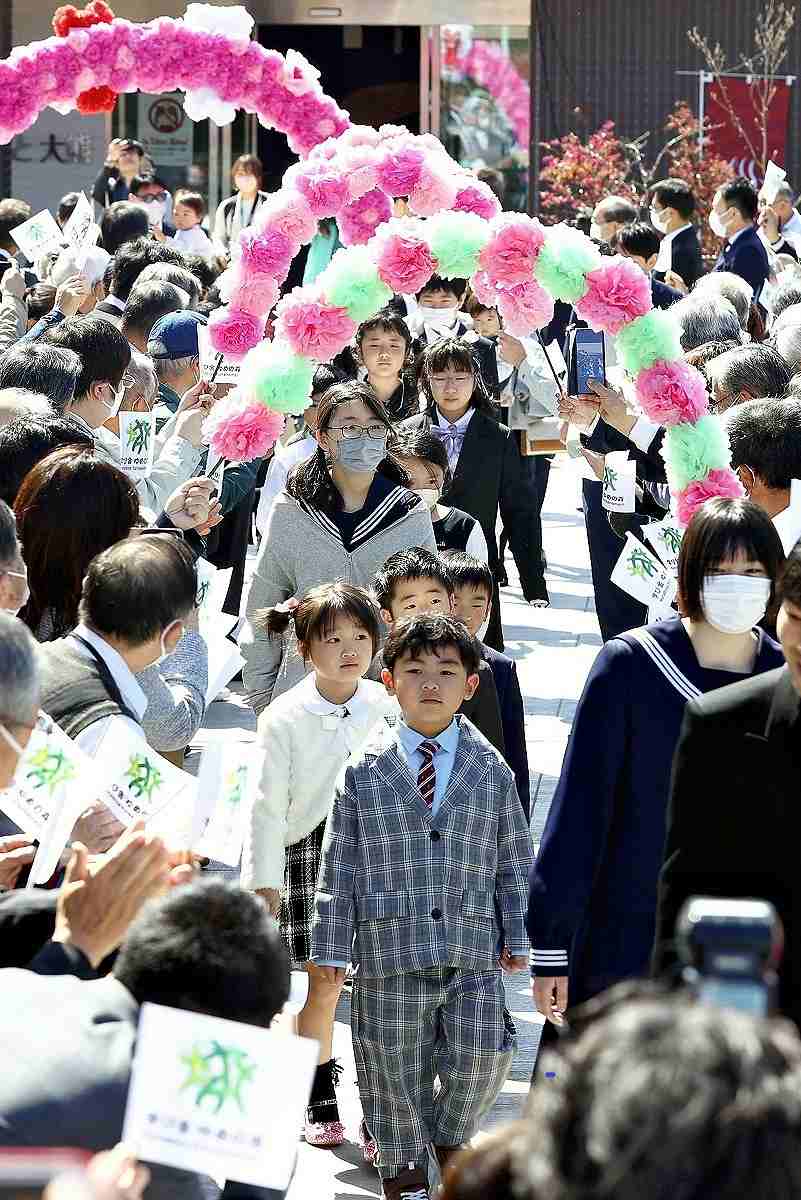 16:05 JST, April 10, 2023
FUKUSHIMA — School wasn't out forever.
For the first time since the 2011 accident at the Fukushima No. 1 nuclear power plant, the town of Okuma that hosts part of the plant held a ceremony Monday for the return of classes to the town.
The ceremony was held at a community facility for 26 children who will attend Manabiya Yumenomori, which has an elementary and junior high school as well as a certified childcare facility.
The school building is still under construction, with the town aiming to complete it around summertime. During the first semester, the students will take classes at rooms in town facilities and the Okuma municipal government building. The students will attend classes at the new school building from the second semester.
"Learning in our hometown is starting," said 14-year-old student representative Nonoka Ishii at the ceremony. "We'll take pride in opening a path to the future."
Okuma was completely evacuated after the Great East Japan Earthquake of March 11, 2011. The town government's functions were relocated to the city of Aizu-Wakamatsu about 100 kilometers away within the prefecture.
Two elementary schools and a junior high school from Okuma had also continued giving classes to town residents who had taken refuge in Aizu-Wakamatsu. In April 2022, these three schools merged to form Manabiya Yumenomori in Aizu-Wakamatsu.
Add TheJapanNews to your Google News feed.