Sexually Harassed University Students Felt They Couldn't Go Against Professors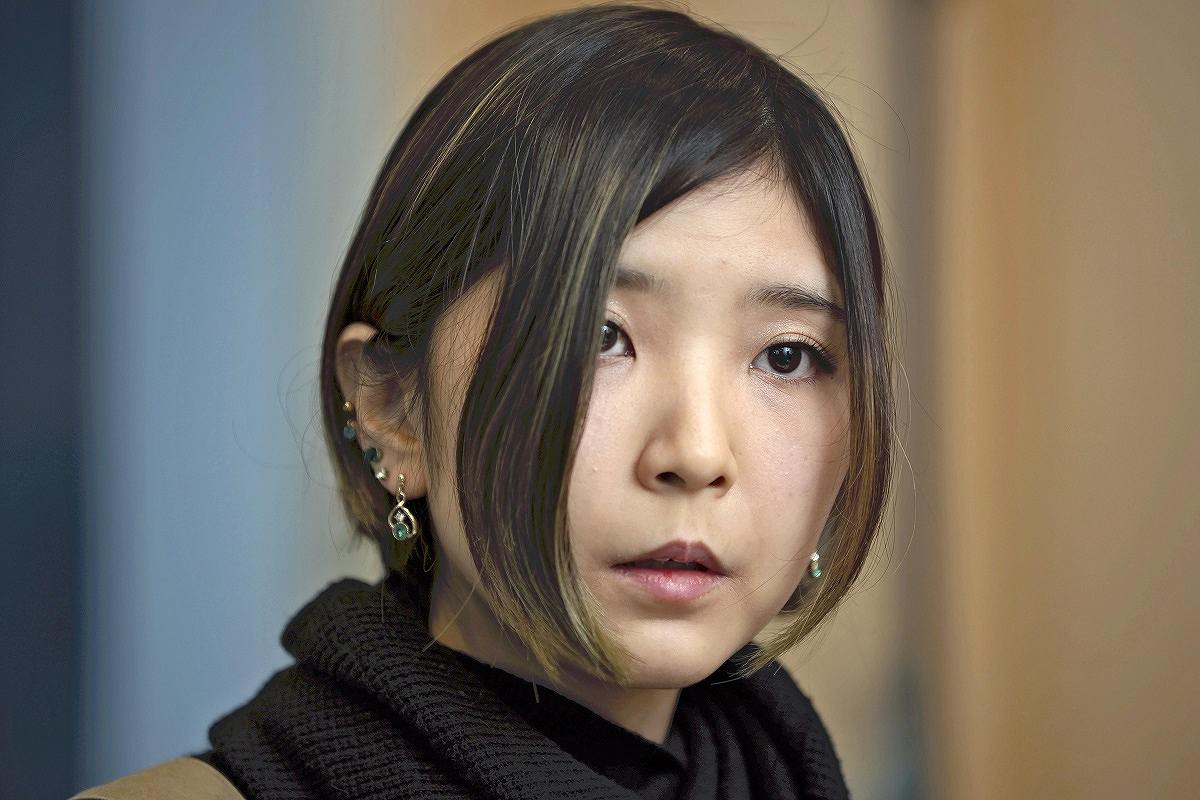 17:31 JST, April 2, 2023
Sexual harassment and indecent behavior incidents by professors and other officials at public universities revealed in a recent Yomiuri Shimbun survey are likely just the tip of the iceberg as about 80% of all students attend private universities.
Writer Rena Fukazawa, 32, was a student in a graduate school of Waseda University, a private institution, when she was sexually harassed by a professor.
"You feel like you can't go against a professor who has influence on your thesis and future career path," she said.
Fukazawa was accepted into the graduate school in September 2015 and attended lectures before enrolling in April 2016. Her thesis adviser was a male professor who is a literary critic, now 71. He began to often invite her to have dinner.
She said he told her: "I'll treat you as a woman after you graduate" and "I'll make you my woman."
Sometimes he touched her head, shoulders and back.
A thesis adviser helps a student's preparations to obtain a master's degree, so Fukazawa felt she had no choice but to accept his invitations.
She remembered being anxious, thinking, "If I refuse his demands, it may negatively affect my thesis."
The mental stress was hard on her and she ended up dropping out of school in March 2018.
Later, Fukazawa reported the incidents and the harm they had on her to a consultation office of the university for preventing harassments.
Though the university judged in July 2018 that the professor had sexual harassed Fukazawa, it did not take disciplinary action except to relieve him of his position as part of a general personnel change.
"If victims do not speak up, awareness on the part of the faculty and universities in their responses will not change," Fukazawa said. "Thus, punishments will remain lenient."
In 2000, Fukazawa established the association Don't Overlook Harassment at University through which she has disseminated information about sexual harassment and other incidents at universities.
Fearing to speak out
According to the Sexual Harassment on Campus National Network, which comprises university officials, there have been many cases in which university professors and other teaching staff were tied to harassment of students as they have power over students' studies, their obtaining of degrees and career after graduation.
It seems that many students were also hesitant to consult someone about such incidents.
AROW, a student association of Tohoku University to talk about sex-related affairs, conducted a survey in autumn 2021 about harassment at universities. Among the 81 male and female students who cooperated for the survey, five replied that they have been subject to sexual harassment from professors or other university teaching staff. Four of them said they did not consult their universities or other authorities about the incidents. The other person did not want to answer the question.
"Such students may fear that consulting about such incidents may be detrimental to themselves over career options or other aspects of their future," said a 22-year-old first-year student of a graduate school who worked on the survey.
Disclosure needed
Even if universities imposed disciplinary punishments on such professors and other teaching staff, it is left to each university's judgment whether to disclose the facts externally.
In the Yomiuri Shimbun survey on state-run and public universities, if the universities impose disciplinary punishments for sexual harassments, 55.7% replied that they disclose the facts in principle, and 20.5% replied that they consider each time whether to disclose the facts.
In this time's survey, nearly 20% of the universities did not answer the question about whether disciplinary punishments were imposed in the past five years.
According to the abovementioned network, it seems that many private universities have not disclosed these kinds of facts even if they have imposed disciplinary punishments.
The Education, Culture, Sports, Science and Technology Ministry sent a notice to universities in November last year and encouraged them to disclose disciplinary punishments for sexual harassment incidents while paying sufficient consideration to the privacy of victims.
The ministry also asked the universities to carefully confirm and properly judge records of punishments when they employ teaching staff and check whether they have built systems to receive consultations and have taken measures to prevent recurrences.
Add TheJapanNews to your Google News feed.