Japan WBC Hero Munetaka Murakami's Model Baseball Bat Joins List of Tax Donation Gifts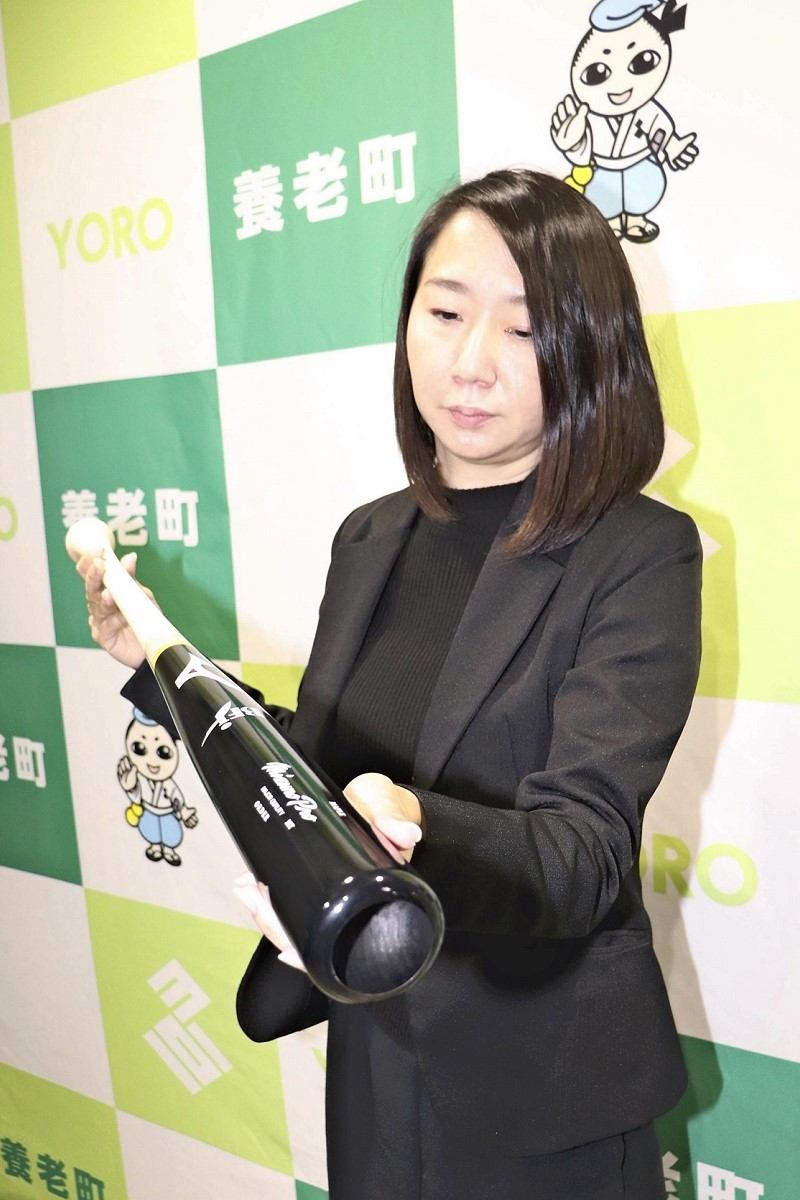 18:05 JST, March 27, 2023
GIFU — World Baseball Classic champion Japan made it to the final thanks to a mighty swing of the bat by Munetaka Murakami. A bat similar to the one used by the Tokyo Yakult Swallows slugger to hit the sayonara double in the semifinal and the game-tying home run in the final is being offered as a gift in return for a donation as part of the furusato nozei system.
Starting Thursday, the municipal government of Yoro, Gifu Prefecture, will accept applications for donations attached to the gift of the baseball bat. The furusato nozei system allows deductions on local taxes for giving money to areas other than one's residence, with gifts offered to encourage donations.
In Yoro, major sporting goods company Mizuno Corp. has a factory that this month marked its 80th anniversary in the town. Murakami has a contract with Mizuno, which produces at the factory the bats specifically tailored for him to use in games.
According to the factory, the bats for return gifts are designed for regular use and are not exactly the same as those used by Murakami in games. The town's emblem is engraved on the knob, for example, but the materials, shape of the handle, hollowed-out end, colors and length are nearly the same as the specifications of bats used by Murakami.
The municipal government had included in its list of gifts in return for donations a similar bat to the ones Murakami had used through the early part of last season, during which he became Japan's youngest Triple Crown winner and broke Sadaharu Oh's home run record for a Japan-born player. From November through January, the town received 92 applications for that gift in return for donations of at least ¥95,000.
In June, however, Murakami started using a model of bat with different specifications. The town then received calls for the latest model to be included in the return gift list.
A flood of inquiries came in the wake of Murakami's exploits in the semifinal against Mexico and final against the United States in the WBC. Samurai Japan won the final 3-2 last week in Miami, prompting the municipal government of Yoro to move up the acceptance of applications to this month from next month.
"We hope the Murakami bats drive up interest in the town," said an official of the municipal government.
Add TheJapanNews to your Google News feed.