Back from ISS, Astronaut Koichi Wakata Wants to Return To Space After Returning From ISS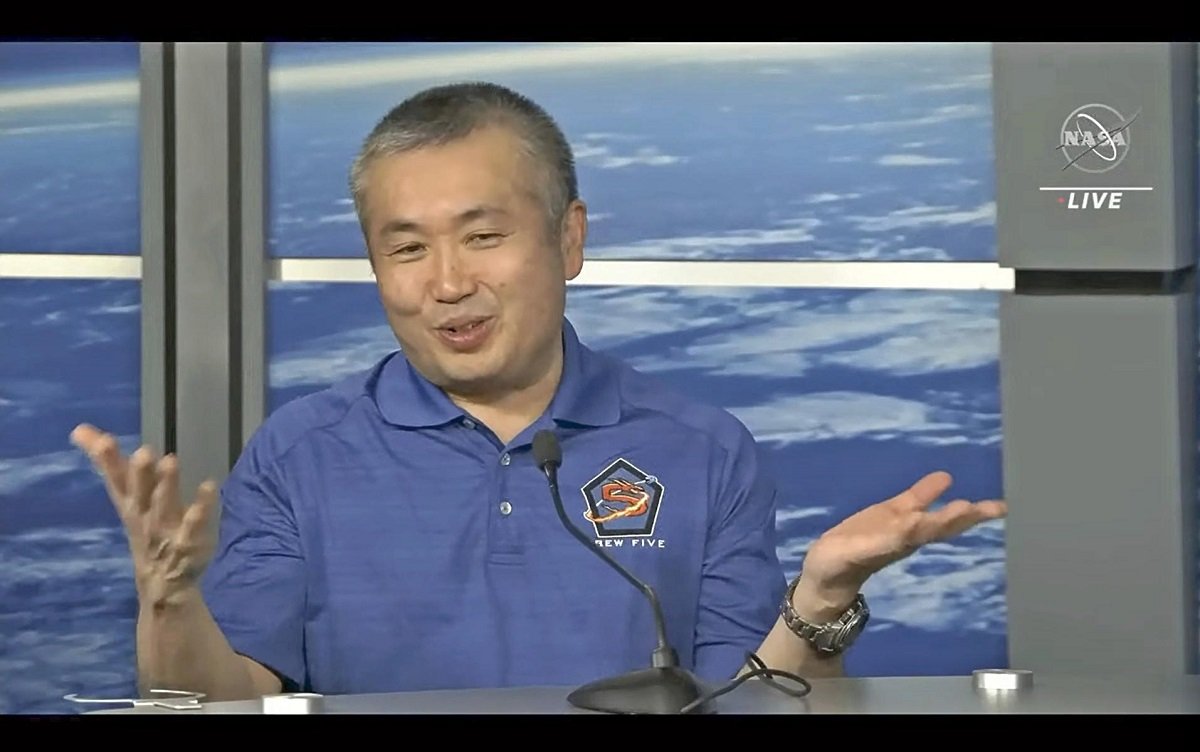 7:00 JST, March 18, 2023
WASHINGTON — Astronaut Koichi Wakata of the Japan Aerospace Exploration Agency (JAXA) expressed his desire to return to space during an online press conference, following his long stay on the International Space Station.
Wakata, 59, and three other astronauts who returned from the ISS earlier this month, held a press conference on Wednesday at NASA's Johnson Space Center in Houston.
"Space is my passion. As far as I can fly, I would like to keep flying," said Wakata, after returning from his fifth stay in space, the greatest number so far for a Japanese astronaut.
JAXA astronaut Satoshi Furukawa, 58, is scheduled to stay on the ISS long-term this year, and two new Japanese astronaut candidates were selected at the end of February. Wakata said of them, "I would like to help support their training and mission, utilizing my experience of training and also spaceflight."
He added, "After that, if there's any chance, I would like to be involved in any of the activities of human spaceflight, no matter where the destination will be."
Add TheJapanNews to your Google News feed.