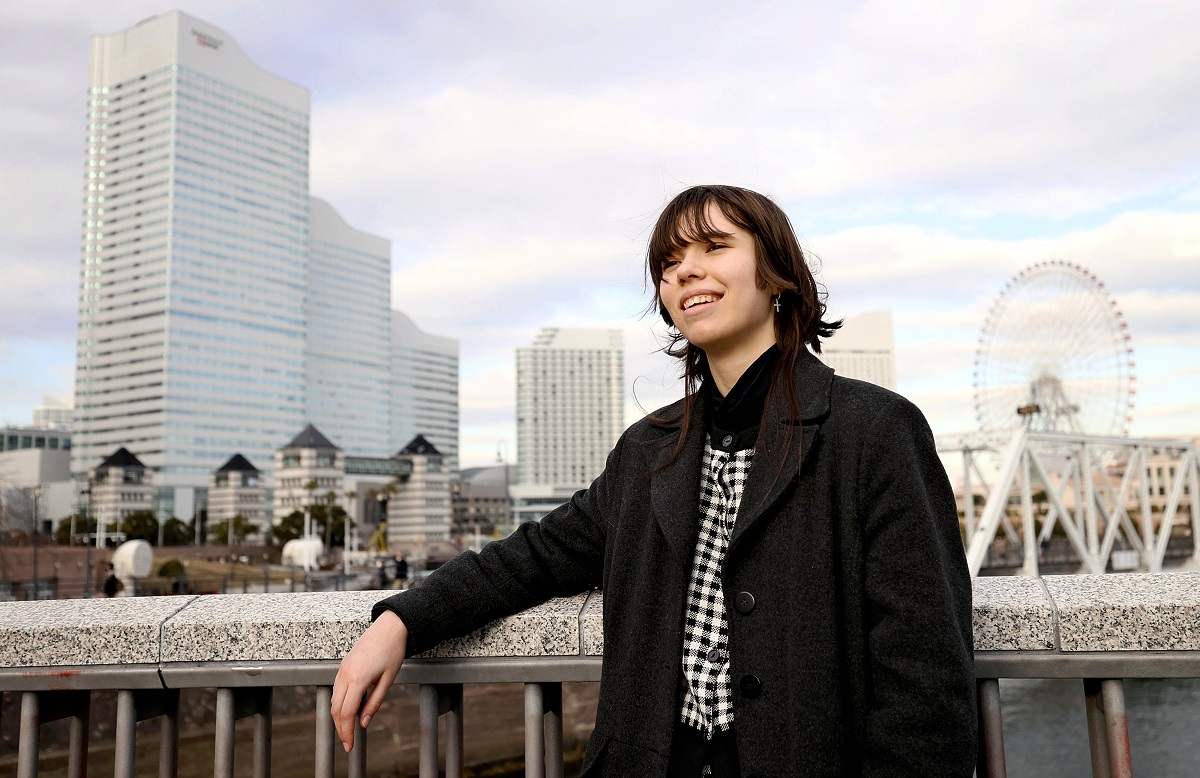 21:00 JST, February 27, 2023
A 17-year-old Ukrainian girl who once yearned to live in Japan and learn Japanese has seen her dreams come true, but under the most bitter of circumstances.
Zlata Ivaschikova fled Ukraine after Russia invaded the country on Feb. 24 last year. "Thanks to the support of the many [Japanese] people, I've been able to make it here," Ivaschikova said. "I feel a special bond with them."
Ivaschikova arrived in Japan about 10 months ago. She lives alone in Yokohama, a city she became acquainted with through the anime "Bungo Stray Dogs."
Each day, she studies Japanese at a vocational school and takes art online classes at a Ukrainian technical school. "A year ago, I never imagined I'd be living here," she said.
The day Russian forces entered her country, the then 16-year-old was at home with her mother in her eastern Ukraine hometown, Dnipro, a well-known industrial city.
On March 16, three weeks after the outbreak of the conflict, Ivaschikova's mother suddenly told her to go to Japan. Having just woken up, Ivaschikova was momentarily confused, as the family had no acquaintances in Japan.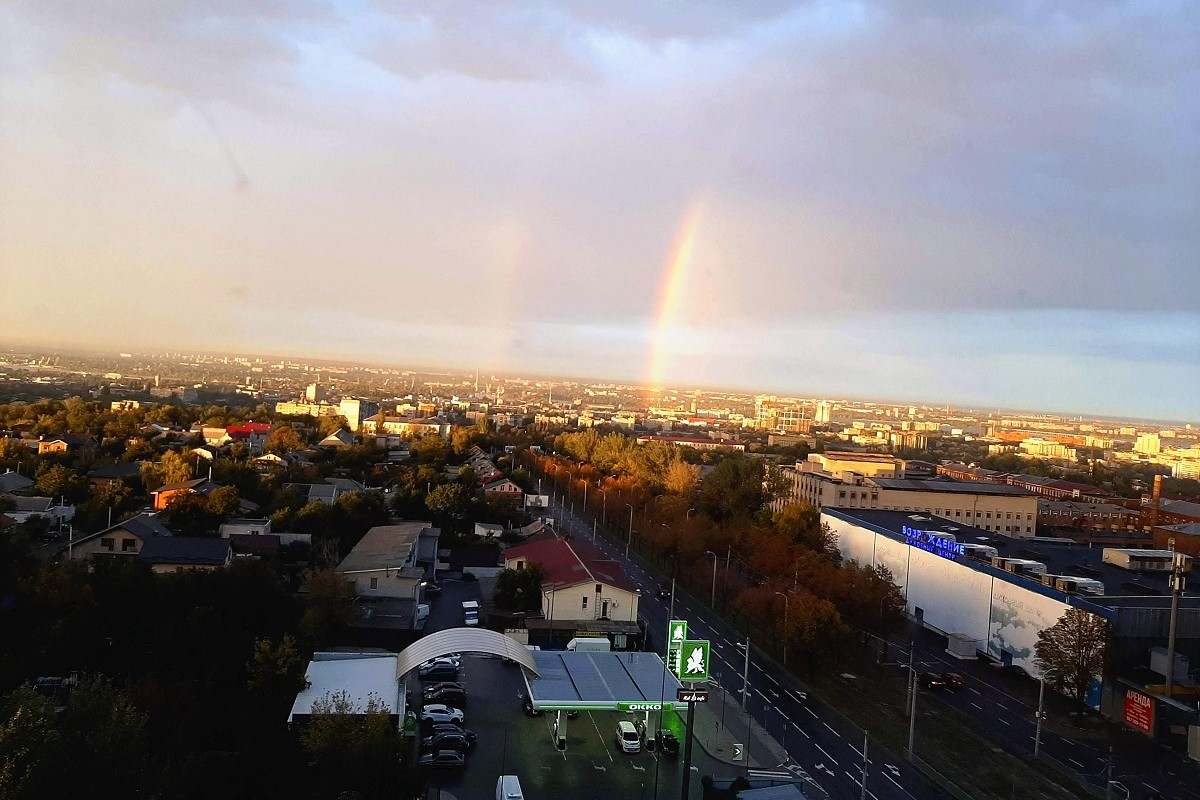 Book-purchase connection
Unbeknownst to Ivaschikova, her mother had secretly been hatching a plan to remove her daughter from the dangers of war by sending her to Japan.
With no family contacts in Japan, the mother instead turned to Yuichiro Hatori, a company executive in Sumida Ward, Tokyo. Previously, Ivaschikova had bought a book online from Hatori — Osamu Dazai's novel "Ningen Shikkaku," published in English as "No Longer Human" and "A Shameful Life."
Hatori, 42, received a Russian-language e-mail on March 4 asking if he could act as a guarantor for Ivaschikova. Though surprised by the message, as a parent himself, he understood the mother's desperation in clinging to even the most tenuous of connections. Hatori immediately agreed to the mother's plea for assistance.
"The time and effort it would take to help was absolutely trivial compared to the mother's desire to protect the life of her child," said Hatori.
Hatori learned the details of the situation by communicating with the family via an app. The Ivaschikova household was not well-off, so it was necessary to source various forms of support for Ivaschikova's housing, living expenses and school fees in Japan.
After consulting with the Tokyo metropolitan government and Japan-based support groups, Hatori sent a message to Ivaschikova's mother saying the plan was going to work out. On March 16, Ivaschikova's mother told her to leave for Japan.
Help in Poland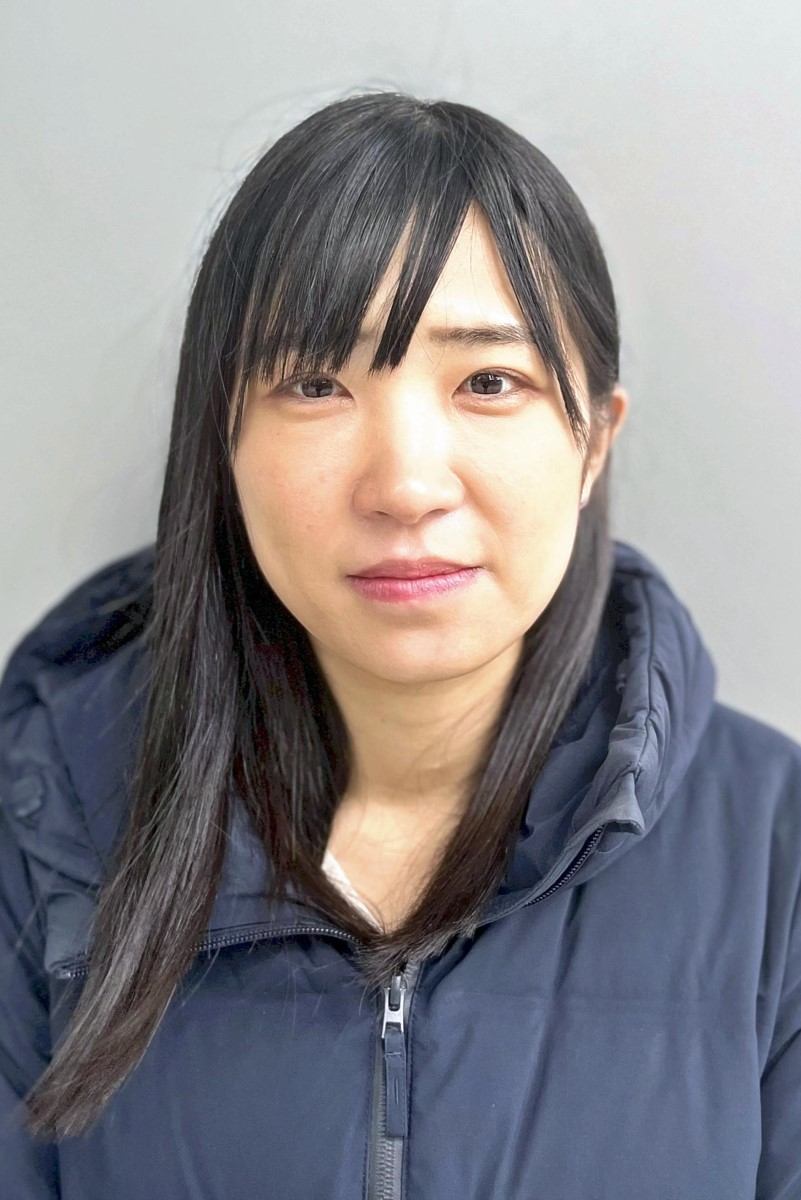 Initially, Ivaschikova struck out for Warsaw. After traveling for 42 hours via train and bus, she arrived in the Polish capital with her mother on March 19. However, their carefully laid plans were derailed after Ivaschikova was found to be infected with the novel coronavirus, thus unable to board her scheduled flight. With little money other than travel expenses, Ivaschikova was tasked with finding a hotel and taking a PCR test. To compound difficulties, Ivaschikova's mother had to immediately return to Dnipro to take care of her grandmother.
On the verge of giving up on her plan, Ivaschikova met Ayaka Kasprzyk, a Japanese tourist guide married to a Polish national. Kasprzyk is involved in helping Ukrainians set on reaching Japan.
At that time, Polish train stations were packed with Ukrainians fleeing the Russian invasion, many of whom were young mothers with children. "It was shocking to see such people, because I have a young daughter myself," Kasprzyk said. "I strongly felt I had to do something to help."
With Kasprzyk's assistance, Ivaschikova took a PCR test and was able to book budget airline tickets. Kasprzyk also arranged a free-of-charge-for-a-year apartment unit in Yokohama, where Ivaschikova planned to attend school.
"I hope Ivaschikova will be able to carve out the kind of life she always dreamed of," said Kasprzyk, who continues to help Ukrainians in Poland.
New lifestyle
Ivaschikova arrived in Japan on April 9. She has since become used to life in the country and has passed the highest level of the Japanese-Language Proficiency Test, N1.
Meanwhile, the war in Ukraine continues, and Ivaschikova's hometown remains under bombardment. Power outages often make it difficult for her to reach her mother by phone.
When Ivaschikova asked her mother to come to Japan, the mother replied, "I'm fine, for now," Ivaschikova says she has no other choice but to believe her parent.
Ivaschikova also said she sometimes feels guilty about being in a safe location away from her homeland. "In the future, I want to be the kind of person who helps others, just as others have helped me," she said.
Presently, however, she is striving to make the most of her new life in Japan.
A book has been published detailing Ivaschikova's experiences, titled "Ukuraina Kara Kita Shojo Zlata, 16 sai no Nikki."
Add TheJapanNews to your Google News feed.