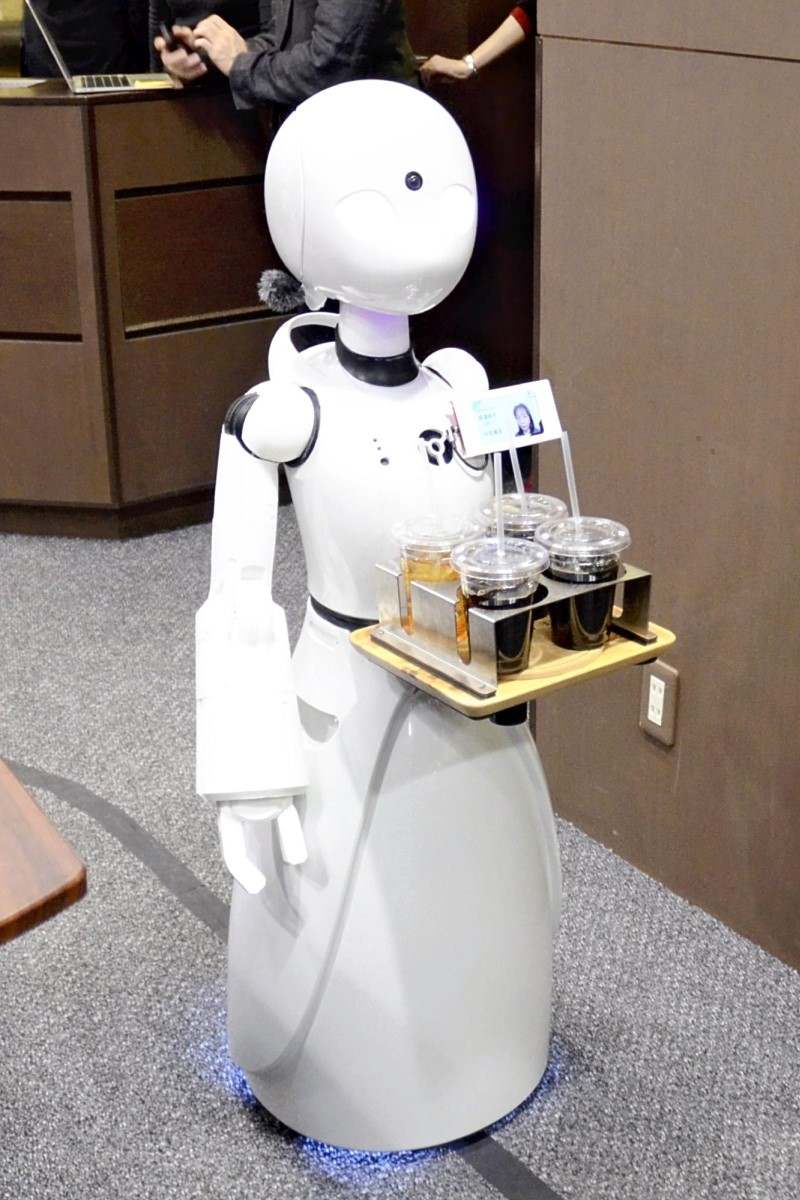 12:33 JST, February 26, 2023
SAPPORO — Avatar robots remotely controlled by housebound individuals with serious disabilities or illnesses are serving as staff at a Sapporo cafe.
The cafe, which opened Feb. 18 in Tanuki Koji shopping street, will operate for a limited period.
At night, the cafe — DAWN ver. β in Sapporo — serves alcoholic beverages. The establishment is drawing attention as a way to realize a society in which people with physical disabilities can work from home.
"Three iced coffees, is that correct?" asks OriHime, a 23-centimeter-tall robot set up on a table during a demo event for the media. Staffers dubbed "pilots" operate the robots from home via PCs and smartphones.
Most pilots have difficulty leaving their homes due to severe disabilities or intractable diseases such as amyotrophic lateral sclerosis (ALS).
OriHime is equipped with a camera and a speaker, so the pilots can talk with customers and see what is happening inside the cafe. Pilots' photographs and hobbies are displayed on the tablets that customers use to place their orders.
A different robot — the 120-centimeter-tall OriHime-D, which is also controlled by pilots — delivers the orders.
Some 28 pilots are scheduled to participate in the project, including people from Hokkaido, Tokyo, Osaka and Okinawa prefectures, and as far away as Italy. Students from special needs schools in Hokkaido will also take part in the initiative as part of their work experience.
Tokyoite Masahito Nagahiro, 29, is bedridden due to spinal muscular atrophy (SMA), but can operate a mouse and sensors with his fingertips and lips, which he can move slightly. Nagahiro, who has served customers at cafes in the past, said, "I've been able to interact with people other than medical personnel and helpers, which has opened up a whole new world for me."
The OriHime robots were developed by Tokyo-based OryLab Inc. In 2021, the firm opened a cafe in Nihombashi, Tokyo, and currently employs about 70 pilots. Last year, the company began operating a traveling version of its mainstay cafe. For the Hokkaido cafe, it rented a space at Modish Sapporo, a restaurant on the first floor of the Richmond Hotel Sapporo Odori in Sapporo.
Located close to an entertainment district in Susukino, the restaurant changes its name to "Snack OriHime" after 6 p.m. One robot looks after the counter, and beer and other beverages are served while customers talk with the pilots.
OryLab's chief executive said, "We'd be happy if Hokkaido people learn that there are new ways for people [with disabilities] to participate in society."
The Sapporo cafe, which will operate through March 3, is open from noon to 8 p.m. Reservations are required through the official website (https://dawn2021.orylab.com/sapporo/), but customers can enter directly if seating is available.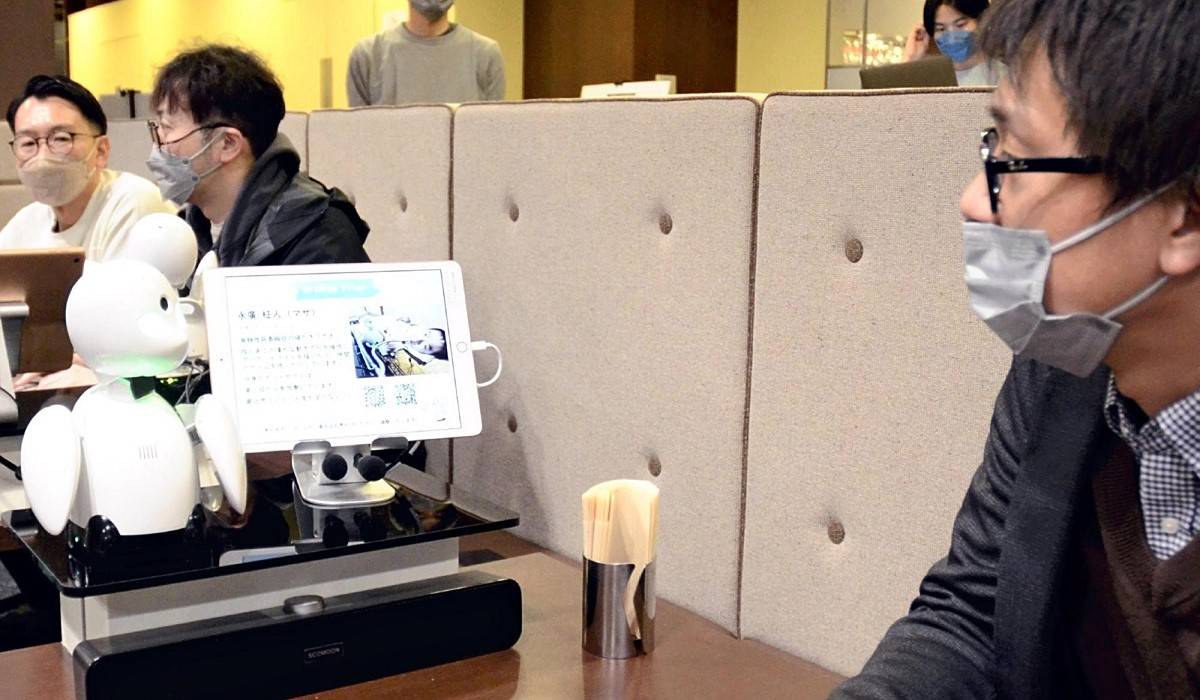 Add TheJapanNews to your Google News feed.